Thanksgiving Leftover Recipes & TV Segment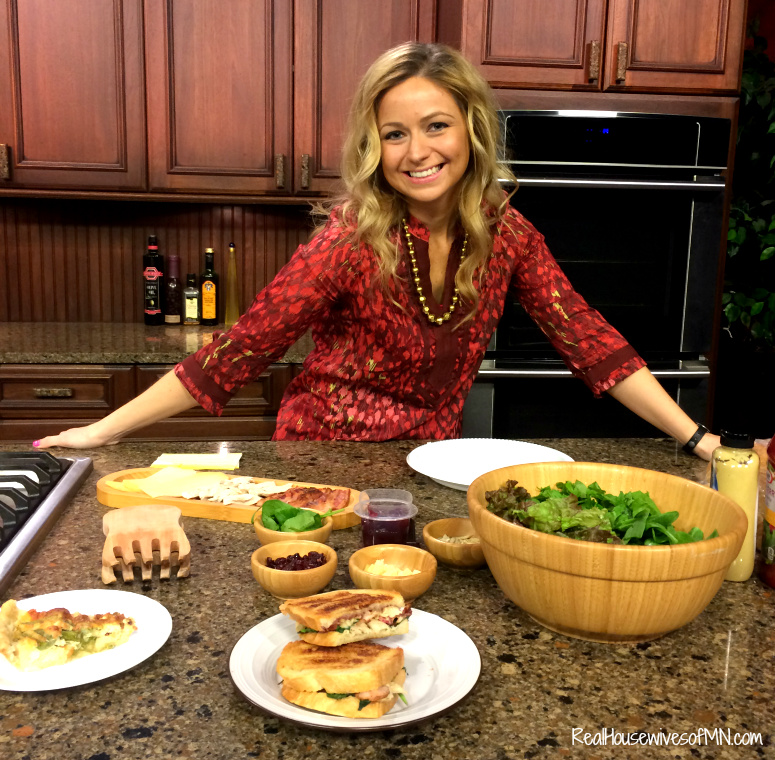 This morning I had the privilege of going down to the Fox 9 studio to showcase some yummy, nontraditional Thanksgiving leftover recipes. It was a lot of fun and I loved every second! Cody and Leah were so darn nice and I knew I should have worn heels because they both towered over me in my flats! Oops – next time maybe 🙂
Now in case you missed the segment, you can still catch it here: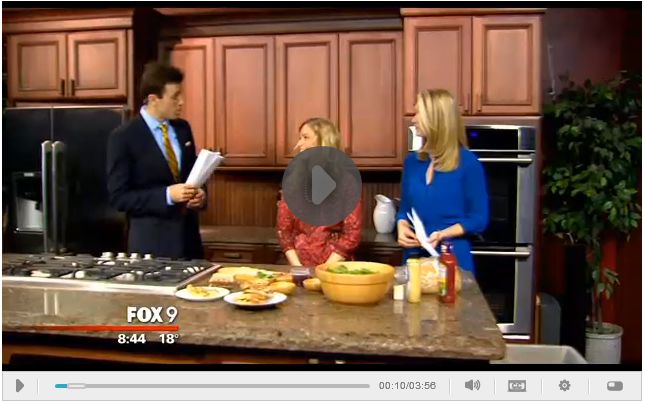 And of course if you're looking for the Thanksgiving leftover recipes, you're in luck! I'm going to share them with you so you can enjoy them at home too!
Ultimate Post-Thanksgiving Grilled Cheese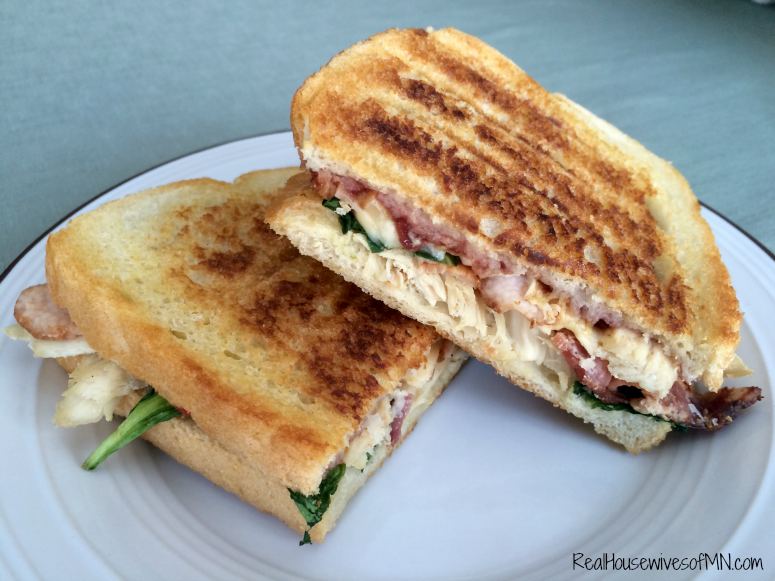 Ingredients:
2 slices of sourdough bread
3 slices of Parrano cheese
Spread of cranberry jam
Spread of Dijon Mustard
4 slices of bacon
3 slices of turkey
Spinach
Directions:
Heat 1 tablespoon salted butter in a skillet over medium-low heat
Place all ingredients on the sandwich and place it in the skillet. Cook until golden on the bottom, 3 to 5 minutes.
Flip, adding more butter to the pan if needed, and cook until the other side is golden and the cheese melts, 3 to 5 more minutes.
Cranberry Leftover Salad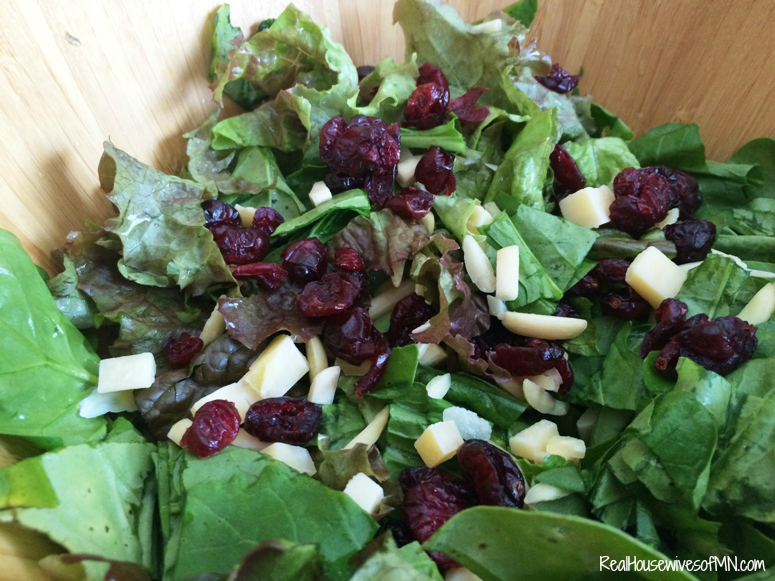 Ingredients:
Fresh spinach
Arugula
Red lettuce
Handful of pecans (or walnuts)
Handful of dried cranberries
Handful of cubed Parrano Cheese
Raspberry vinaigrette dressing, to taste
Directions:
Combine all ingredients in large bowl, then mix thoroughly and serve.
Turkey and Roasted Vegetable Quiche (recipe from Whole Foods)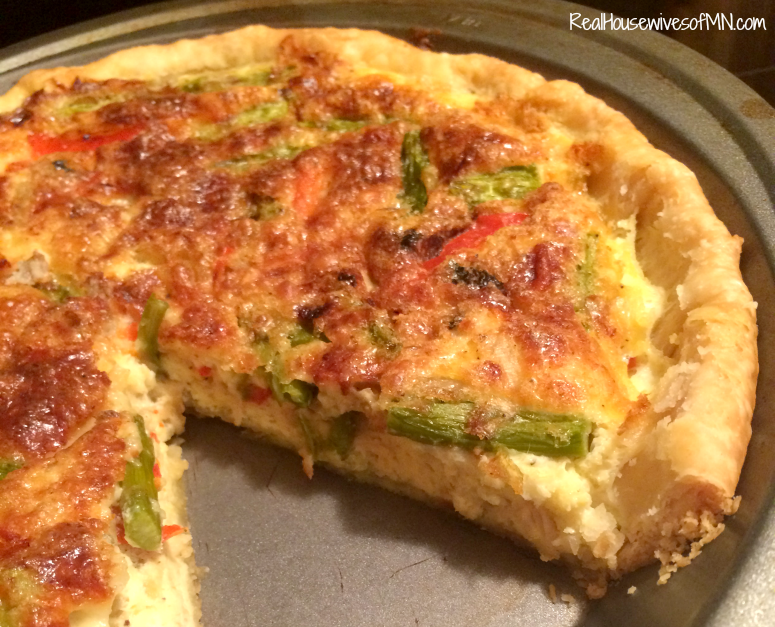 Ingredients:
1/2 small yellow onion, thinly sliced
1/2 red bell pepper, cored, seeded and thinly sliced
1 tablespoon olive oil
Salt and pepper
1/2 pound asparagus, trimmed and cut into 2-inch pieces
1 cup chopped or shredded cooked turkey or chicken
3 eggs
2 egg whites
2 teaspoons all-purpose flour
1/2 teaspoon baking powder
1/2 cup low-fat milk
1 (9-inch) pie crust, in pie pan
2 oz blue cheese, crumbled
Directions:
Preheat the oven to 425°F.
Toss onions, bell peppers, oil, salt and pepper together on a large baking sheet. Roast until just tender, about 10 minutes.
Add asparagus, toss well and roast until vegetables are golden brown and tender, 15 to 20 minutes more.
Add turkey, toss well and set aside.
Mix eggs, egg whites, flour, baking powder, milk, salt and pepper together in a medium bowl.
Arrange vegetable mixture in pie crust, then pour egg mixture over the top.
Scatter cheese over egg mixture and bake until golden brown and cooked through, about 45 minutes. (Tent with foil if top gets too dark before quiche is cooked through).
Set aside to cool for 10 minutes before slicing and serving.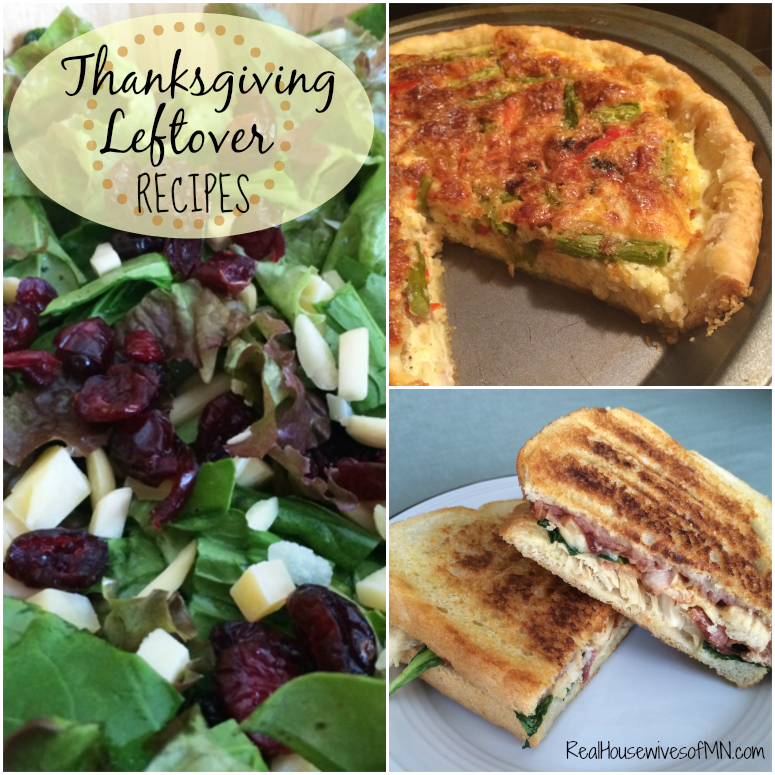 After the show, my mom stopped by and I shared some of the quiche with her, she absolutely loved it! And the ultimate grilled cheese, yum, it really doesn't get any better than that.
I hope you enjoy the recipes! Bon appetit!
Sarah

Don't miss a beat! Subscribe here for email updates and get a weekly roundup of my latest posts!