Kemps Launches Locally Crafted Ice Cream
This shop has been compensated by Collective Bias, Inc. and its advertiser Kemps. All opinions are mine alone. #KempsLocallyCrafted #CollectiveBias
If you remember a few months back, I posted about the sweepstakes that Kemps was running to come up with some locally inspired ice cream flavors (complete with a name). Well the winners have been chosen and they've officially products some amazing new blends. I headed to Target to check them out, and let me tell you, they didn't disappoint.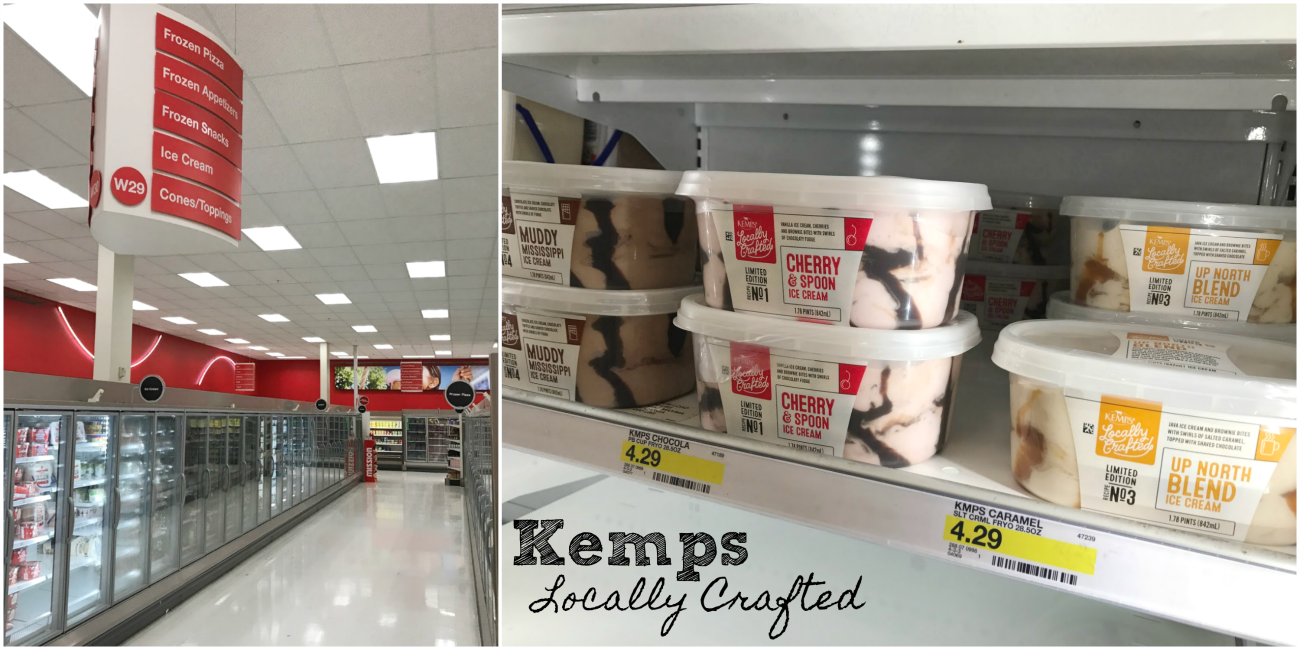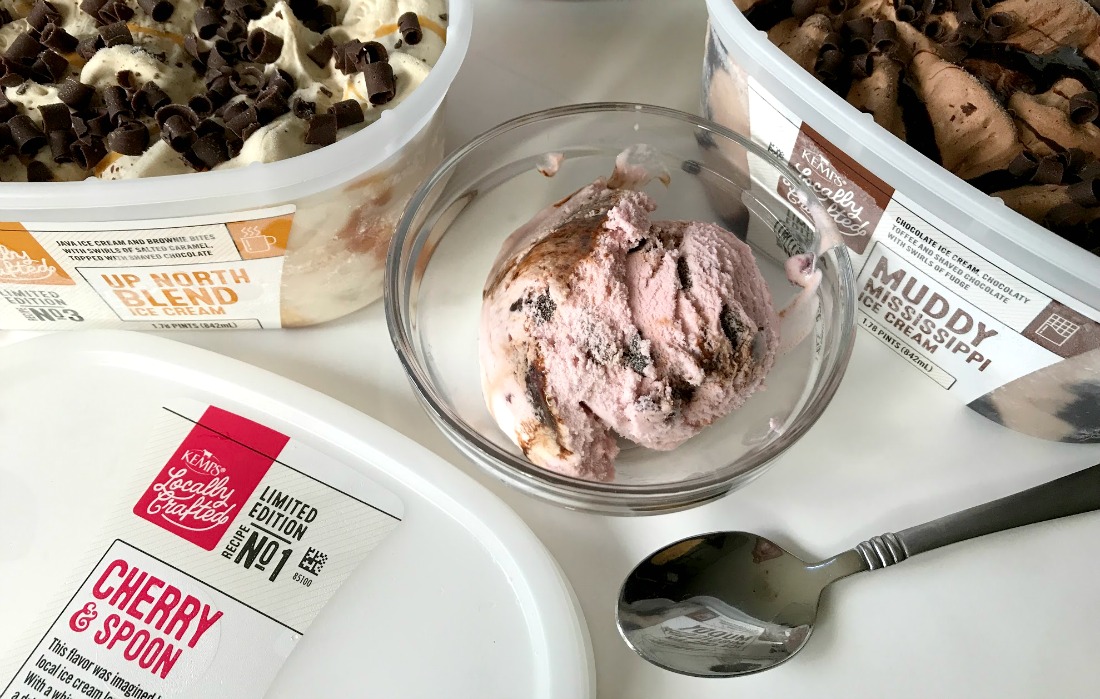 The winning four flavors for the Kemps Locally Crafted sweepstakes that they produced include:
Cherry & Spoon – A vanilla ice cream, drizzles of chocolaty fudge, real cherries and chunks of brownie (the brownie is my favorite part in this one!)
You Betcha Berry – This is made of a sweet Tahitian vanilla ice cream with a swirl of raspberry, real blueberries and delicious pound cake. Delicious!!!
Up North Blend – This yummy blend uses a base of java ice cream, mixed with swirls of salted caramel, shaved chocolate, and bits of brownies. This one is my husband's favorite!
Muddy Mississippi – Chocolate lovers rejoice, this chocolate ice cream is mixed in with fudge, chocolaty toffee and shaved chocolate. This one has my vote!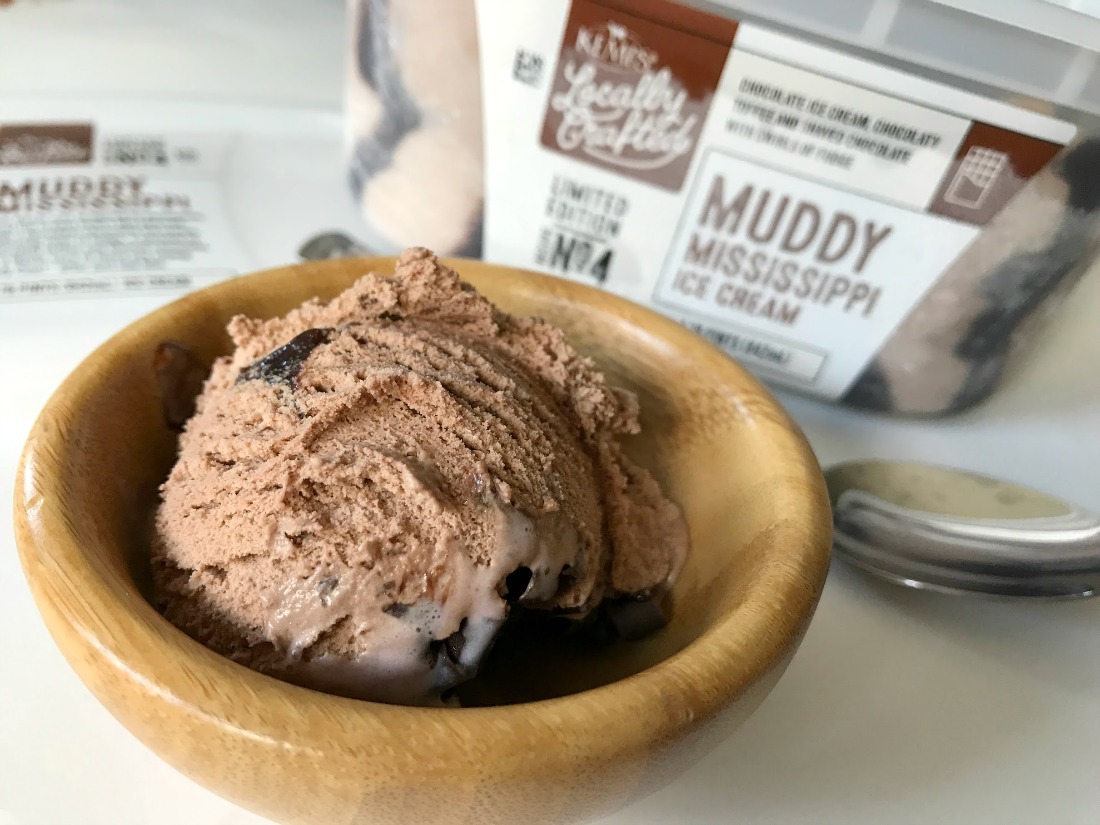 At our house, ice cream is an essential, especially in the summer. On hot summer nights, we love to scoop up a dish (or a cone for little miss) and sit outside to just enjoy the weather and the yummy treat. When we're at the cabin, we often take a drive into the little nearby town where there is a small ice cream shop that serves only Kemps ice cream 🙂 We all get a cone and then sit out on the patio after a long day on the lake. We've done it for as long as I can remember (probably about 20 years now!)  And it never loses that fun-factor.

Kemps has actually been helping families create these kinds of memories since 1914 throughout the upper Midwest. They started off as a small creamery and grew from there! We typically buy their Moose Tracks flavor, it's a family favorite, but they also have some other locally inspired delicious flavors like Pearson's Salted Nut Roll and Caribou Coffee Java Chunk. Plus, every time a Kemps product is purchased, money goes back to the family farmers to continue to care for their cattle – isn't that wonderful? It makes you want to give them your business for that reason alone.
Curious as to which of these four winning flavors is the fan favorite? Kemps just finished running another sweepstakes to see which flavor was the ultimate winner. Stay posted on their updates on their Facebook page or their Twitter stream! I'm interested to see which one takes the cake!
Happy ice cream eating!
Sarah
---