July is National Berry Month: Featuring Delicious Appetizer & Recipe
I was provided free products to come up with this recipe. All opinions however are 100% my own.
Did you know that July is officially National Berry Month? If you didn't know that already, then you probably guessed it from the title of this post but either way, I'm just going to assume you are one smart cookie!
Beyond the fact that it is currently National Berry Month, it is also summer, which is when it seems that fresh produce is at its finest and always tastes oh-so-good! I always eat my berries raw or with fruit dip, but this time, I got a little creative with my bad self. I wanted to make an easy-to-eat appetizer that was light, low in calories, and very "summery". The recipe would be perfect for having friends or family over, for a late-night snack, for even a ladies night party. Curious yet?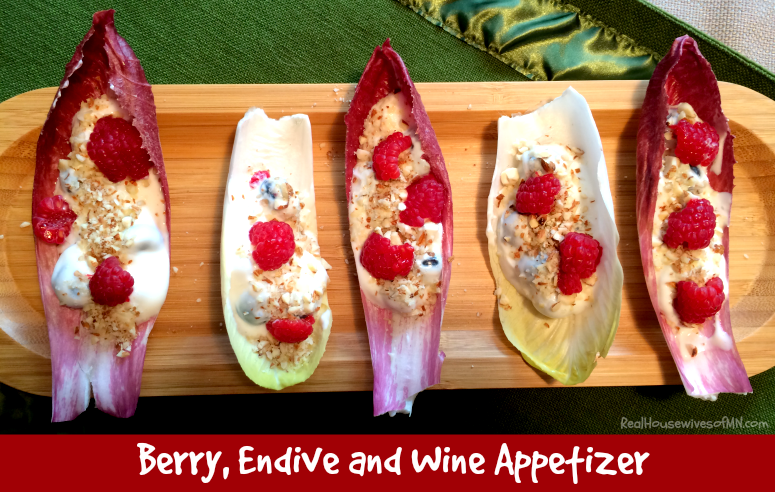 Berry, Endive and Wine Appetizer
Now, you can make this appetizer with or without the wine – depending on who will be enjoying it! Otherwise, obviously if you are going to use the wine, you'll want your patrons to be 21+. This recipe serves about 12.
Ingredients:
Directions:
Start by first rinsing your fruit.
Then begin peeling your endive, leaf by leaf. They will form a kind of boat to hold your filling.
Mix together yogurt and wine until completely combined, then fold in the blueberries.
Fill up your endive boats with about 2 tbsp of your yogurt filling. You can add less or more depending on your taste, I thought this was just the right amount for me.
Take your raspberries and place a few in each boat.
Last but not least, top with chopped almonds for the finishing touch.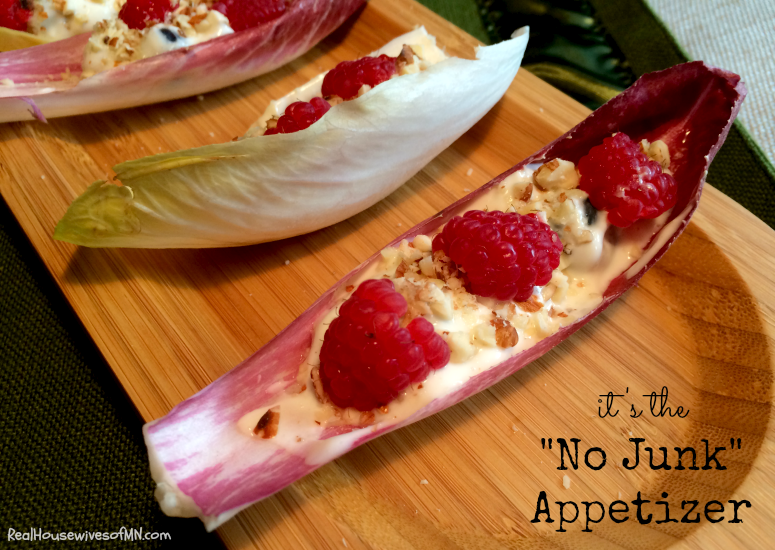 My hubby really liked this little treat! He said he liked eating the endive plain but the berry filling really brought it home. Little does he know that he's getting his share of antioxidants, veggies, protein and more. I feel so sneaky!
I hope you enjoy the recipe as much as we did! And don't forget to pin it on Pinterest so that you can come back to it again later too 🙂
Hearts,
Sarah