Green Mountain Coffee Introduces Espresso Iced Lattes
I am a huge coffee fan. But I think many of you already know this, especially if you follow me on Twitter. I can't live without the stuff! So when I got to try out Green Mountain Coffee's Espresso Roast Iced Latte, I was pretty excited to widen my coffee horizons!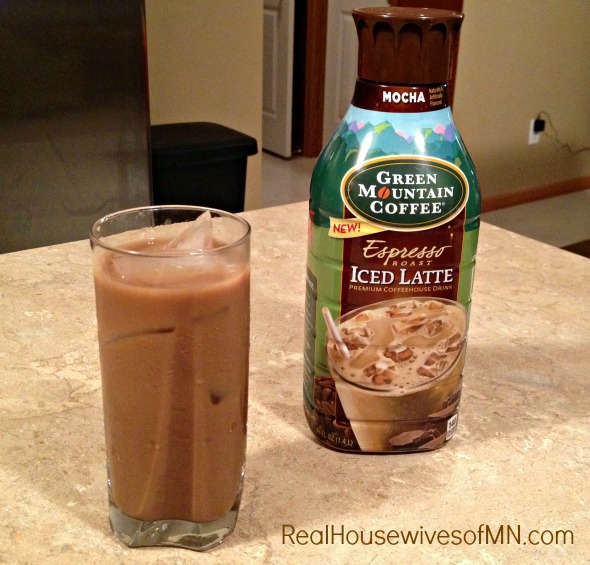 Green Mountain Iced Latte Facts
Here's some info to help introduce you to the new coffee blend:
It's ready-to-drink, so all you will have to do is pour over ice and drink!
The new coffee drink uses real milk, cream, and 100% Arabica beans for a bold but smooth espresso taste.
It comes in two different yummy flavors: vanilla and mocha!
Where to Find It
You can find both flavors in the refrigerated dairy section (or juice and tea case) of most major grocery retailers. And I know for sure that you'll be able to find it at Wal-Mart as well!
Great Gourmet Taste
When trying the new iced latte, I went for the mocha because I love a rich, chocolate kick to my coffee. Boy, was it yummy! It had that same gourmet taste that a coffee shop iced coffee would have, but I got to make it at home myself! It was sweet and creamy, and just my style.
Take a Look!
I made a fun, little collage on Instagram to share some of the photos I took of my new, sweet coffee treat:
There is just something about a delicious cup of coffee, and an added bonus is always espresso! I usually go out of my way to get that great gourmet taste at a coffee shop to taste that special blend, and I typically pay about $4 per cup. That can really add up! But I think I know a way to save now…
Get the Coupon
Lucky for you, Green Mountain Coffee has a great offer right now. Get great taste with your Green Mountain® Coffee Espresso Roast Iced Latte $1 off coupon at coupons.com! Be sure to grab your coupon and give this new iced coffee a try! You might just find yourself a new favorite coffee drink!
Hearts,
Sarah
This is a sponsored conversation written by me on behalf of Green Mountain. The opinions and text are all mine.