Great (And Healthy) Summer-time Recipes!
Ok, I said summer-time, but really these would be great all year!
The first is a great, easy, healthy pizza recipe! Yum! And bonus points for DH LOVING it!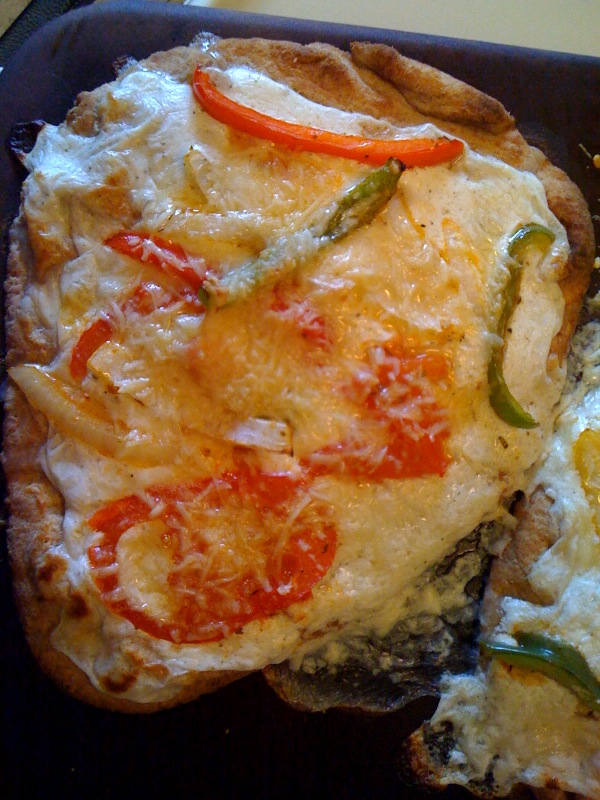 Fresh Tomato Pizza:
Ingredients
* Sauce:
* 1-1/2 cups low-fat cottage cheese
* 1/4 cup grated Parmesan cheese
* 1 garlic clove
* 1/4 teaspoon dried Italian seasoning
* Black pepper
* Milk
* Toppings:
* Heirloom tomato slices
* Shredded Parmesan
NOTE: I added onions and fresh green and red peppers – So delicious!!! Feel free to add chicken or other meat as well, if you are feeling ambitious! 🙂
Directions
1. Combine cottage cheese, Parmesan, galic clove, Italian seasoning and black pepper in a blender or food processor. Add a splash of milk if the mixture is too thick.
2. Spread the sauce and toppings on 4 mini pizza crusts (see Basic Pizza Dough recipe on Parents.com); bake for 8 minutes at 425°F.
Thanks Parents.com!
Recipe #2 was a result of recipe #1. I had left over tomato, onion and garlic so I decided I would whip up some salsa!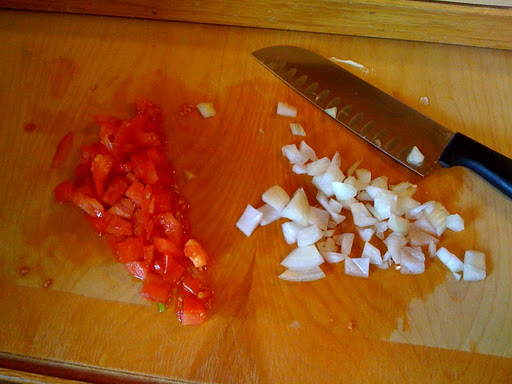 Quick Fresh Salsa:
Step 1 – Chop up 1/2 of 1 medium tomato, 1/4 of 1 medium onion and 1 garlic clove.
Step 2 – Add cilantro (maybe 1-1.5 tbsp).
Step 3 – Add juice from 1/2 lime.
That's it! You've got some delicious fresh salsa ready to be eaten!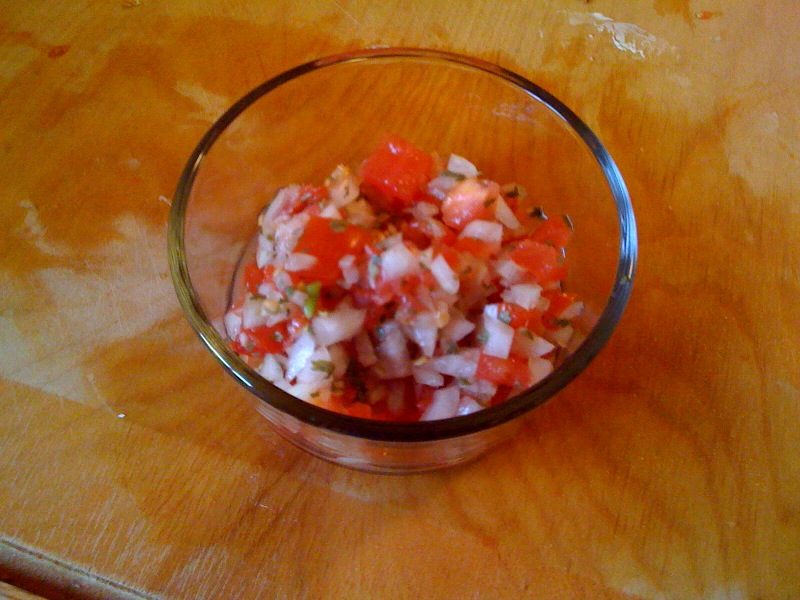 Enjoy!!!
-Macy

Don't miss a beat! Subscribe here for email updates and get a weekly roundup of my latest posts!