My Dinner With Litehouse Foods and Celebrity Chef
This is a sponsored post with Litehouse Foods, including a complimentary meal. All opinions are my own. 
Last week I had the opportunity to check out Birchwood Cafe in Minneapolis for the first time, for an event put on by Litehouse Foods. If you've never been to Birchwood Cafe before, I highly recommend it, the food was amazing and the atmosphere is really neat! But beyond that, it was chosen as the location of our event because of the system they use; they prepare food using ingredients from local farmers, and they grow their own herbs right there. The breads are made in house, fresh every day and they don't just order massive amounts frozen ingredients to flip on the grill – it's all fresh and local and amazing.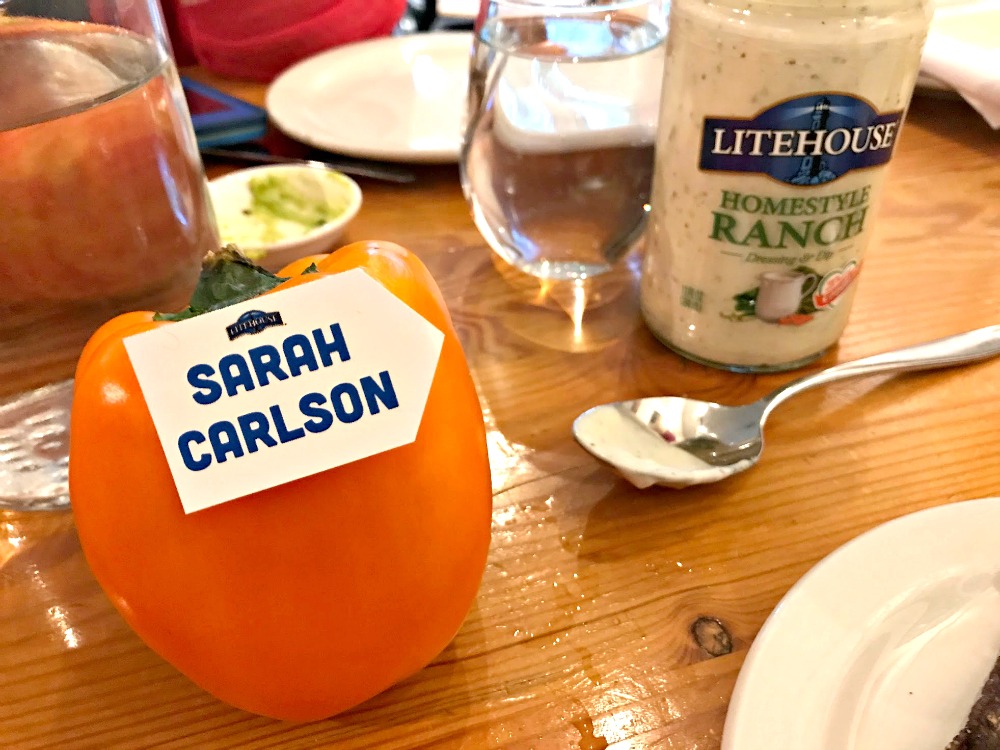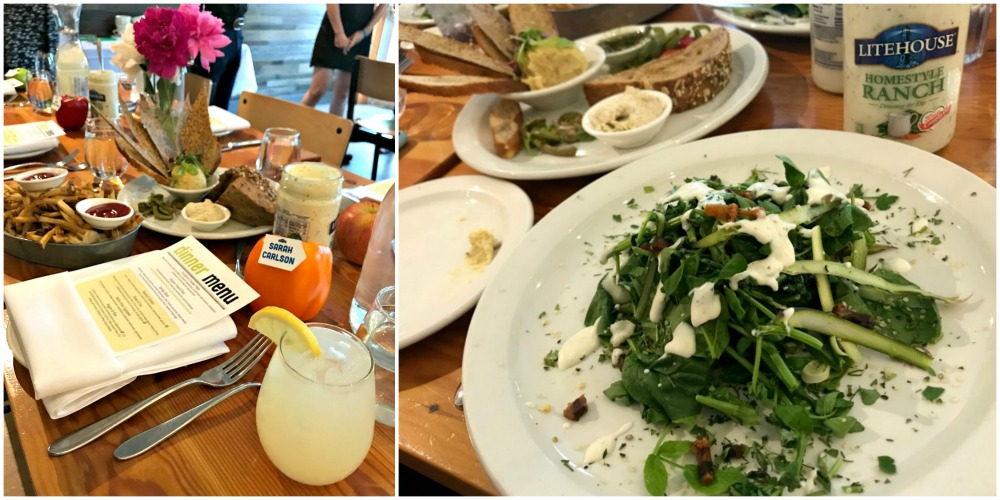 That's the kind of system Litehouse promotes as well. They emphasized to find their products, "Think cold, that's where we're sold!"  because it's fresh! Think about it.

So that night, we got a taste (yep- literally) of what Litehouse is all about. They even brought in celebrity chef, Daniel Green, to demonstrate a delicious (and easy) way to make fresh guacamole. Can you believe, that I had never really tried guacamole before? I know, I can pause here while you regroup yourself.
Yes, it was a first for me. I mean, I like avocados so I guess this was the next step. But let me tell you, I'm newly OBSESSED. I can't get enough. And after I went home that night, I told myself I'm going to be making a lot more of that goodness this summer.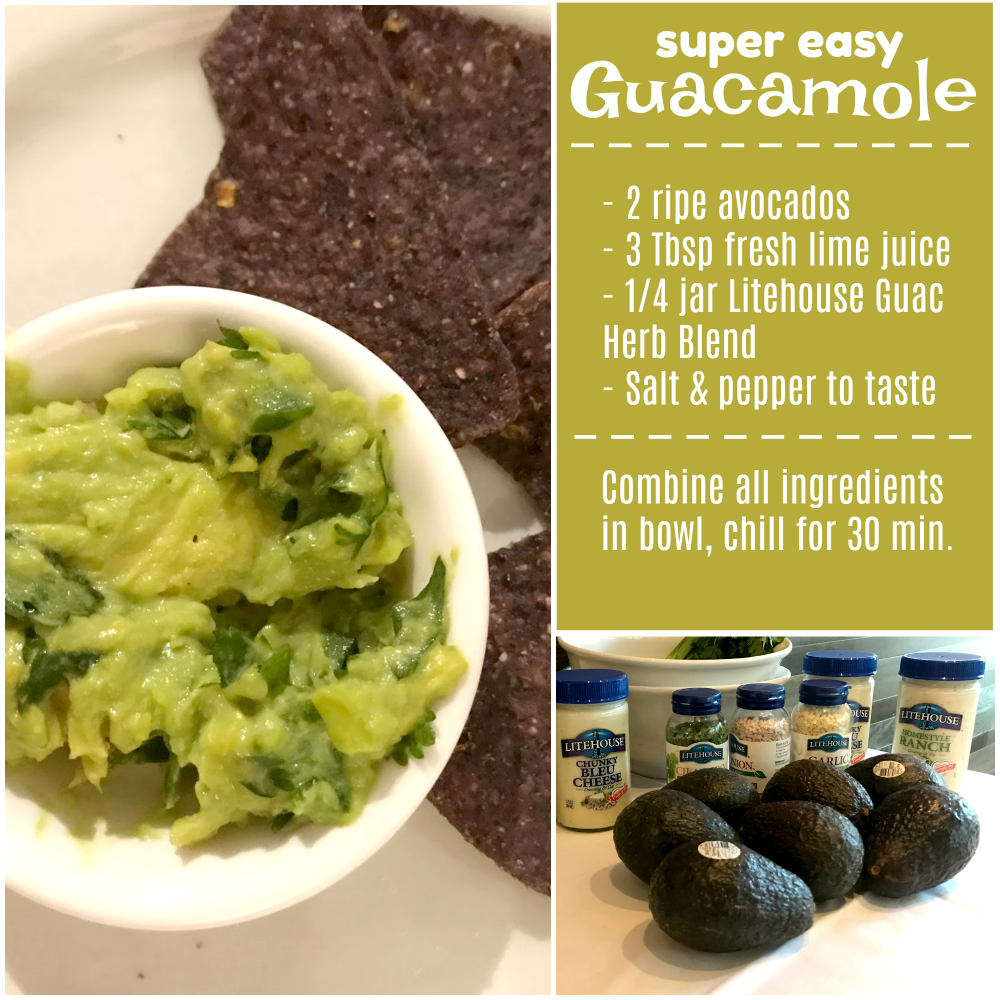 They paired the guacamole with black bean tortilla chips and it was perfection at it's finest. I shared the recipe above, so you can try it at home as well. It sounds like one of the jars of Litehouse Guacamole Herb Blend makes four servings of guacamole, so you'll be set for a while!
For our main course, I ordered the steak, fries and asparagus – so good! And SO fresh, that was the kicker.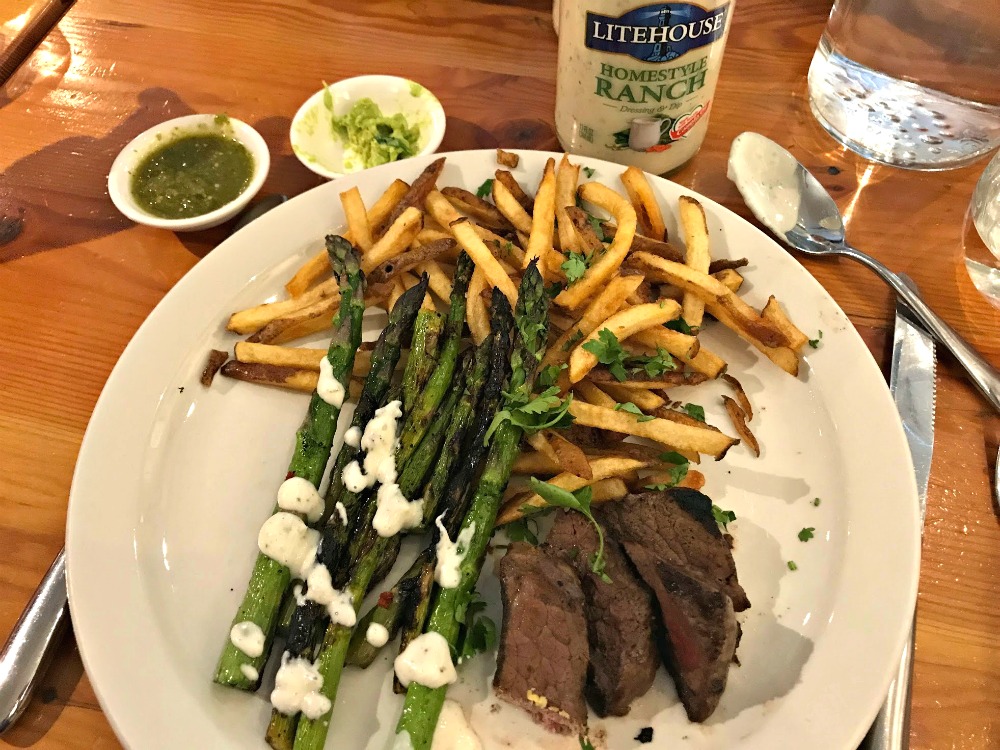 I learned a few things about Litehouse Foods that night that I found interesting:
The company is 100% employee-owned.
They recently launched a new line called OPA by Litehouse™ which is a Greek Yogurt based line of dressing and dip.
Litehouse Foods are USDA organic certified, non-GMO and gluten-free.
---
I want to get out and try their new OPA line, I love using greek yogurt when cooking so I think that'd fit naturally with what we typically eat!
A special thank you to Litehouse Foods for a wonderful evening and the scrumptious eats! It was a really fun time!
Til next time,
Sarah