Dessert Bar & Party Planning
Macy and I had our Thirty-One purse/bag party last night. It was awesome and we honestly love their products so much! But we also love throwing little parties for our girlfriends and family… We bake up a storm, throw together drinks, and put on a big display. It's a blast. We're a pair of party planners I guess! But we love it.
As for the Thirty-One bags, seriously, check them out because there is a bag for any activity that us Minnesotans do! Going to the cabin, visiting friends, crafting, shopping, all that fun stuff! When we get our bags I will post a photo of them! They're customized too!
Anyways here is a few photos of the evening and our party dessert bar!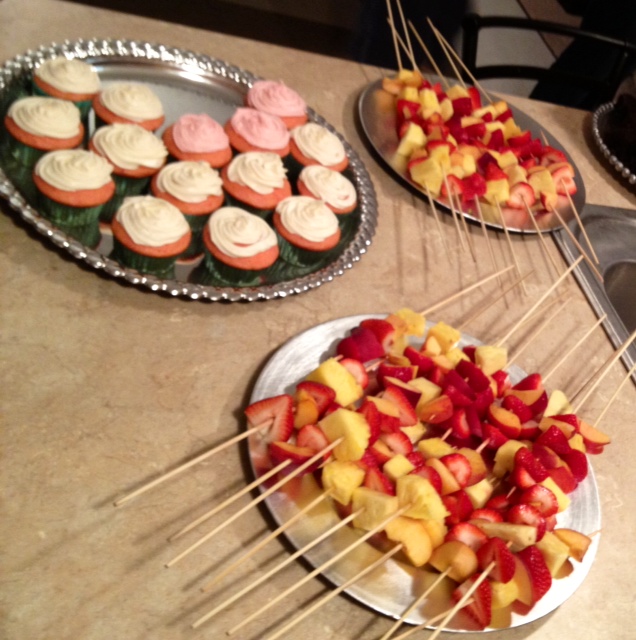 Of course, since Macy and I are still trying to be health conscious, we had to add in fruit kabobs. Delicious! And beautiful. We put in strawberries, pineapple, and peaches. Colorful and yummy, yes please!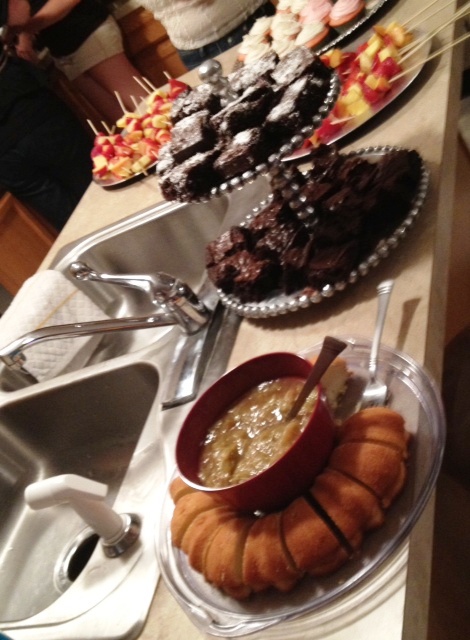 Also included in the buffet, we had (from bottom to top) pound cake with Macy's new rhubarb sauce, strawberry cupcakes with cream cheese frosting, brownies (with and without powdered sugar) and of course the kabobs.
The week before, we had gone to Goodwill to scope out some fun serving platters, and I think we did a good job! It's always fun to find things on the cheap that work perfectly with your plan.
And what is a party without punch, coffee and tea?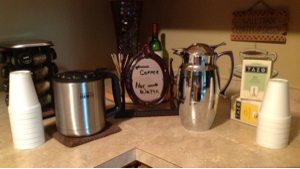 The show was a hit, and everyone had fun so we have labeled it a success! 🙂
Now, onto the next one I suppose!
Hearts,
Sarah
---
P.S. Did you find this helpful? Pin it for later!