Cupcake Red Velvet Wine Review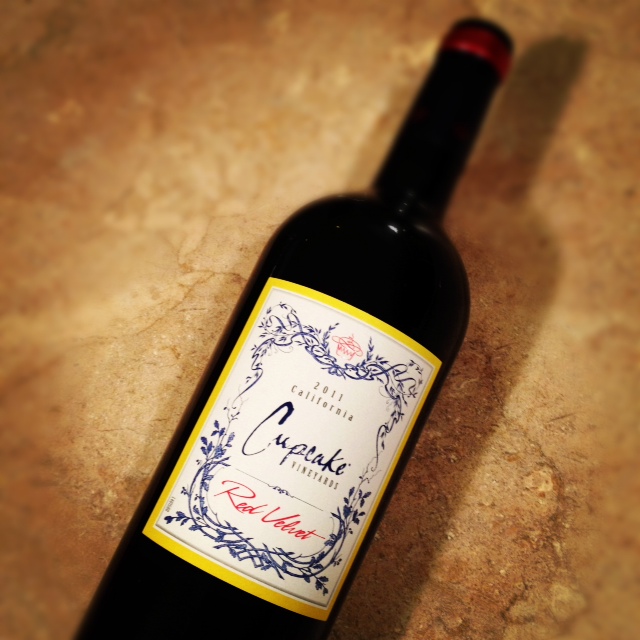 Happy Friday! After a long work week and sleepless nights, I've made it to the weekend. Do you know what that means? Time to say bottoms up to a nice glass of wine. Lucky for me there is a liquor store close to my gym (convenient…) so after my workout tonight, I decided it was time for a drink! I deserved it.
After browsing the aisles, I grabbed a couple bottles of my true favorite, Forestedge Wine, which I'll have you known is made in Minnesota! Fun fact. After browsing the aisles for any good deals or sales (hey, I had a wine rack to fill!) a woman stopped me and asked, "Have you ever tried this Cupcake wine?" I paused, thought, and said no. She said, "Ohhh! It's FABULOUS. I love it!" I looked in her cart and sure enough she had four bottles of it, in every flavor!
So of course, I had to try it. And let me tell you, it was great. Now the kind I got was the Red Velvet, which was a very tasty, dry red wine. It had a little sweeter taste than most dry wine and I really liked it! It would have been nice with a steak dinner, but I had a glass while working on our blog and it was just as wonderful!
Long story short, give this wine a try. Or if you've tried one of the other kinds, how were they?
Hearts,
Sarah