Blippar App and Kraft: Find Recipes & Get Rewarded
I am a member of the Collective Bias®  Social Fabric® Community.  This #SayCheeseburger shop has been compensated as part of a social shopper amplification for #CollectiveBias and its advertiser.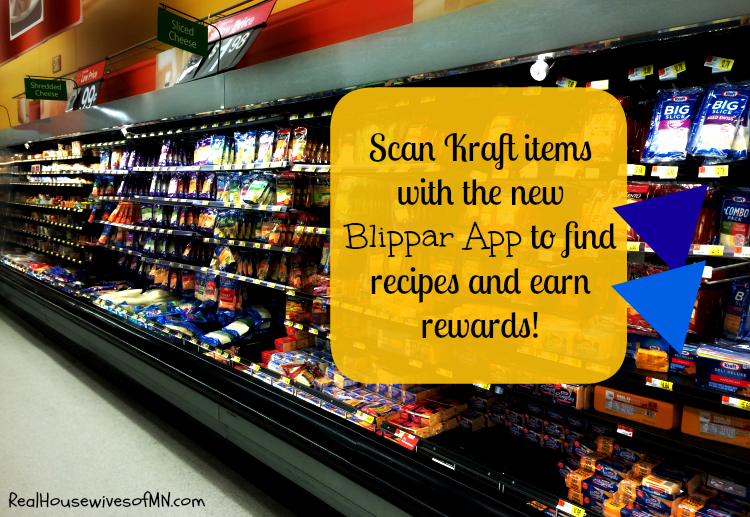 I recently had to go through each one of my apps on my phone and get rid of any that I didn't deem important or useful, in order to make space on my phone. But the Blippar App made the cut. Why? Because it not only makes meal planning easier, but I also earn points for Kraft items that I purchase and I can then redeem those points for Walmart gift cards and other great rewards. I think that counts as pretty useful!
Learn About Kraft and Blippar
First things first, let's take a look at the app itself. You can find it in the app store for iPhone, Droid, Blackberry or Windows device. It's also free to download and will definitely come in handy once you have it!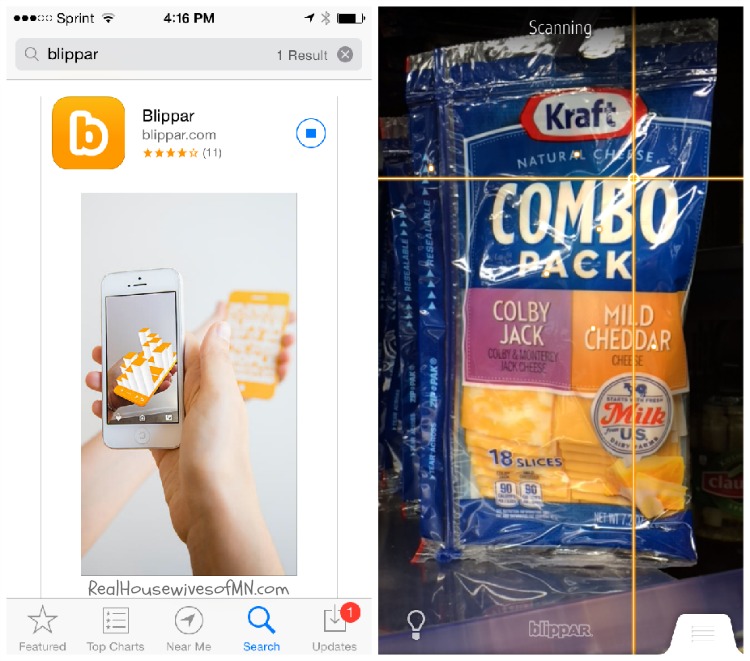 The app has image recognition capabilities and after downloading and opening Blippar, you can scan (or, blip) a Kraft product with your smartphone camera. The app will then bring up a menu bar with several options, including featured recipes for the Great American Bacon Cheeseburger to choose from.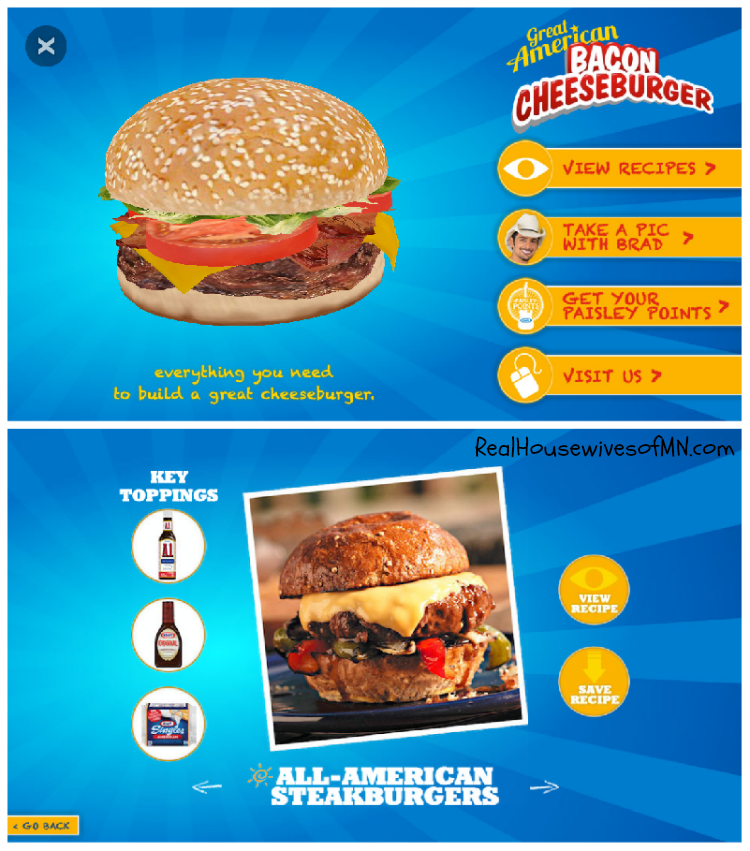 Hubby and I chose the "Cheese-Stuffed Bacon Burger" recipe to make for dinner the other night. It's grilling season and we needed a new recipe to try out! I went to Walmart to pick up some ingredients for dinner, and used the Blippar app to find us that new recipe we both were looking for 🙂
Here's a short video to help explain how Blippar and Kraft are working together:
The Cheese-Stuffed Bacon Burger required steak sauce, ground beef, Kraft natural cheese slices, bacon, hamburger buns and of course, lettuce, tomatoes, and all the yummy fixin's one might need for a juicy burger!
I'd never made a cheese-stuffed burger before, but the recipe was super easy to read, and fast to make too! Not to mention, yummy to eat…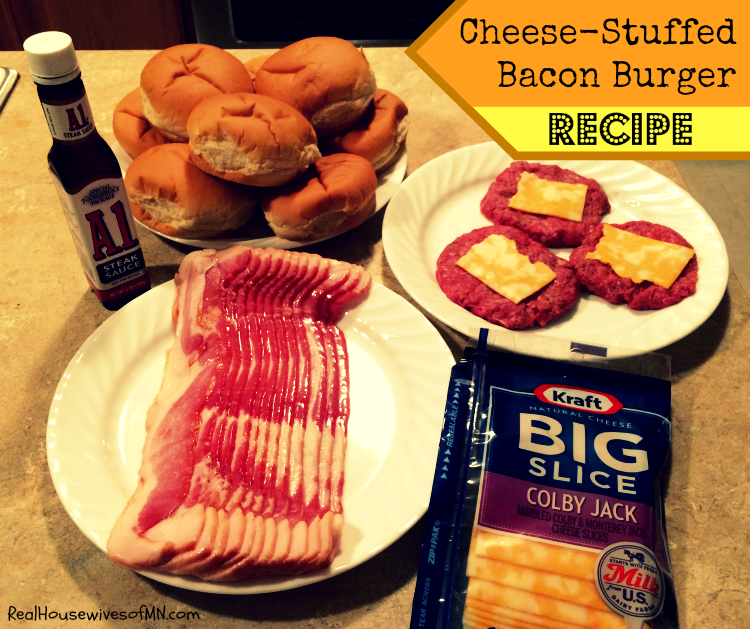 Get Your Photo With Brad Paisley
While at the store, I showed my husband how the app also lets you use your camera to take a picture with Brad Paisley. Yes, the amazingly talented country artist. It uses an augmented photo of him that you can position yourself next to. Hubby wanted to try it out, here's how it turned out: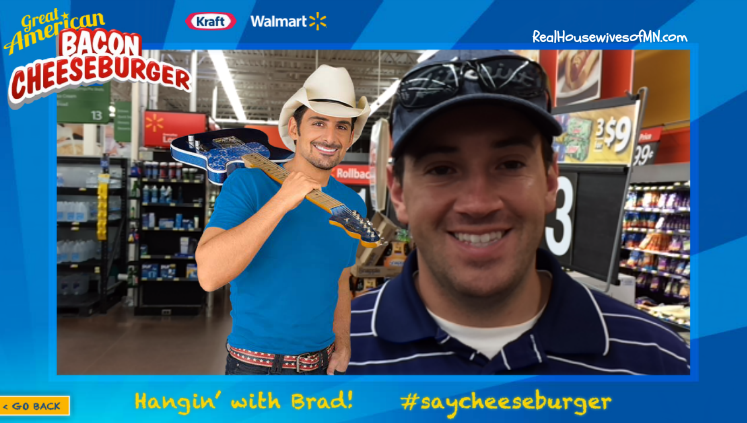 Neat, huh? I'm pretty sure he'll be hanging that one up in his office at work 😉
Paisley Points
Anyways, on the topic of Brad Paisley, the menu also gives what's called "Paisley Points" where you can register Kraft cheese products to enter to win Brad Paisley swag including guitars signed by Brad Paisley himself, signed hats, and even guitar cheeseboard sets.
My favorite part of all this is definitely the recipe feature. That is so handy to have! It made dinner so easy to shop for and to make too. We were very happy with how the burgers turned out!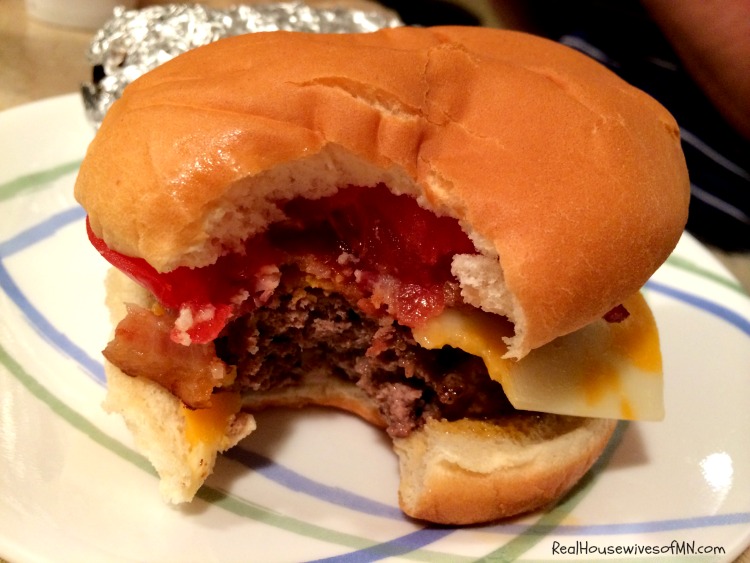 Doesn't that look delicious? It really was. I think I will be making that dinner again! 🙂
Check out Blippar with Kraft and let me know what you think!
Hearts,
Sarah

Don't miss a beat! Subscribe here for email updates and get a weekly roundup of my latest posts!