Why I Take Fish Oil Each Day
This post was sponsored by Nature Made® as part of an Influencer Activation for Influence Central.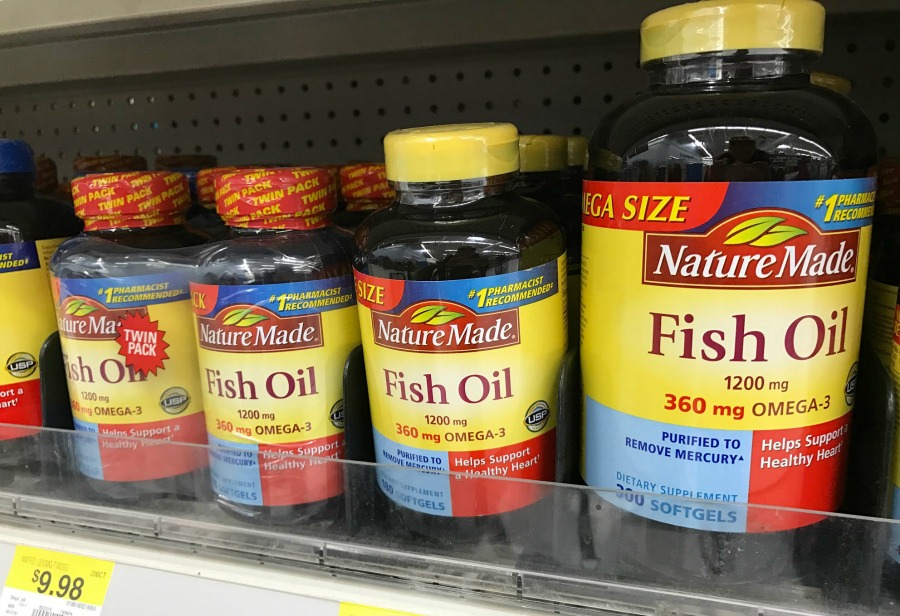 Back when I joined a fitness/health group a few years back, the head of the group gave us a daily plan for nutrition ideas and supplements. On his list, each day, we were to take fish oil. Up until this point, I'd never taken fish oil (it actually sounded kind of gross, doesn't it?) But I thought if he recommended it, I'd give it a shot and see what happened…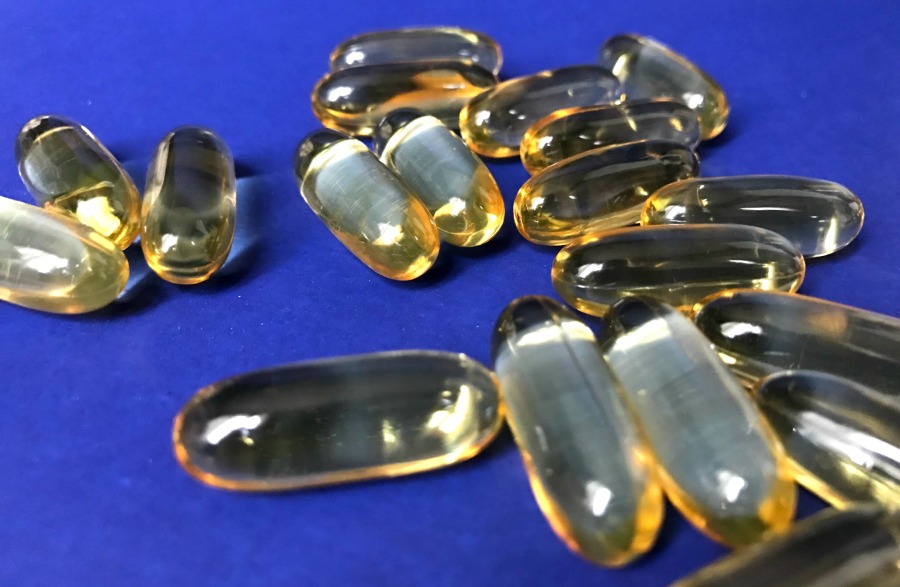 What I've Learned…
Fish Oil provides omega-3 fatty acids EPA and DHA (which helps support a healthy heart).
Other research shows (though supportive, not conclusive) that consumption of EPA and DHA omega-3 fatty acids might reduce risk of coronary heart disease.
Nature Made® is the #1 Pharmacist Recommended brand for many key dietary supplement categories. (Based on the 2016 U.S. News & World Report – Pharmacy Times Survey.)
Fish oil is known to be a natural anti-inflammatory.
Nature Made® supports leading heart health experts who recommend eating 250 – 500 mg of EPA/DHA per day to help support a healthy heart. ("Recommend" amount equates to a calculation based on approximately 1,750 – 3,500 mg of omega-3 fatty acids EPA/DHA found in 2 servings of fatty fish per week.)
It's good for the brain! A Rush Institute for Healthy Aging study took a look at the fish-eating patterns of over 800 men and women (ages 65-94). They found that those who ate fish at least once per week were much less likely to develop Alzheimer's than those who didn't. It's not a completely conclusive study but it gives you a look at the benefits of DHA!
Fish oil may help prevent the accumulation of fat and also help improve your body's ability to metabolize fat. (Clinical Science report, 2009)
---
With all of the benefits in mind, I picked some up on my last trip to Walmart. They have everyday low prices on Nature Made® items so I knew I could grab a couple bottles and it would be a great price, no need to wait for a sale.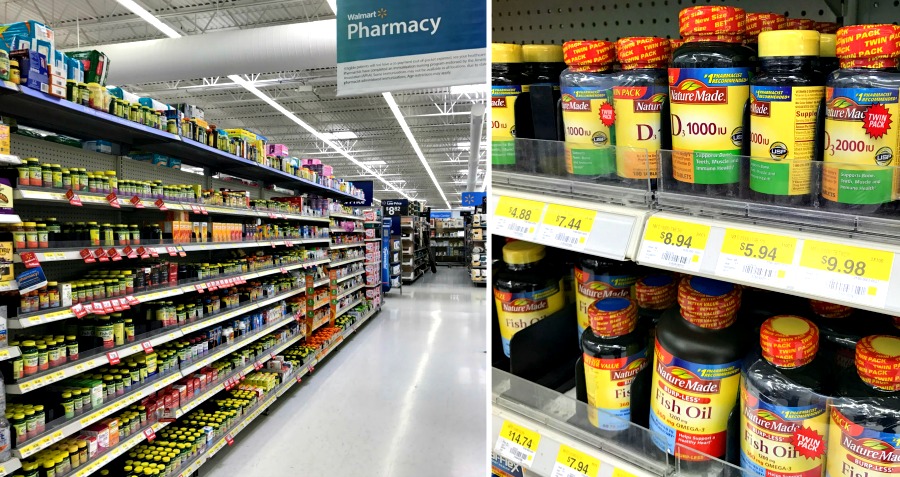 Nature Made® also has a variety of other vitamins, minerals and supplements (VMS) to support any nutritional gapes with your health goals in mind (ranging from digestion, heart health, energy metabolism, immune health, bone health, etc.)* They even carry probiotics (available at Walmart SuperCenters), including the Advanced Dual Action Probiotic that's been studied to provide support to both your small and large intestine to help support your digestive balance and healthy gut.
*These statements have not been evaluated by the Food and Drug Administration. These products are not intended to diagnose, cure, treat or prevent any disease.
Now I'll admit, I try and remember to take the fish oil every day. Sometimes, I forget. But that's alright. I mean I'm only human.
Oh hey… a GIVEAWAY! 
Want a shot at winning one of SIXTY Walmart gift cards (each one worth $50)? Well, here's your shot. Nature Made® is hosting a sweepstakes on their website with no purchase necessary. You can enter the sweepstakes here, I'll cross my fingers for you! 🙂
Good luck!!!
†This [These] statement [statements] has [have] not been evaluated by the Food and Drug Administration. This [These] product[s] is [are] not intended to diagnose, treat, cure, or prevent any disease.

Don't miss a beat! Subscribe here for email updates and get a weekly roundup of my latest posts!