This post is to help create awareness of the MS mud run. I received discounted registration however all opinions are my own.
If you'll remember, a couple months ago I let you in on my upcoming plan to run the 5K MuckFest mud run for Multiple Sclerosis (a disease my grandmother battled for decades). You can see that initial post here: http://realhousewivesofmn.com/minnesota-activities/join-fun-muckfest-ms-mud-run-twin-cities/
The morning started off a little cool and rainy, so I was nervous it was going to be more cold than fun but it was the perfect weather for the day! The drizzle even helped keep the mud wet I think 🙂
We were almost the very last heat of the day and ready for action!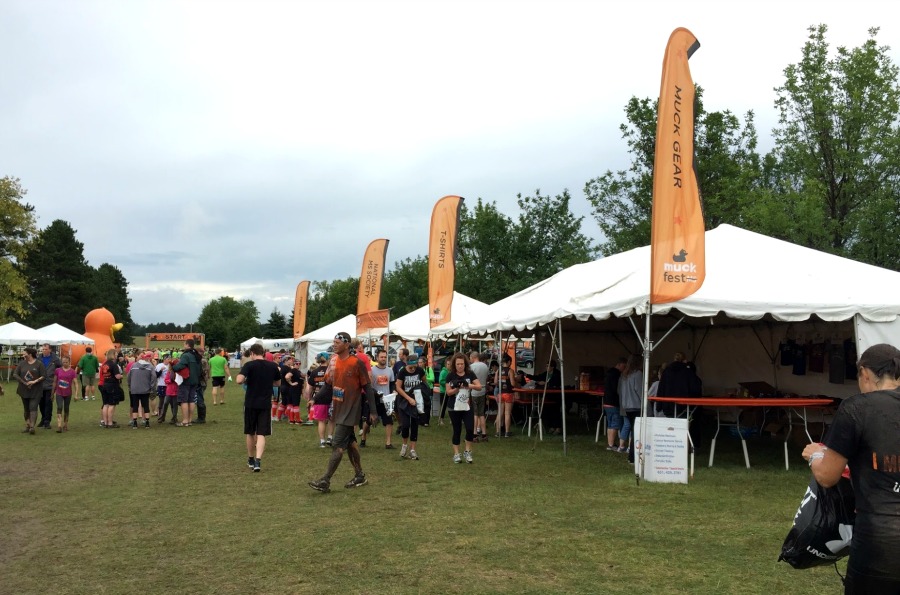 The summary of the course looked something like this: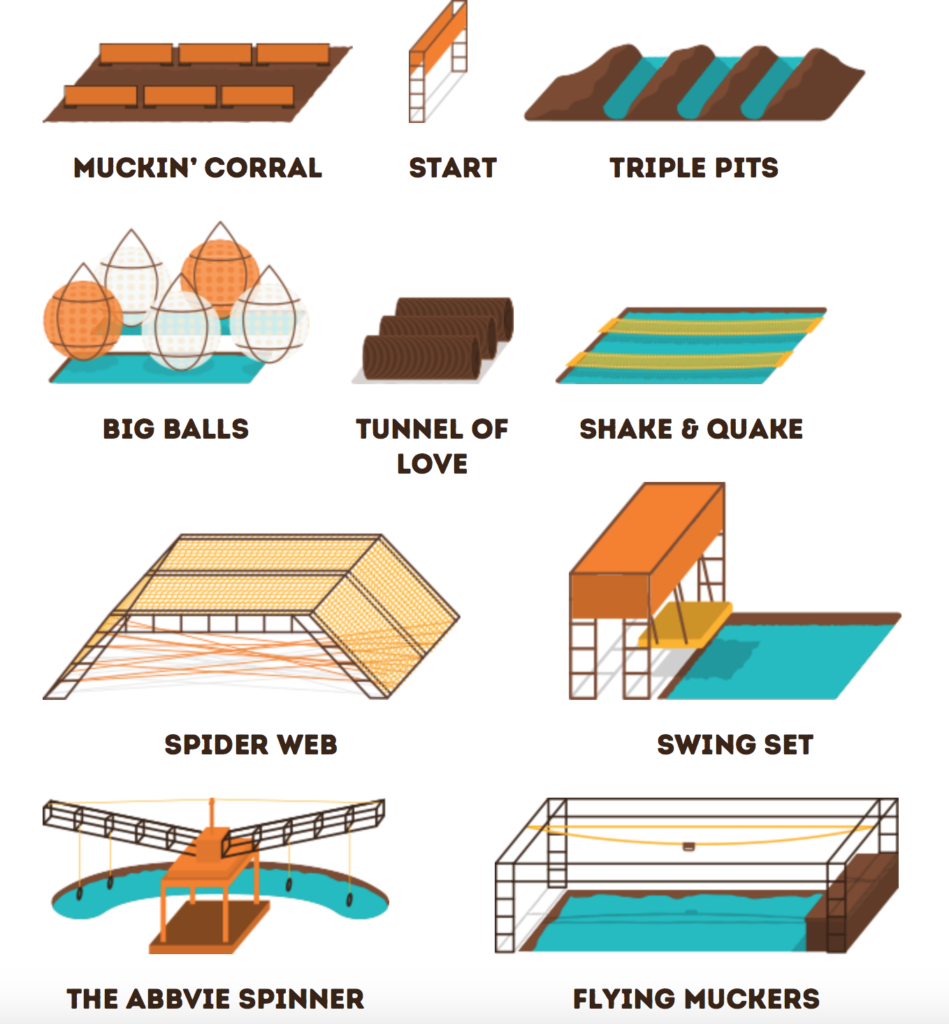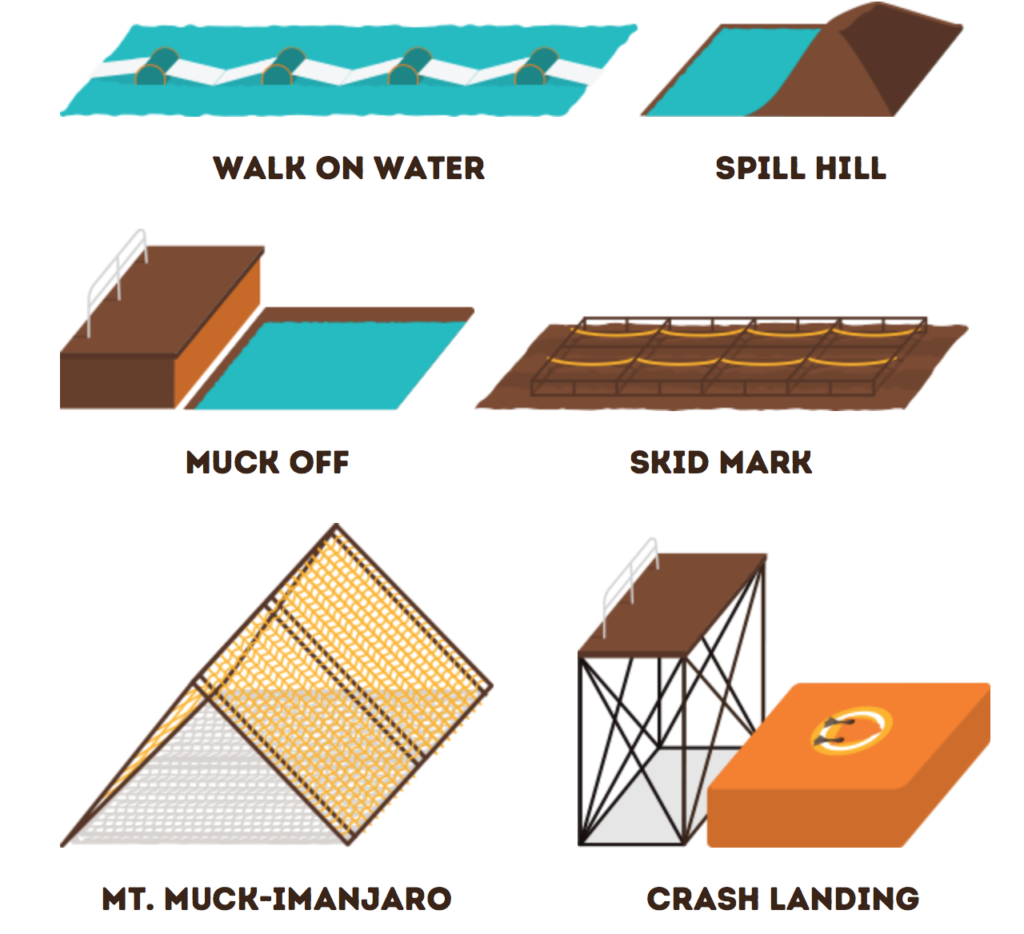 My personal favorite was the Abbvie Spinner, you circle around while holding onto rings as it pulls you over a large muddy/water basin. Don't let go! 🙂
It started drizzling towards the end of the run, and it was actually a nice little cool off! And it was done by the time we finished, which was perfect timing. They had showers on the scene, and even these awesome changing stations which is the best thing I have seen for changing after a mud run (trust me, you want to get out of the muddy clothes asap).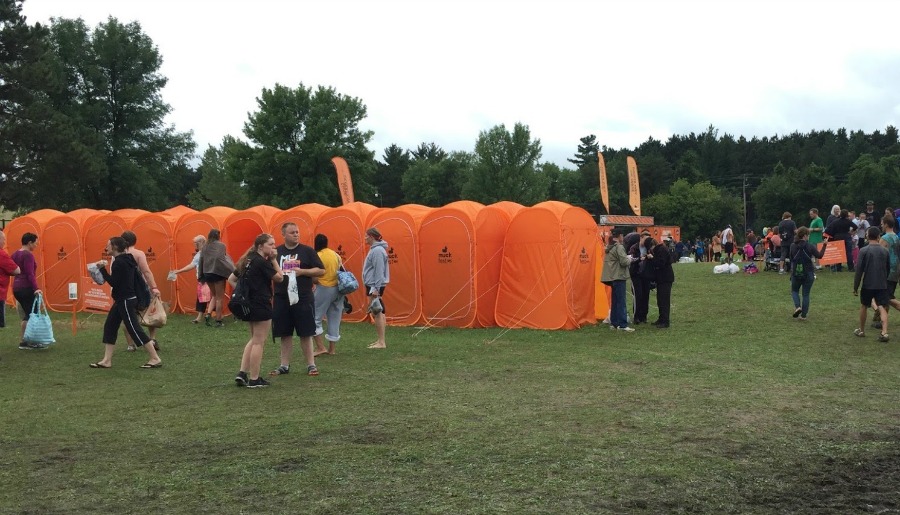 We finished the run as one big team, linked arm in arm, all 20 of us! It was definitely one for the memory books. It sounds like we're already planning on running it again next year, will we see you there? Visit the MuckFest homepage and stay in the loop for next year's run.
I can't wait! It's such a fun event and for a truly great cause.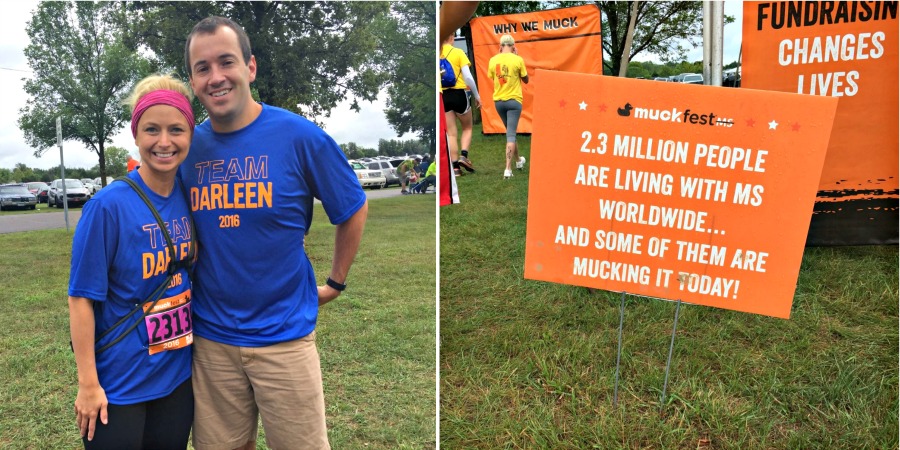 Hearts,
Sarah

Don't miss a beat! Subscribe here for email updates and get a weekly roundup of my latest posts!