Moms: Test Your Health Care IQ
This is a sponsored post on behalf of UnitedHealthcare. All opinions are my own. 

Every January, my husband forwards me our health insurance information that he gets from his work. It is consistently confusing, changing, and growing in some areas while decreasing in other areas. It's hard to understand exactly what we're covered with and how much coverage we have. So when I heard about UnitedHealthcare's new website that helps you with your health care IQ, I was intrigued. How smart was I really when it comes to our health care?
Turns out, not very. But that can change!
What's the Word?
To test your IQ, their new website has a crossword puzzle (called "What's the Word?") The puzzle asks questions that all pertain to the health care industry, that you should know but maybe don't! Don't worry, there are hints along the way if you need them, like I maybe did.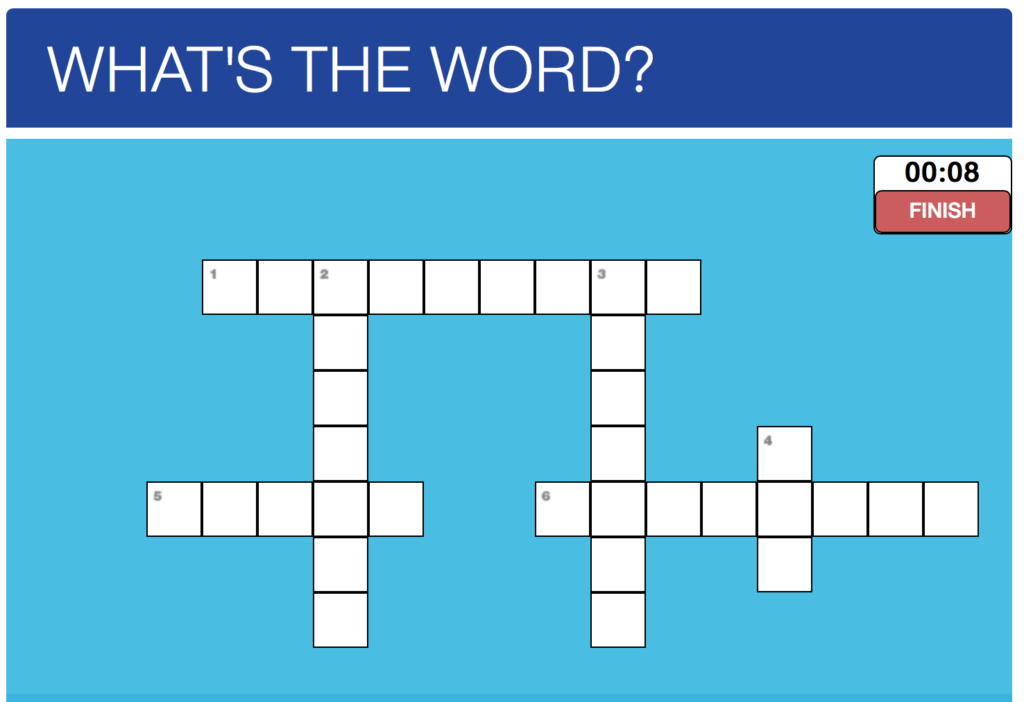 Once you finish the crossword puzzle, (don't worry, it's not an elaborate puzzle that'll take hours… it'll take maybe 5 minutes?) you can enter the sweepstakes for a chance at a $100 prize (chosen weekly) or a $500 cash prize (chosen monthly)!
Are You a Health Plan Pro?
So you think you can speak health care, eh? Well now you can step up your game and really test your skills with the "Are You a Health Plan Pro?" activity. This consists of four stages and it goes something like this;
1 – Answer a few quiz questions about health care (mostly related to terminology).
2 – Play a matching game that involves matching up the three different types of health care accounts (FSA, HSA, and HRA). Lost already? That's okay, so was I but this was helpful!
3 – Use UnitedHealthcare's slide configurator to learn more about premiums vs. out-of-pocket ratios. (I told you, you'll be learning without even realizing it!)
4 – Test your IQ by ranking the expenses of eight different health care situations (such as having a baby, visiting urgent care, etc. – things that you don't really think too much about until you have to go through it!) It will check your answers and let you know which are correct, and also how much each one affects your out-of-pocket costs (good to know, right?).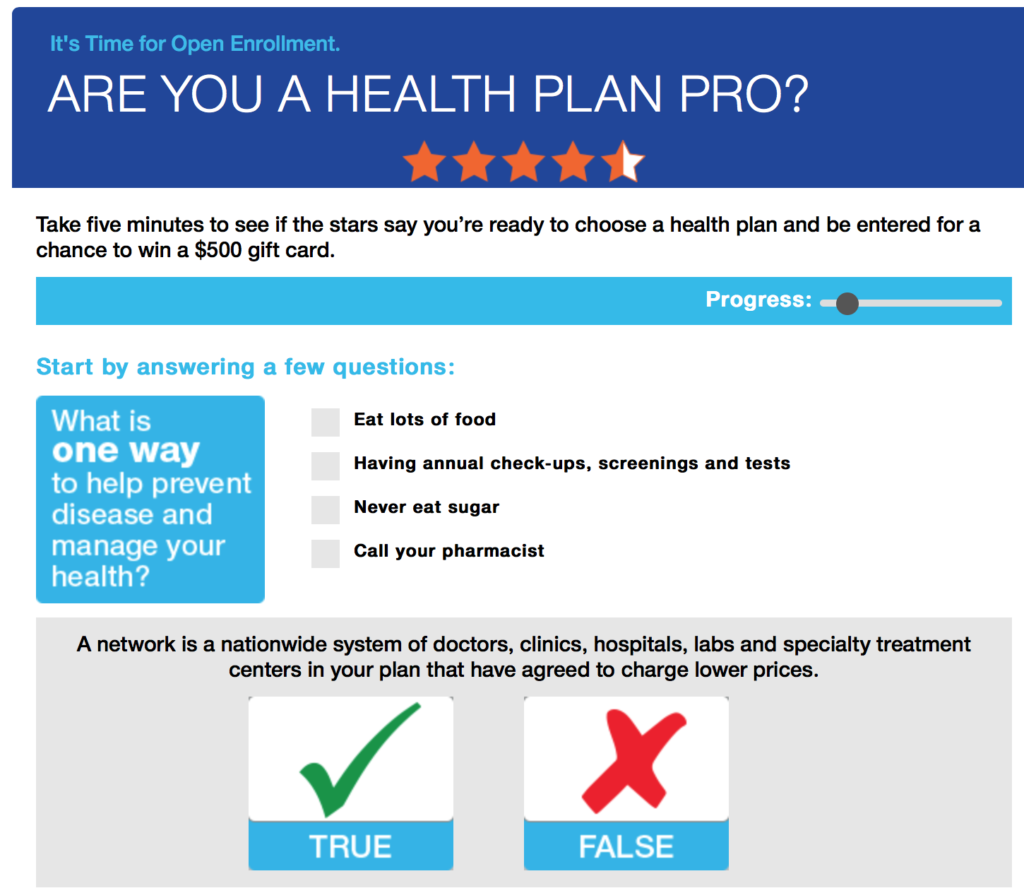 Much like the crossword puzzle, once you're finished you can enter into another sweepstakes where here the stakes are a little higher; it's a $100 cash prize (weekly) and a $500 prize (monthly).
Bottom line, you need to go check out UnitedHealthcare's new site, test your IQ, and see what you can improve on when it comes to your family's health care! How can you pass up on those prizes too?!
Til next time!
Sarah

Don't miss a beat! Subscribe here for email updates and get a weekly roundup of my latest posts!