Hottest Health Products & Trends For 2017
If you were watching the morning news on New Year's Eve, you may have caught my Kare11 segment about wellness trends for 2017. It was in collaboration with great health/wellness brands including Spoon Optional, Super Rebbl Herbs, Lakewinds Co-op, and Spalon Montage.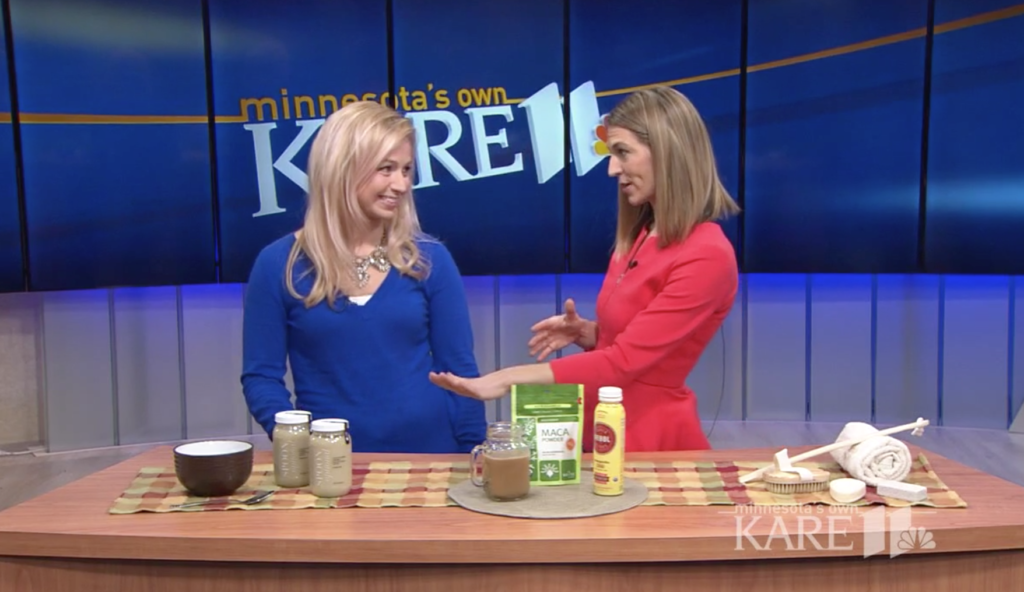 Here's the jist of what we talked about:
1. Souping – Souping is a hot trend in 2017, taking the place of juicing. With souping, you tend to get more fiber, more protein, and less waste. Because there is more fiber and more protein, the meals are typically more filling than juices. Spoon Optional featured a 'sippable soup' that you can heat up and drink if you're feeling adventurous.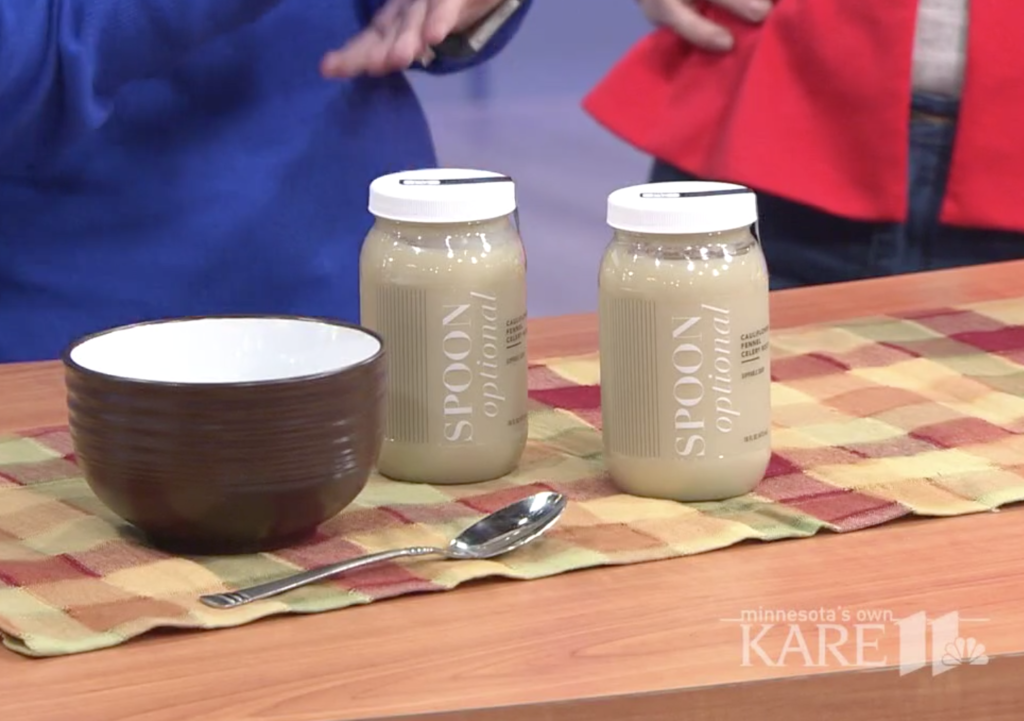 2. Ayurvedic Foods – Ayurveda is an ancient mind-body medicine that is designed to help your body feel more radiant, balanced and healthy. One great option that falls into this category is maca root, in the segment I brought maca powder  with me, which is a great addition to shakes or smoothies. It comes from the same vegetable family as broccoli and cabbage, and is a great food to help balance your mood.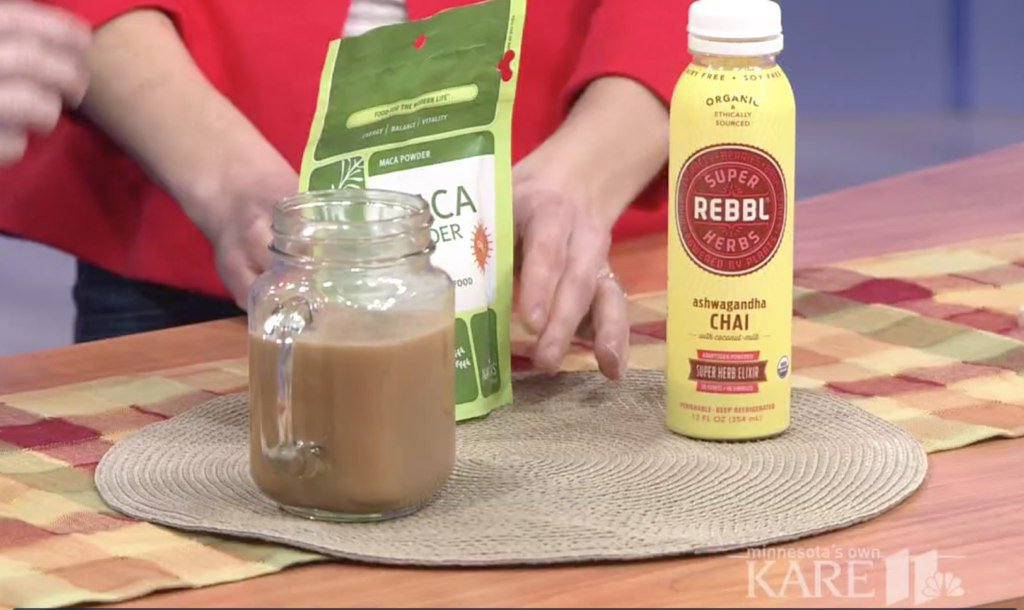 3. Dry Brushing – Last but not least, is dry brushing. An easy, at-home treatment you can do before showering to stimulate your lymphatic system and detox your body. It also helps to shed dead skin cells and can reduce cellulite.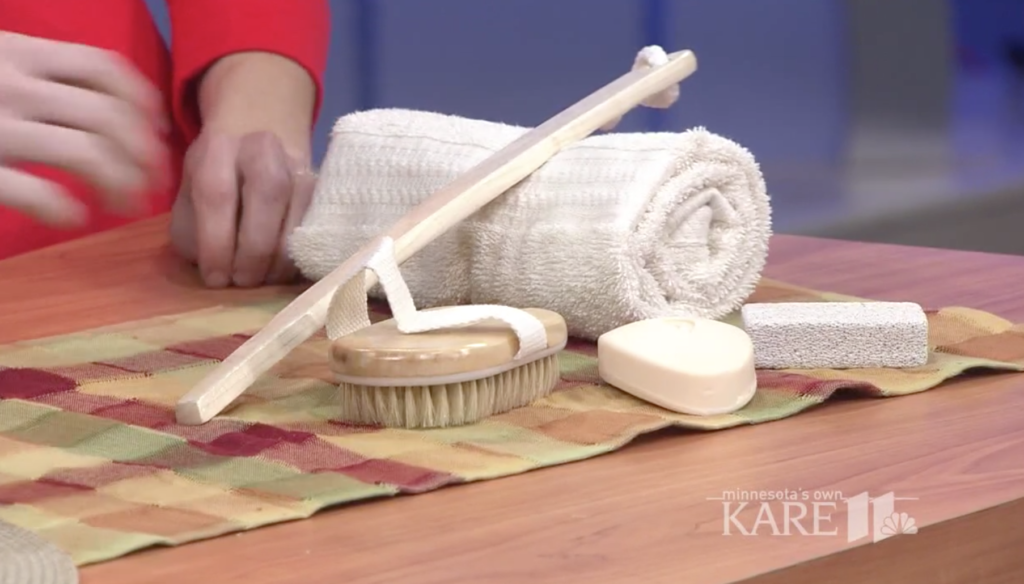 A special thank you to those sponsors for contributing material towards the segment! 
Hot New Products
Now for wellness products… If you find that each year you set a resolution and it never really pans out, then now is the time to try something new. Here are a few of my favorite things to try in 2017.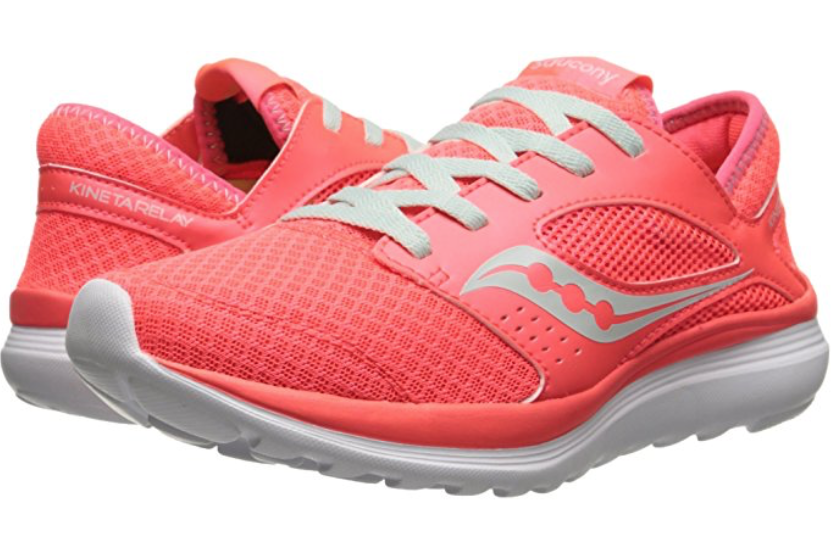 Saucony Kineta Relay Shoes – These shoes are my favorites, I have them in teal/neon yellow and I was so pleasantly surprised when I bought them. I found them first at TJ Maxx and loved how lightweight they were. It feels like you're walking on air and they even have memory foam. I'm already planning on buying my next pair to have a second color 🙂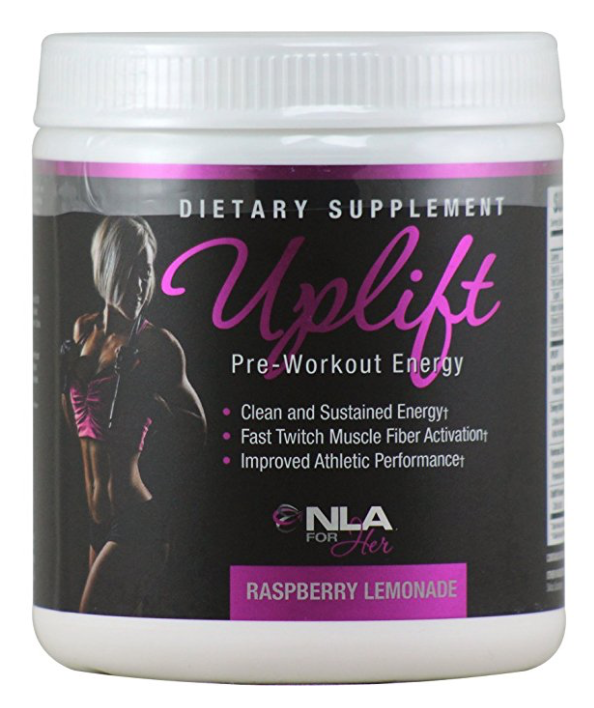 NLA For Her UpLift Pre-Workout – For the days when you feel like you just don't want to work out, I will tell you, this stuff can change that around. There are days when I get an awful night's sleep, little miss has been a terror, and the last thing I want to do is be peppy and teach group fitness. One scoop of this goodness, and I am the next best thing to Mary Poppins.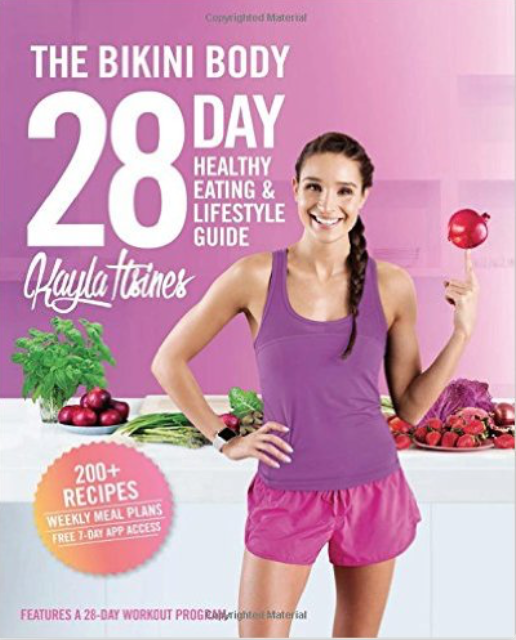 Bikini Body Guide (28 Day Healthy Eating & Lifestyle Guide) – This book, put together by Kayla Itsines, is one of the most popular formats for ladies to get in shape on their own, at home, at the gym or wherever (whenever) they have time. Kayla has tons of positive testimonials and success stories of those who have made awesome transformations. I've given it a try as well, and let me tell you, be prepared to SWEAT. In a good way.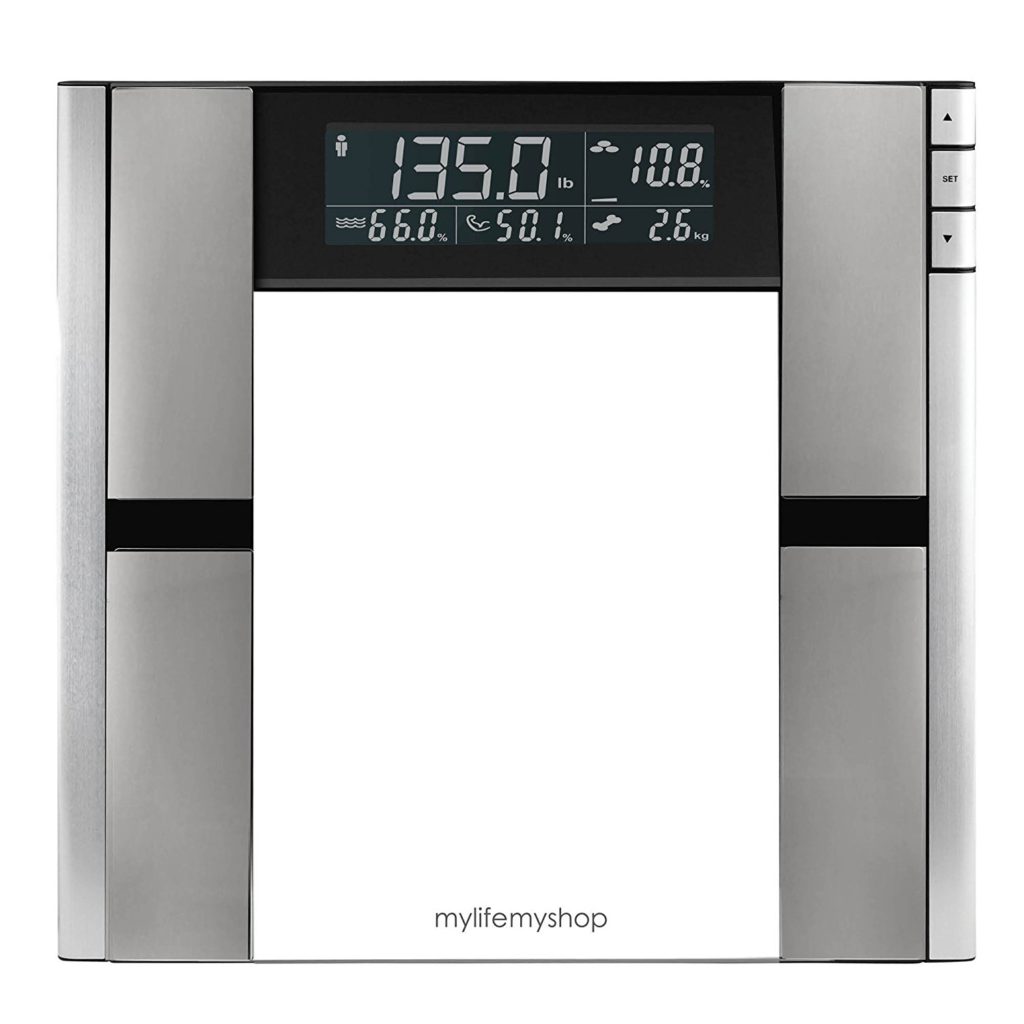 Body Analyzer Digital Body Scale – This scale is like something you'd see in the future. Not only does it show your weight (duh) but it also gives you your body fat percentage, muscle mass, bone mass, water weight, bone density, and hydration levels. How, I have no idea! But how neat is that? This is amazing especially if you are charting your weekly stats and want to see your progress in real, hard numbers.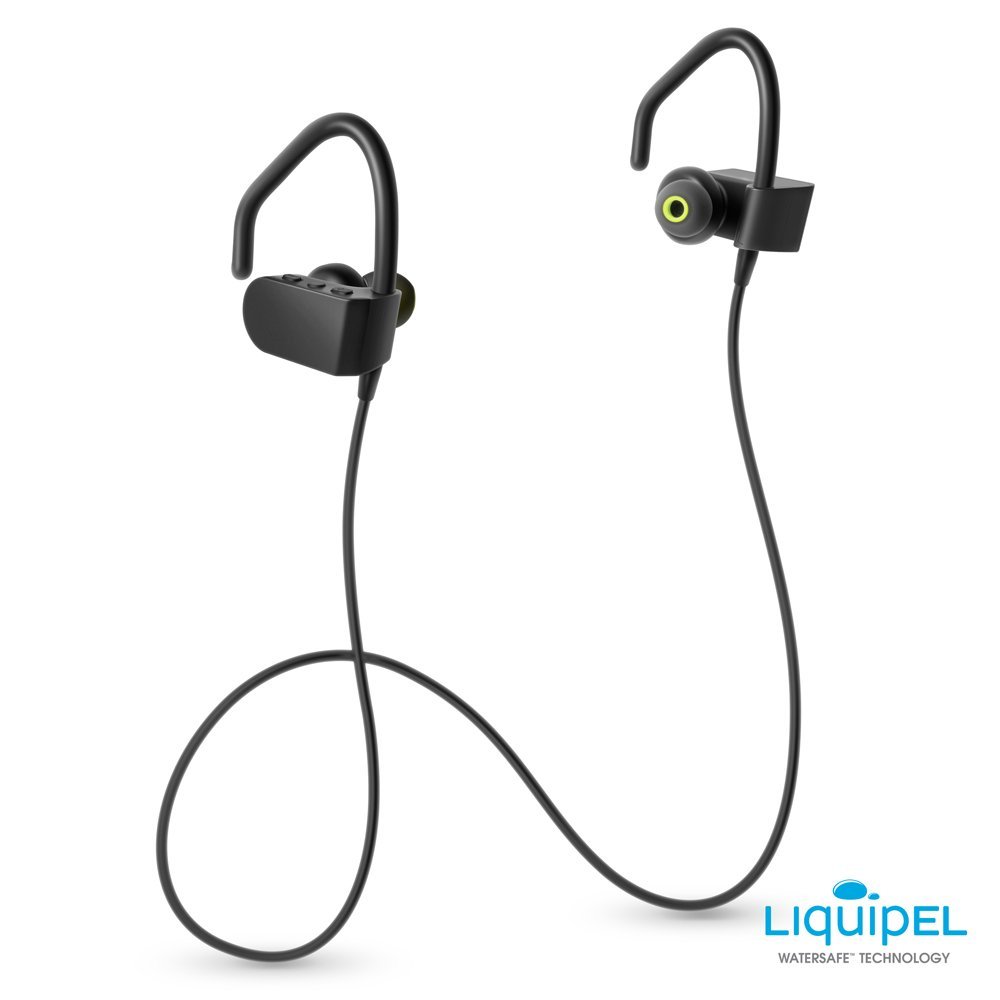 Bluetooth Headphones – These are so amazing for so many different reasons. For one, skip the dangling cord and just get rid of all that, you got bluetooth now. Second, they're just so much easier and lightweight. They don't tangle, they don't get caught on things, it's just the best. This brand (Photive) is the brand I got my husband for his birthday and my dad for Father's Day. They both love them, and use them every time they go to the gym. Now I just need to get myself a pair too! (Oh and at $30, you don't have an excuse to not try them…)
What health or fitness products are you loving? Leave a comment below and share!
Hearts,
Sarah
Post contains affiliate links. 

Don't miss a beat! Subscribe here for email updates and get a weekly roundup of my latest posts!