Fabletics Now Open at Mall of America
Last weekend, I talked my hubby into trekking to the Mall of America with me. I say trekking because it's a hike to get there for us, but I love going there (him, not so much) but that's okay because I sometimes get my way and that day was Saturday!
Well anyway, we got down there and went straight to check out the new Fabletics store which is now OPEN!!! I was pumped because, well yes, I love to work out but… the other 90% of the time, I love to lounge around in activewear. So I guess you could say I spend 100% of my days in that type of apparel.
Anyways. Fabletics. For those of you who haven't heard of it, it's Kate Hudson's activewear line that traditionally was all online, but now she has a storefront right here in Minnesota at the Mall of America (Bloomington)! It's on level one, near all the other athletic stores like Athleta and Lululemon.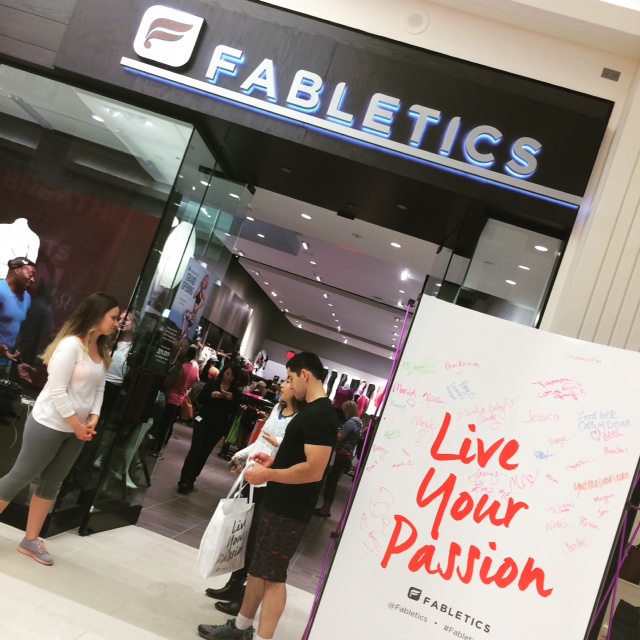 They had a really fun vibe going, they had a live DJ, a selfie station, and a yoga couple out front of the store doing crazy acrobatic-like yoga poses. Once I wrapped my head around that, I had to check out the outfit options inside, naturally.
They let me pick out an outfit of my choosing to take home, and I probably did about five circles around the store to decide what I actually wanted. It was so hard to choose, there was too much to pick from! Ultimately, I live in leggings, so I went with that. Once I picked out the leggings I wanted, an associate scanned the tag and it popped up with the other pieces that went with it. It made shopping for a cute outfit much easier.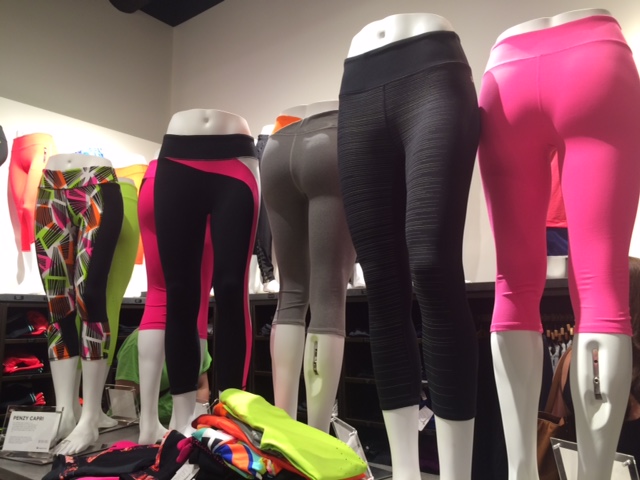 There was a close second though, they had an adorable dress with cross-back straps in the back that I was coveting. But ultimately, I knew that I wear leggings more than dresses and that kind of made the decision for me.
It seemed that I'm not alone in my obsession with leggings however, because they had lots and lots of leggings to choose from (which is what took me the longest to decide on). It hadn't crossed my mind before, but I didn't know that Fabletics had a men's section. That surprised me to see! But it seemed like they had a good variety of options for them too!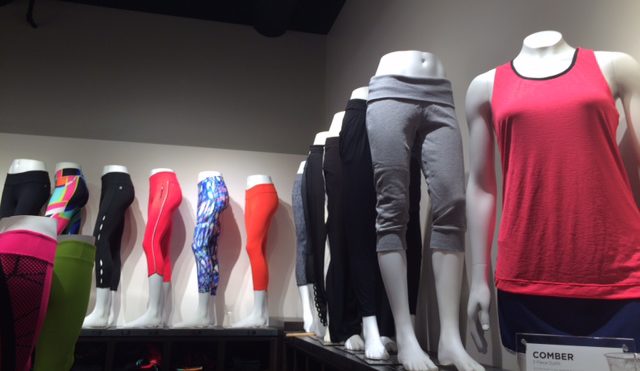 Ultimately, I chose to go a little crazy. These leggings (below) were bright, bold and totally something I wouldn't have picked out for myself but that's probably what makes them awesome. It came with the bra shown with them, along with a loose-fitting tank that crosses in the back. I think the top will be equally amazing for beach time this summer!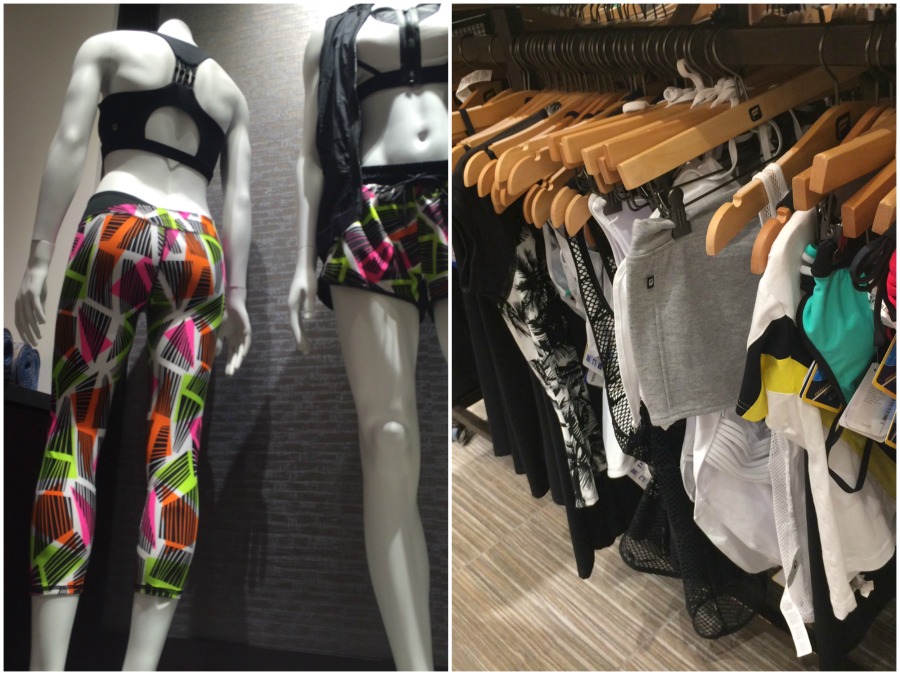 Thank you to Fabletics for having me in! It was so neat to check out the new store. And it gave me a great excuse to make it to the Mall of America as well 🙂
If you want to join Fabletics and get the member discount on the clothing, join now and get 50% off your first outfit! Worth it. I love the sports bra I got, it's my new favorite!!
Sarah

Don't miss a beat! Subscribe here for email updates and get a weekly roundup of my latest posts!