Fitness Answers From Propel & Gunnar Peterson: Celebrity Trainer
Last week, I got the chance to sit down and chat with celebrity trainer, Gunnar Peterson. Yes, that's right, he took time out of his busy Hollywood schedule to come here and visit Minneapolis on behalf of Propel (who is actually here in Minnesota for the whole month of August! More to come on that later). He answered some great questions that I had, and I think you guys will find his answers very helpful and super insightful as well. When it comes to fitness and health, Gunnar knows what he is doing!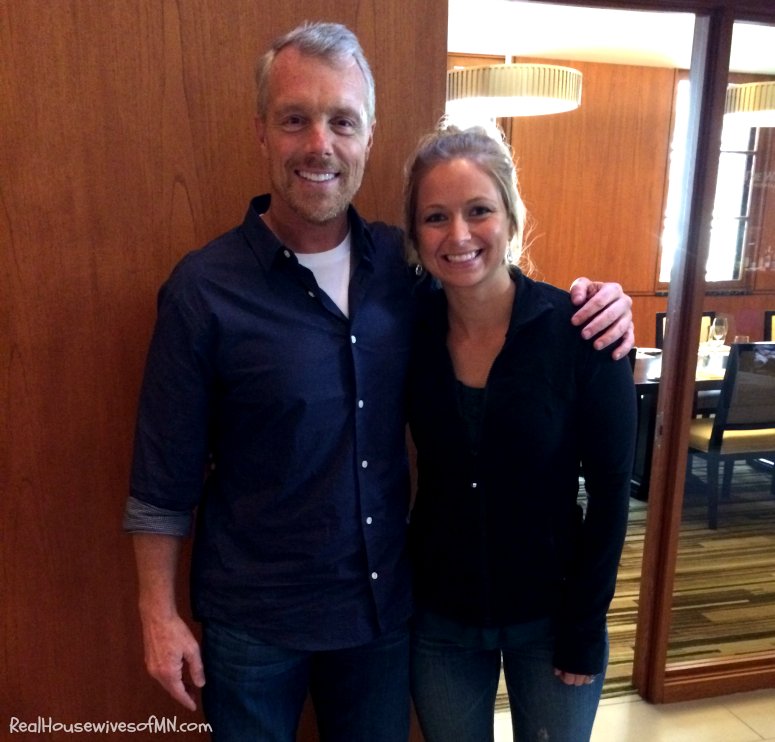 First off, to give him some credibility, you'll probably want to know who are some of Gunnar's celebrity clients. You'll be interested to hear that he's worked with:
Sofia Vergara
Kim Kardashian
Tom Brady
Jennifer Lopez
Angelina Jolie
Matthew McConaughey
And many more to say the least. Anyways, I'm not here to talk him up, just simply to let you know that he is good at what he does and is a great, reliable source for information about fitness and health.
Now, without any further waiting, here's what I learned from Gunnar!
Answers to Your Health and Fitness Questions
I asked Gunnar some of my most pressing questions. Here's a little Q&A:
Question: How can I get rid of cellulite?
– Answer: Cellulite is just fat cells stored in your legs. Gunnar recommends LPG entomology, or cell stimulation. If you don't want to spend a lot of money, you can also use a body massage roller to break it up a bit. Overall, diet is king. Cut out bad fats and focus on eating healthily.
Question: What kinds of supplements do you take?
– Answer: Gunnar regularly takes fish oil, chlorophyll, and a pre-workout mix to help energize and focus. He also regularly uses protein mix in his shakes, post-workout.
Question: How can I work on my abs without doing plain, old crunches?
– Answer: There are obviously a lot of ways to work your abs than crunches. Gunnar recommends any variation that incorporates your legs and your core together for a full range of motion. One way to do this might be to use a resistance band on the sides of your feet and do crunches on each side. Another option is any variation of planks.
Question: I want to get lean, but I don't want to get "bodybuilder" size. How can I achieve this?
– Answer: Train heavy, and go in sets of 8-12 reps. Keep calories the same when you start training and you won't get huge. The myth you hear people say is that if you train with big weights, you'll get big. This isn't true. Weight's don't make you big, food makes you big.

Question: I've been working hard, but I hit a plateau. What can I do to keep seeing results?
– Answer: Switch up your workouts. Try new exercises or even take up a new sport.
Question: How can I pick a great personal trainer?
– Answer: Watch the trainers at your gym, observe them. Do they show passion for what they are doing? Do they show patience? Do they have fun with their clients? You can learn a lot just by watching how they interact with the people they're working with. Then, once you've chosen a personal trainer, go workout with them for two weeks, then take two weeks off and work on your own, then go back. You'll get the biggest bang for your buck and you won't be wasting your time.
Question: When and what should I eat after a workout?
– Answer: You should have protein following a workout for recovery. Optimal time for eating after a workout is within 30-60 minutes afterward you finish your last rep.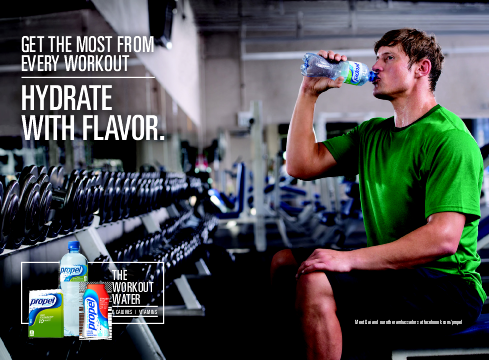 Words of Wisdom: Eating Habits
There are three ways that people go wrong with their eating habits. They are:
Quality
Quantity
Timing
When Gunnar asked me what I thought was my downfall with those, I told him Timing. My husband and I often get home at night from the gym and it's late, maybe 8:00pm? And that's when we finally have time to sit down and eat a meal. That's definitely too late, and of course by the time we're done eating, it's almost time for bed. Not good! I know. We're working to change this.
Gunnar Peterson and Propel
As I mentioned at the beginning of this post, Propel brought Gunnar Peterson to Minnesota as part of their "Work out with us, Minneapolis" campaign. If you haven't heard of it, they are running an exclusive contest where the grand prize winner gets to fly out to LA and train with Gunnar Peterson himself!! Can you imagine? I think that would be amazing!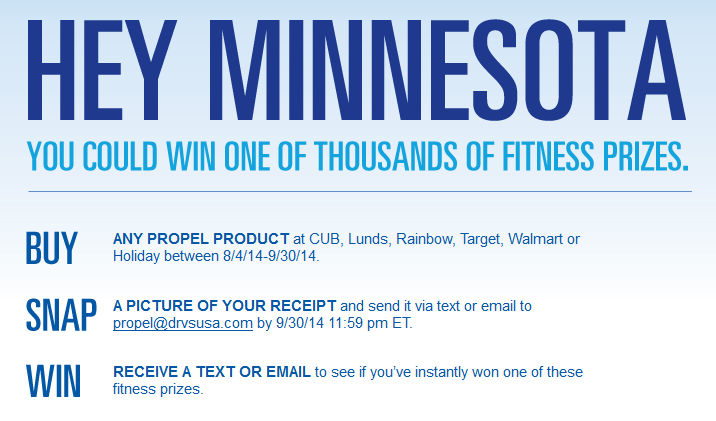 We got a chance to try a few flavors of Propel at the meet and greet and I absolutely looooove the Berry flavor! It tastes delicious, and it has zero calories! Perfect for hydration after a good workout, without drinking every calorie I just burned in my workout 😉 I loved it!
Stay tuned for more about Propel in Minnesota this month – I'm sure there will be plenty to share here!
Until next time,
Sarah