Trendy Winter Fashion Inspiration
Ah, I just love fashion. And right now, it's getting chilly and that means we get to wear my favorite look: layers! But beyond that, there are so many fun trends right now for winter apparel that you will love! Today, I've put together a couple looks that will hopefully spark some creativity in your wardrobe. So without any further waiting, here are the looks you'll adore this winter!
Winter Look #1
In this look, I wanted to feature this gorgeous pair of Tory Burch riding boots. They go with everything, comfy to casual and beyond. Pair them with a pair of skinny jeans and a long sweater to complete the look. And since it's winter, there's always room for a scarf.
Winter Look #2
In this set, I had to feature one of the many ways to wear a cardigan this winter. Dress it up, or dress it down, there's many ways to make it work!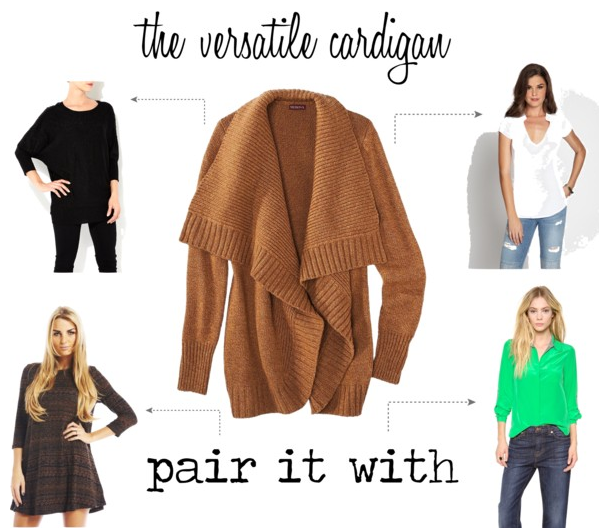 There are so many ways to wear a cardigan, it's kind of the go-to piece of fashion in the winter. So don't be afraid to find a couple of new colors, patterns or styles this winter and be creative with how you wear them. If you're looking for more inspiration, Pinterest is sure to have tons of ideas as well.
Until next time 🙂
Hearts,
Sarah

Don't miss a beat! Subscribe here for email updates and get a weekly roundup of my latest posts!