Traveling Italy: Days 5 and 6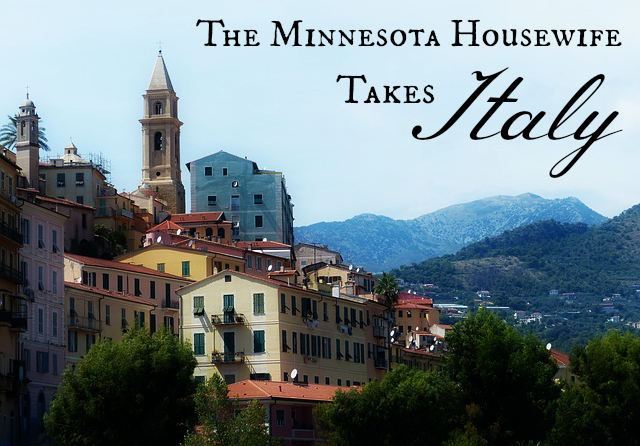 Well the trip has come to an end and I can't believe how fast it went. Here are the highlights from our final days in Italy!
Day 5
This day we only had a half day to shop but with all the stores along the strip, we were more than fine. There was no shortage of places to stop!
Shopping
I think at this time, you're probably curious about what they are wearing in Milan, the fashion capital of the world. Well there were a lot of thick leggings with long tops and tall boots, along with skinny jeans and tall boots. Tops were with layers and fun but chic and elegant patterns. I noticed one trend was a sort of combat boot which I've kind of seen at home in the states, but they were more prevalent here. I'm honestly not a fan of combat boots but to each their own, right? We got my sister a pair of black combat boots with studs and a sort of a shine. They were cute for her, it goes with a certain type of style that I don't rock well 😉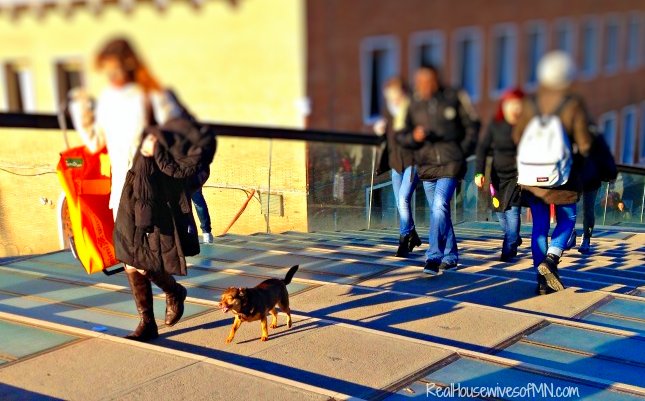 One thing I noticed there was that they ALWAYS wore their hair down and typically straight. I usually wear my hair one of two ways; up in a ponytail/bun or wavy/curly… so I definitely stuck out, not that they had any problem telling that I was an American, but that just sealed the deal I think.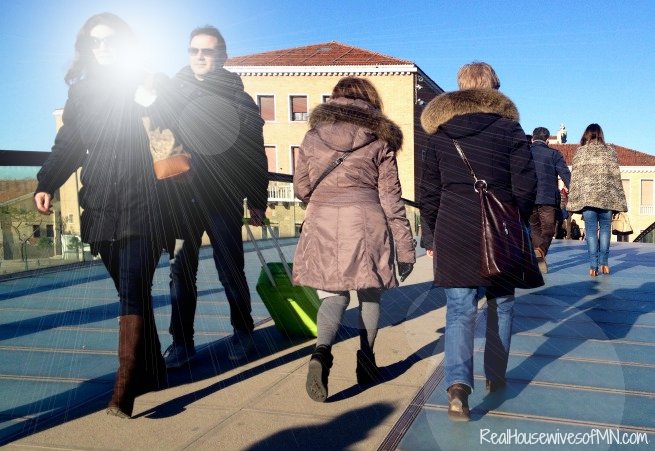 Another fashion that I loved to see there (because I'm loving this at home already, just waiting for the pieces to finally be available?!) is the long, bulky sweaters. They are my absolute favorite and I got a few to bring home. You cannot find these too many places back home so I was glad to find them. Truly, I'm waiting for more long shirts to be available around the states, I don't know why they aren't already, but this was the best part of shopping in Milan, they actually had them there; tanks, tops, sweaters, etc.
Here are a few of the shots I got of different outfits. I really didn't get too many but you can kind of get a general idea: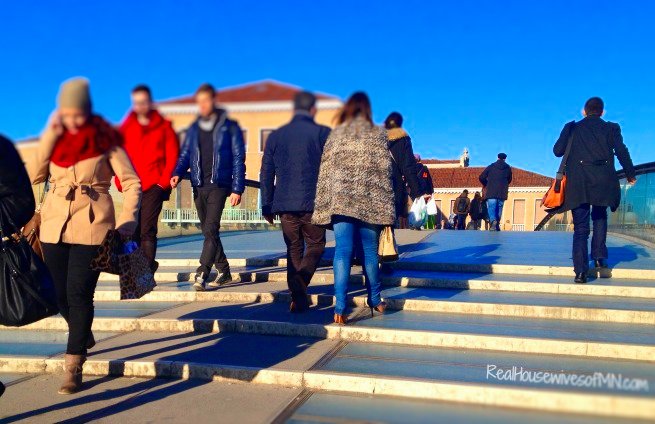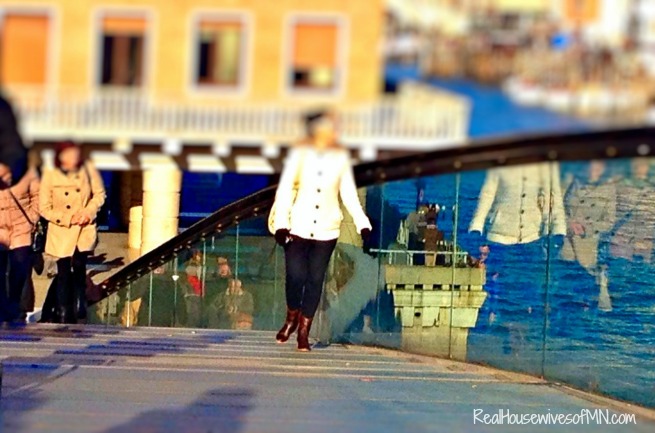 Lots of shopping that day, but I'm not complaining one bit. It was amazing.
Day 6
Our last day in the city, we wrapped up whatever loose ends we had left that we still wanted to do. This included, yes, more shopping, mostly for gifts for loved ones at home. When in doubt, great souvenirs from Italy include scarves (both for men and women), silk ties and hats (for men), shoes and handbags (for women), and/or Italian wine or Limoncello. You really can't go wrong, because the things you find there are fabulous.
We found a makeup store this day named Kiko and it was a absolute hit!! It was MAC quality items but for much less. I bought a mascara here along with a blue/green eye pencil, I love both of them already – and it only cost me 5,00 euro total. I actually like their eye pencil more than the MAC eye pencil I bought a couple days before. My mom bought a primer, a foundation and a set of eye pencils from there as well and they all work really well too! I am wishing now that I would have gotten more from there!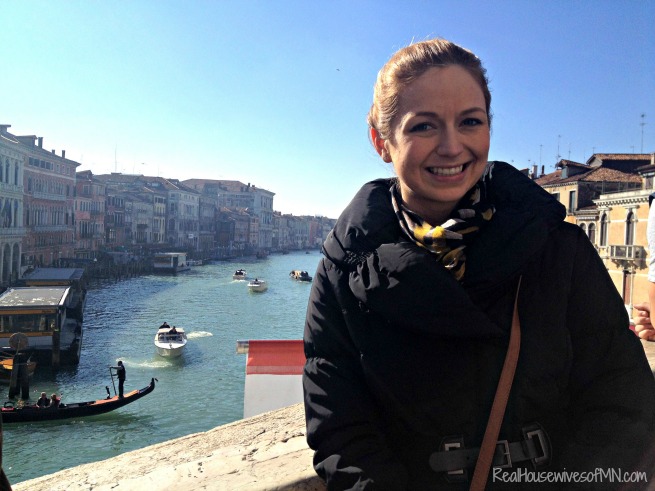 Trip Highlights
The vacation as a whole was amazing. It was such a great experience and I'm so glad that I had the chance to go!! Here are some key takeaways from the vacation to Italy:
Learning basic Italian phrases was helpful! Many Italians speak some English but many do not. With a little Italian and some gestures, you can usually communicate pretty well.
Bring good and comfy headphones. Eight and a half hours is a long time (one way) to wear uncomfortable headphones, especially if you end up sleeping with them on too!
Bring an extra set of clothes and essentials in your carry-on. This is probably a given but it really stinks to be stuck in a foreign country without any of your daily essentials from home.
Italians are so hospitable and friendly if you take the time to be polite and friendly to them! In the last days of our trip, we met several locals that went above and beyond to make us feel welcome in Italy and this made such a huge difference in our trip.
The shopping was stellar and incomparable! Leave room in your suitcase for bringing home a few new items.
I also have to share a few more photos that I took throughout the trip. The whole setting was too beautiful to not take pictures so they may seem random but I think they are worth sharing! Here is one last one of me on our last day in Milan: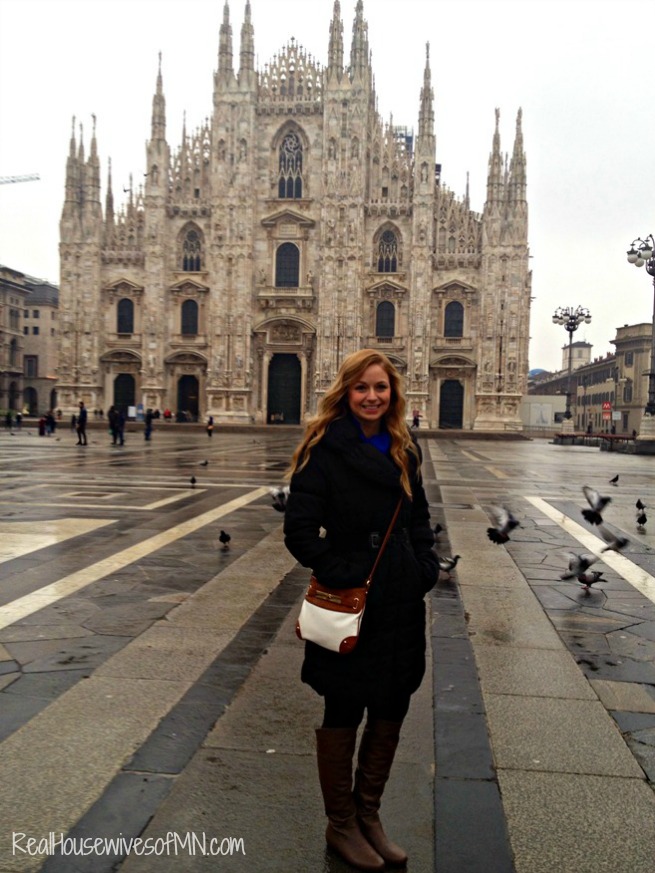 Well that's all for now! Thanks for keeping up with me and my travels overseas. It was an absolute blast!
Until next time,
Sarah

Don't miss a beat! Subscribe here for email updates and get a weekly roundup of my latest posts!