Kushyfoot's New 2014 Spring Legwear Line
Disclosure: I was provided samples for this review and post. All opinions are 100% my own.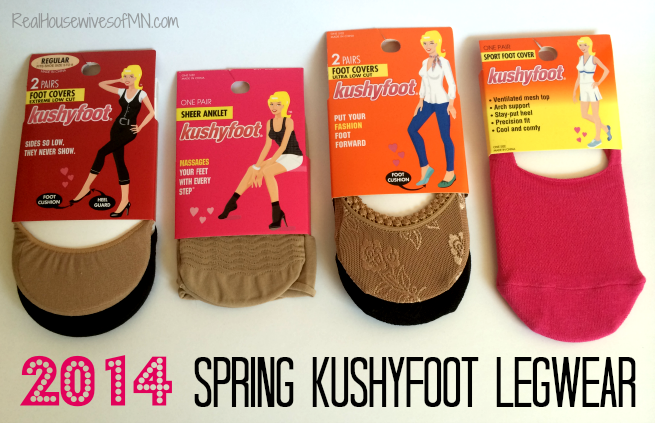 I absolutely love shoes. It doesn't matter if they're flats, pumps, boots, slip-ons or sneakers! As long as they're cute, I'll take 'em. When I recently heard about Kushyfoot's new Spring legwear lineup, I had to get in on the fun and check out these adorable socks and see how they would fit in with my spring shoe collection! I think you will be pleasantly surprised at what I'm going to show you… Ready?
First, let me give you a little background on the new designs. Mitchell Brown, president of Kushyfoot, introduces the line with this, "We've taken what we've learned by keeping our finger continually on the market's pulse. Combine that with Kushyfoot's unmatched comfort features, we have what it takes to deliver our most exciting women's assortment yet!" And I agree, this is definitely a line to get excited about!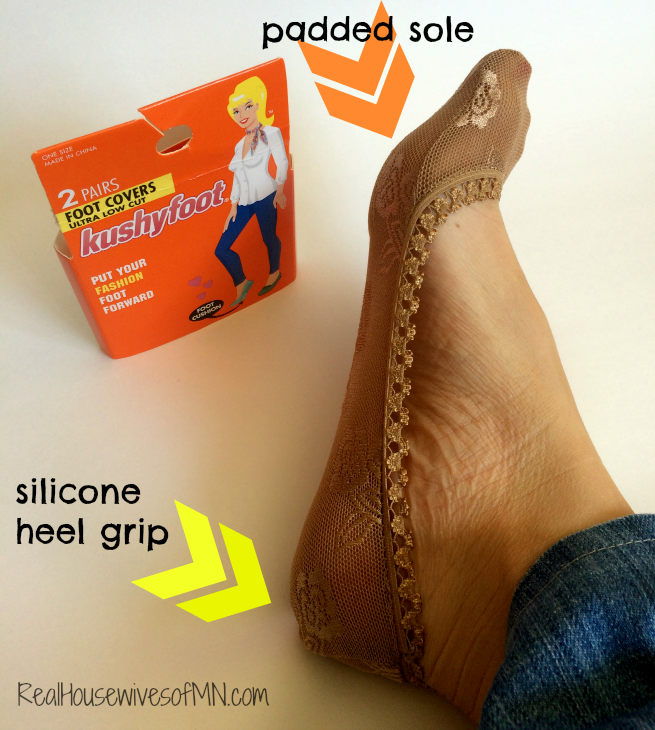 1) Lace Ultra Low Cut Foot Covers
I had to mention these first because they were one of my favorites from the collection. They are adorable to wear with pumps or flats, as the lace peeks out and can dress up any shoe. Not only that, but it adds to the comfort of your footwear as well. The heels of these foot covers have silicone grip points that keep the sock on, and it also helps add some padding between the heel and your foot to minimize that sore, red, painful blister effect too. It's amazing!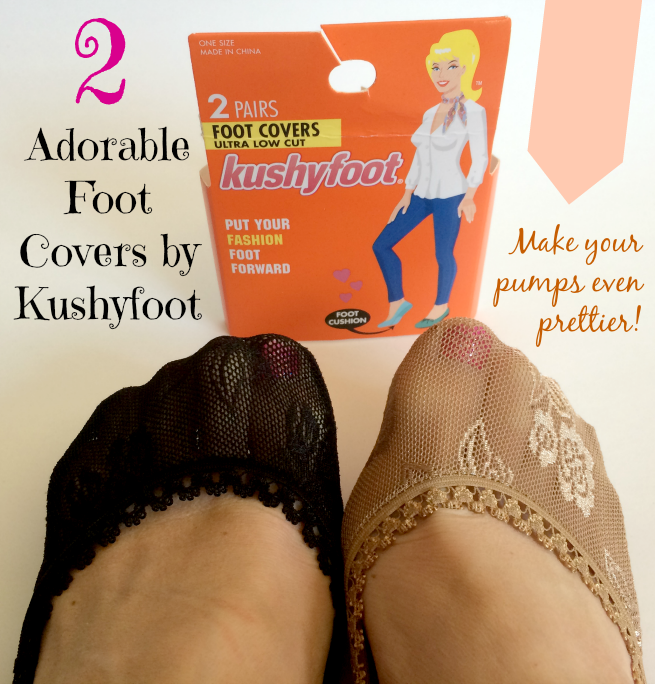 2) Sport Foot Covers
These socks are so cute, they look modern and fashionable but they are also practical. I wore them to the gym today to test out the 'sportiness' of them and I was really impressed. They did not move, and they were the perfect size to do the job of wearing socks, but not show the world that I was wearing pink socks (because don't we all just want to wear hot pink socks sometimes?!) They received my seal of athletic sock supreme. I should also mention these sport cotton style foot covers have a ventilated mesh top, arch support, and the "stay-put" heel no matter how intense your workout!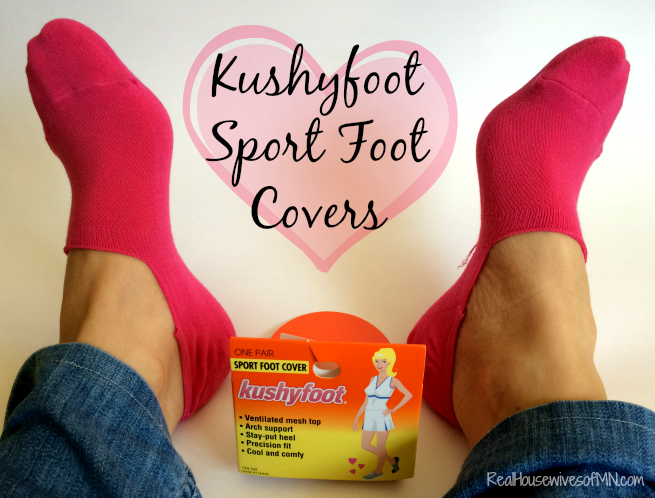 3) Sheer Anklets
These dressy little guys are not only super comfortable, but they also have little mini ridges on the bottom to massage your feet as you walk! Beyond that, they are perfect for boots or dress shoes if you're wearing pants. They come up above your ankle to give you some cushion between you and your boot. They also come up far enough that if you are wearing dress pants, it looks like you have knee-high stockings on or something, but you don't!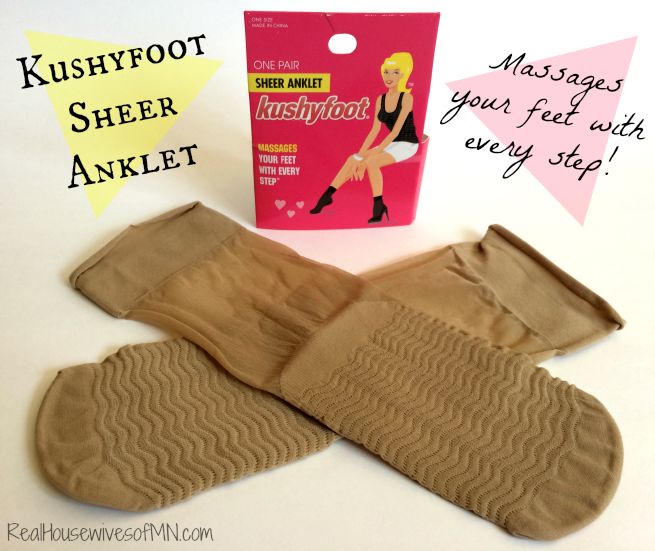 4) Extreme Low Cut Foot Covers
I really liked these foot covers, as they are really comfortable and no one would ever even guess you are wearing them. I wore them with flats that have a really low cut and you still can't see the socks. But more than that, it made wearing my flats much more comfortable by giving me some padding between my heel and the shoe, along with some padding between my toe and the shoe. And, the ball of your foot also will have a little cushion with these foot covers – adding to the comfort level.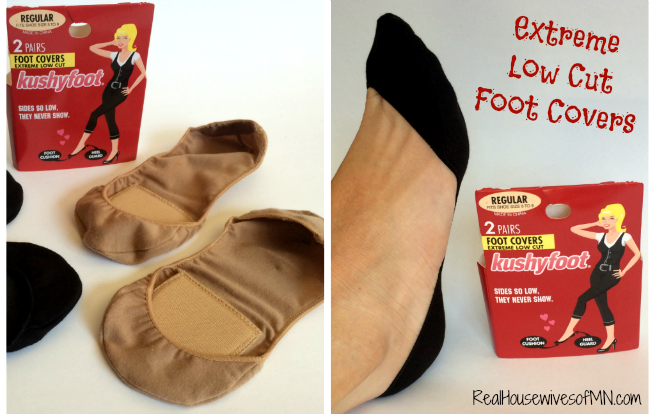 However, these aren't the only styles in their spring line, there are over 20 styles in their super hot foot cover category, where you will find legwear for every shoe type!
Foot covers typically retail for $3.99 for a one pair pack, and $7.99 for the 2 pair packs. However, the sport foot covers retail for $4.49 per pair.
You can find these foot covers at over 10,000 stores nationwide and online, including Kushyfoot.com and Amazon. They're available in a variety of sizes and colors, so be sure to check them out to step up your fashion this spring!
Hearts,
Sarah

Don't miss a beat! Subscribe here for email updates and get a weekly roundup of my latest posts!