Fun Summer Fashion Trends 2013
I just love summer for fashion, you can really do no wrong. (Well you can, but most people don't wear Uggs in the summer…) Anyways, I wanted to share some fun summer fashion trends and style ideas with you to inspire some new looks.
First, here are what I'm loving about what's hot this summer:
1 – Bodycon Dresses & Skirts
2 – Florals
3 – Pastels (mint green, pale yellow, salmon)
4 – Studded
5 – Hi Lo Tops & Dresses
And now for the fun part, here are some looks inspired by the above trends!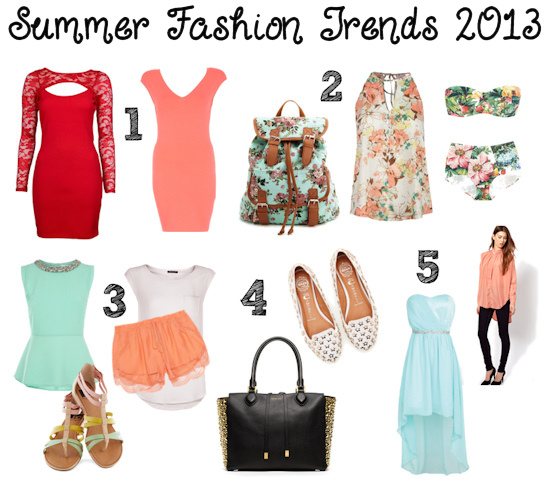 Which is your favorite summer trend? My personal favorite is the florals and pastels. As for the bodycon dresses, well they take a certain figure that I'm still working on 😉
Hearts,
Sarah