Aerie Bra Fitting Guide Makes Online Shopping Easier!
I participated in this campaign on behalf of Quality Blue. This is a sponsored post however all opinions are 100% my own.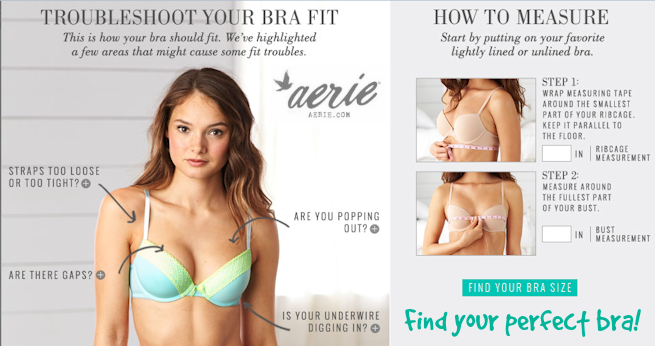 I love shopping. I really do. But sometimes, I just don't feel like going to the mall and trying on a ton of different things. So when I tried out Aerie's online bra fitting guide, I was elated that I didn't have to go bra shopping for hours trying on different styles, sizes and colors! Yuck.
Aerie's Online Bra Fitting Guide
Okay, it's this easy. Aerie has tons of different bra styles and colors on their website that you can browse at the click of a mouse. Most of us usually have something in mind that we are looking for, so filter through their options fast and easy to find exactly what you want. Once you've found a bra that you like, finding your size is a breeze!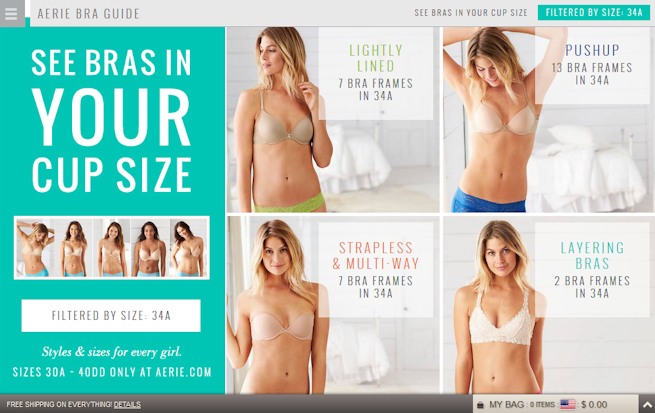 All you need is a ribcage measurement, and your bust measurement (don't worry, they'll cover it more in depth on their website and help you figure out how to measure best). Then they help you use your measurements to find the perfect size for you!
When I was shopping their site, I wanted to find a good one so I went for the Drew Pushup Bra. What I loved about it was that the straps allow for you to make it a halter, a strapless, or a razor back! Beyond that, it also adds two cup sizes – for those of you keeping track at home! 🙂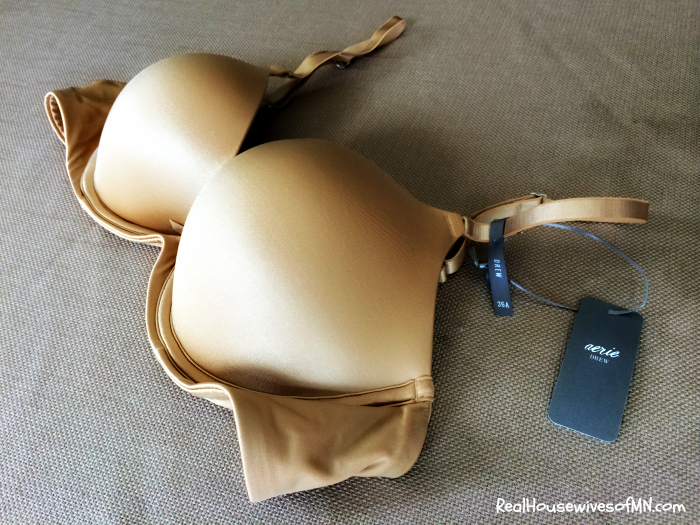 I also wanted to see how it would size me for a sports bra because I usually buy a Small and mine always seem to rub on my under-arms. It told me to buy a size Medium – I figured I had nothing to lose, I could always just return it in-store if it didn't fit, so I gave it a try!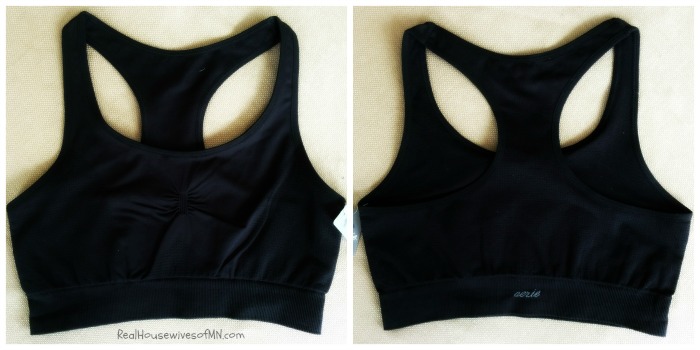 When my order came in, I was super impressed! Not only with how fast the shipping was, but how high the quality of these items were. The bras were very nice, and I felt like I should have paid so much more for them! Don't get me wrong though, I was happy with a great deal. hehe 🙂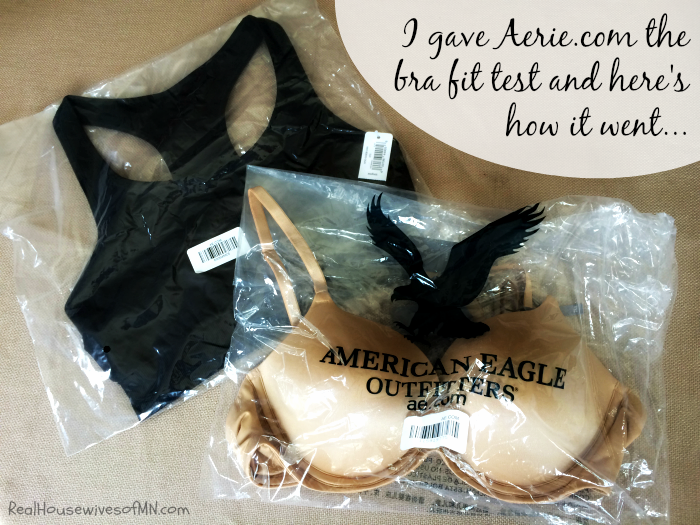 Then after trying both of them on, I was even more impressed! I loved them both, and then I had a new bra for two completely different occasions. Not only that, but I was able to score them both for under $50 including shipping! That's an awesome deal, especially when you see how nice they are.
What I really loved about their website, while I was ordering my items, was that they feature untouched model images to display their products. So I can actually see how it will look on ME and not a 6'5″ tall, 100 pound model. I mean, everything looks good on them, of course my bras would too. Aerie's models are gorgeous too – but they're also real, and "un-Photoshopped"…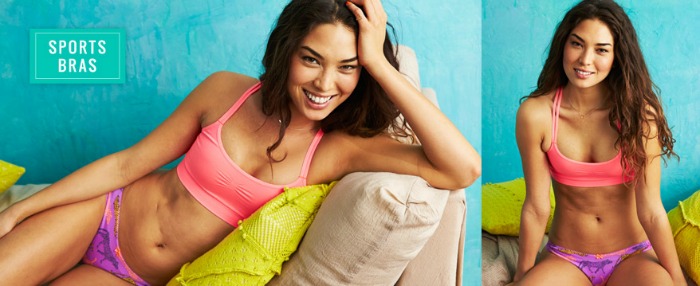 I'm loving Aerie's approach to bra shopping online, and I was super happy with my two items that I picked out! I've been wearing them like crazy 🙂 It's also good to know that I've got so many options the next time that I need to purchase a new bra… am I right?!
What do you guys find is the hardest part about bra shopping? Leave a comment, I'd love to hear others' input on the matter!!
Until next time,
Sarah


Don't miss a beat! Subscribe here for email updates and get a weekly roundup of my latest posts!