10 Affordable Spring Shoes to Sass Up Your Wardrobe
I'm obsessed with shoes. I'd say addicted but that implies that it's a problem and I see no problem with loving shoes. With spring knocking on winter's ugly door, I've been browsing spring shoes that would add some flair to any regular outfit. Isn't that the best part of spring? That you can finally wear all those fun colors that would be too bold for winter?
So without further hesitation, here are my top ten spring shoe picks!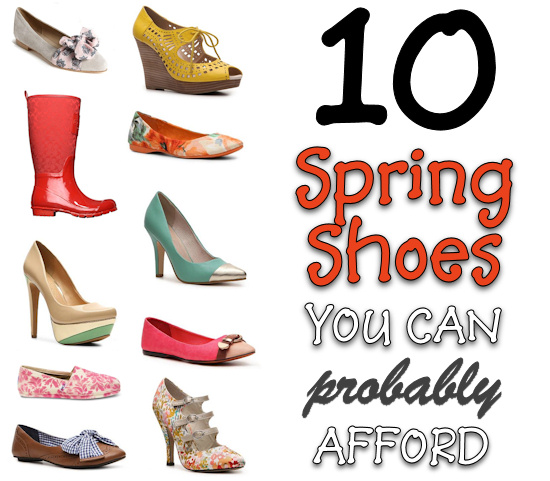 10. Restricted Just Dance Pump – These pumps scream 'warm weather!' with a bit of fashion flair. I'm predicting the gold toe is going to be popular this year on women's shoes. Plus, I can't resist this mint color! ($49.95 at DSW)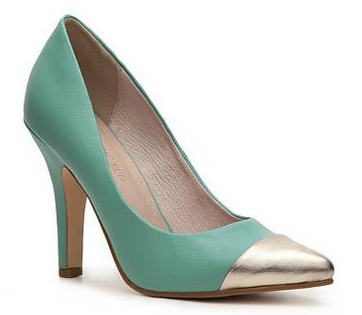 9. Rocket Dog Chamay Floral Flat – Got love for florals? Who doesn't in the spring! That's what makes these adorable flats so swoon-worthy. ($36.95 at DSW)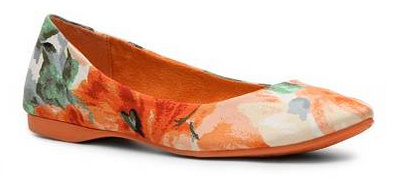 8. Mojo Moxy Cammy Pump – Could this floral print get any cuter on a pump? I love that the floral is toned down with the beige straps and buckle. ($64.95 at DSW)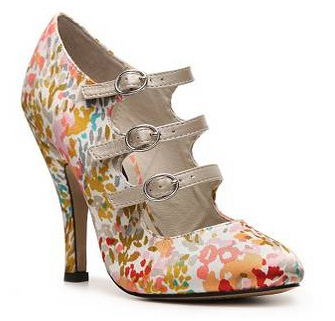 7. GC Shoes Karin Flat – Color block much? These are the epitame of spring this year. Color blocking, two tone toe, and even a spritz of gold and brown to make it all work together. ($39.95 at DSW)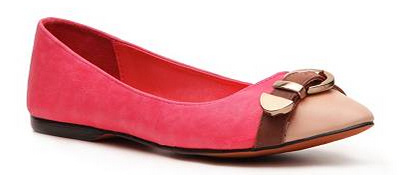 6. Restricted Mindy Wedge Pump – The flair of yellow is enough to pop, and wedges are always super easy to walk in. ($54.95 at DSW)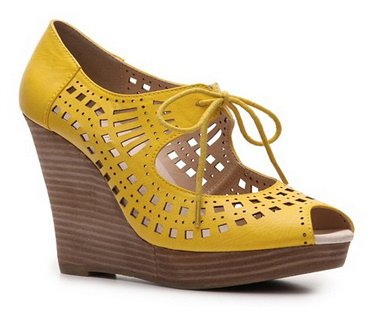 5. Jessica Simpson Reijo Patent Pump – As expected with Jessica Simpson pumps, these are adorable and have a perfect heel. The platform with the mint green is what won me over on these. It's enough to be different, but nothing too bold or extreme. ($74.95 at DSW)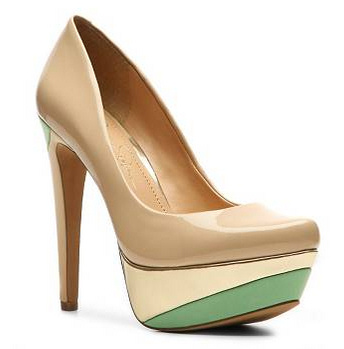 4. Coach Pearl Rainboot – Spring means rain, am I right? So the question is, are you equipped for all that water and such? You could be, with these bright Coach rainboots. You're welcome. ($89.99 at Macy's)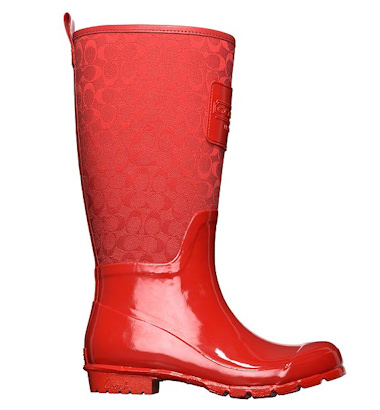 3. Hego's Bow Flat – The bow totally won me over on these. They're so cozy-looking, but that pattern and that bow… *sigh!* ($119.95 at Nordstrom)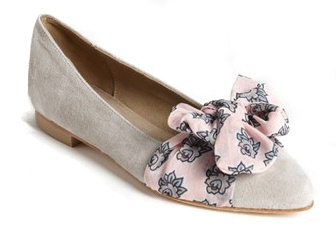 2. TOMS Gabriel Lacktman Women's Light Red Damask Stencil – Yes, I know, I love TOMS too. They're the most comfortable pair of shoes I have owned. And these include some of my favorite things; pink and floral. I rest my case. ($68.00 at Toms.com)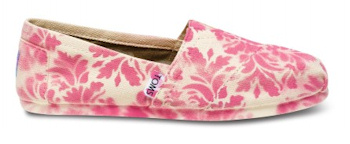 1. Crown Vintage Chelsea Flat – I absolutely adore, love and need these comfy chic loafers. They're the perfect mix of casual yet dressy and they take my number one spot on this list! ($44.95 at DSW)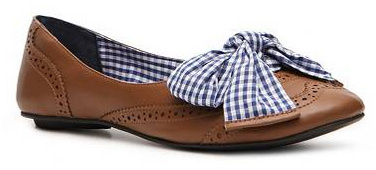 Which shoe is your favorite? Leave it in the comments!!
Hearts,
Sarah

Don't miss a beat! Subscribe here for email updates and get a weekly roundup of my latest posts!