Wooden Puzzle Toys Your Kids Should Have in the Playroom
This is a sponsored guest post.
We always see kids playing with their tablets and smartphones all day, it has come to a point where parents take away their devices as a form of disciplining them. Kids are becoming more reliant on technology that they have forgotten what it feels like to play with other kids or have toys they can hold and touch.
This is probably the reason why parents have become conscious about what kinds of toys they let their kids use while they are still young. Smartphones and tablets will have to be side-lined for a couple years because their formative age is for educational toys only. We surround them with children's books, toy instruments and all the other educational toys and materials we can think of. We also buy technology-based puzzle games and science kits for them to experience what electronics can offer without the addictiveness that comes with smartphones and apps. But do you know, wooden puzzles seem to be the last option?
Wooden toys, whether you bought them in an Australian shop like KidStuff, or on a website online are some of the best tools for learning. It has been proven to improve motor skills, enhance kids' mental capabilities, and reinforce basic concepts like numbers and letters. Do not put wooden toys on the back burner now, because we have listed some of the best wooden toy puzzles you can get your kids that are perfect for them formative years.
1. Rolimate's Wooden Educational Preschool Geometric Sorter
This is pretty much a multipurpose toy since it is not just a shape sorter, it is a color sorter too. The Wooden Educational Preschool Geometric Sorter comes with four different shapes in 4 different colors. In addition to that, it can also be used as building blocks. Each of the shapes has 1 to 4 holes on them so kids can stack them on the rack. This toy is a great way for them to improve their problem-solving skills and explore their creativity.
2. Hape's Alphabet Wooden Stand Up Puzzle
Together with basic shapes, one of the first things we teach our kids is the alphabet. With the Alphabet Wooden Stand Up Puzzle, not only will you be able to help them memorize the alphabet, but you can also teach them how to spell simple words. In fact, one activity you can pair with the puzzle is reading. When you read with your kids, make sure to point at the words so they can get familiar with them. Highlight important words they can learn, and with the help of the puzzle, spell it in front of them. This will help add words to their vocabulary and improve their communication skills greatly.
Here is a tip: the book that you read with them with the highlighted words? Keep reading that to them until they can read it by themselves, then move on to a more levelled up book with harder words.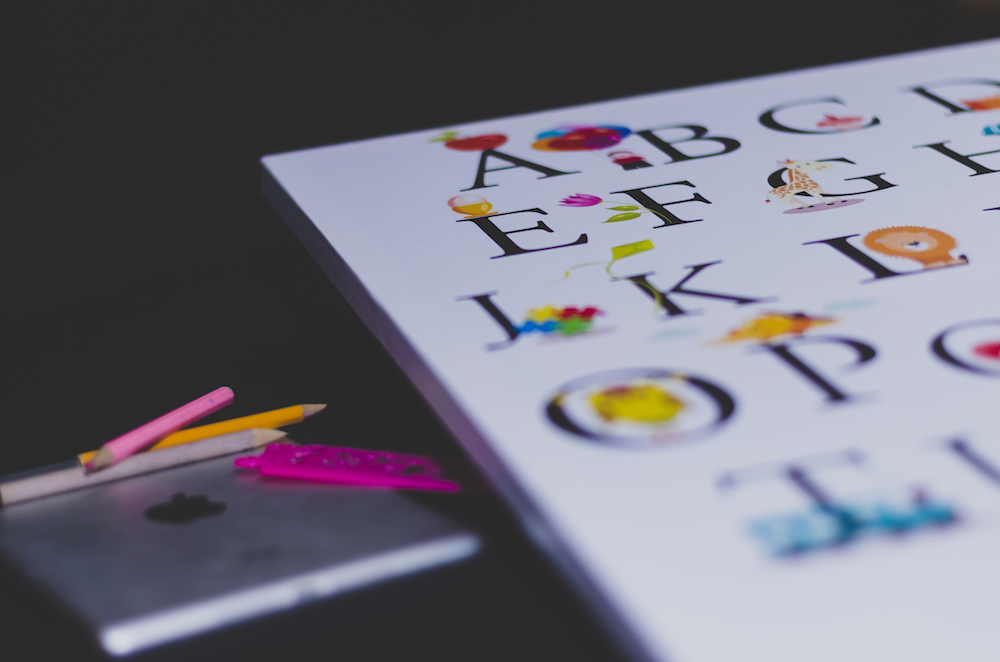 3. BeginAgain's Animal Parade A-Z Puzzle
And we all know that kids love their animals. If you give them cardboard cut-outs of animals right now of all the species they can find under the ocean or in the jungle, they can probably recite them all from memory after a couple of days. The Animal Parade A-Z Puzzle will make learning animals extra fun. The kids can stack images of animals in a pile and be able to create their own colorful animal pattern. The animals are printed on bold letters of the letter their name starts with; it will be easier to teach them what each animal is called and how it is spelt.
We all have to remember that tablets and smartphones are not the bad guys here. We just need to kids to more diverse playing tools, especially ones that they can learn from. Check out these wooden puzzles and do fun activities with them to make learning fun.