The List of EPIC Podcasts for Women
If you've never heard of podcasts (or if you have, but never actually listen to them) then you're welcome in advance for this post. Podcasts are one of my favorite things in life, they're interesting, useful and entertaining. I turn one on anytime that I am going on a drive to a destination 15+ minutes away because it gives me time to listen and take them in.
So what's a podcast? It's a lot like short audiobooks. You can pick through thousands of topics that interest you and listen to them while you're working, getting ready in the morning, on the way to/from work, or even before bed (that's what I used to do when I first discovered them). It's kind of like watching a show you love, except watching with your mind.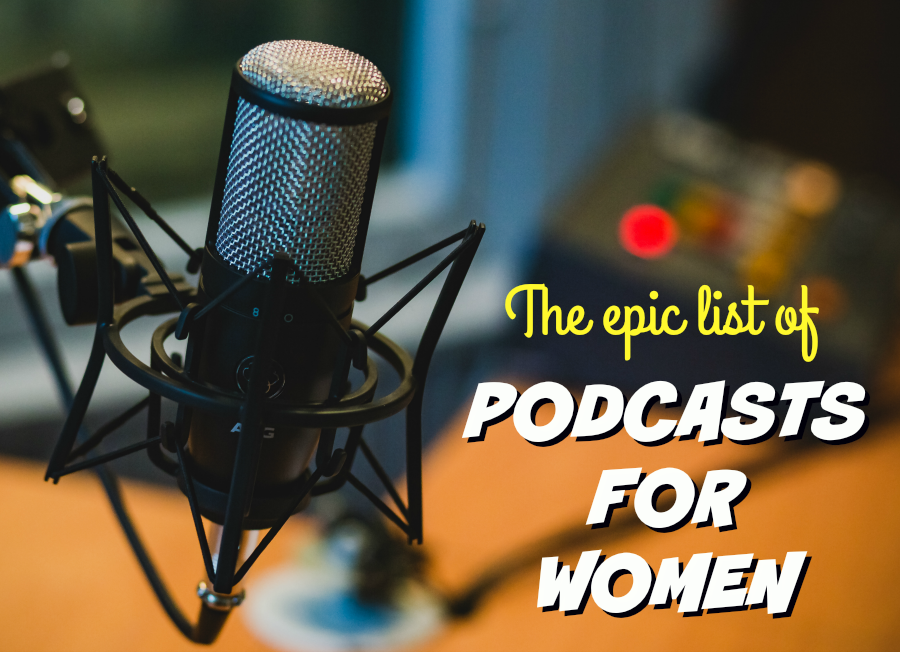 All of that being said, I've been listening to podcasts for about 10 years now and I've come across some really great ones. To better suit your interests, I've broken them down by category for you!
Business
EOFire (Entrepreneur on Fire) with John Lee Dumas
Online Marketing Made Easy with Amy Porterfield
Blogging Your Passion
The Smart Passive Income Podcast
Self-Improvement
Charlene Show | Motivation | Leadership
The Life Coach School Podcast with Brooke Castillo
The Overwhelmed Brain
Happier with Gretchen Rubin
Your Move with Andy Stanley Podcast
Parenting
ParentCast: New Parents | New Babies | New Adventures
Adventures in Imperfect Living
PediaCast
Totally Mommy
Super Mamas
Relationships
Mastering Marriage
Marriage to the Max
Totally Married
Lifestyle/News/Interesting
Sleep With Me: Help Falling Asleep
The Memory Palace
Modern Love
Office Hours with CollegeFashionista
Beauty Inside Out
Which podcasts do you subscribe to? Leave them in the comments below to share with the group! 🙂
Sarah

Don't miss a beat! Subscribe here for email updates and get a weekly roundup of my latest posts!