Prepping for Vaca: Mom Style
We're finally getting ready to take our first family vacation – and our first vaca together since our honeymoon (5 years later, kind of sad, I know) and we're taking a nice long drive to Southern Florida – I'm beyond pumped for a number of reasons.
To get away from the everyday and just relax.
To feel the warm sun on my face and sand between my toes.
For little miss A to experience the beach and everything else there.
We're spending two nights in Ft. Lauderdale, and two nights in Palm Beach so it'll be a nice variety of scenery. We will see how the drive goes, 20-something hours in the car with an 11-month old should be an adventure in itself… *blank stare*
Packing
So getting ready for our vacation has been obviously a different task than when it was just hubby and I. Now we have to pack the portable crib, a stroller, diapers, formula, and a million other things. So as long as I can fit all my clothes into a small makeup bag, we should be fine.
Some things I read are must-haves for traveling with baby:
Baby carrier
Compact but reliable stroller
A few new, interesting toys for along the way
A pack'n'play or if you're using a hotel crib, bring your normal bedding
Extra onesies (bonus if you can get them really cheap and just throw them away in case of blow-out)
iPad for movies or app games if they're old enough
Small thing of laundry detergent, in hopes there are facilities somewhere along the way
Plenty of anti-bacterial wipes
And then a couple things you don't need to pack but otherwise would:
A whole lot of formula and diapers. Apparently Diapers.com ships them to wherever you want them to be, and quickly too. So instead of hauling a ton of extra diapers and formula with you on your trip – send it to your hotel. I may attempt this, I haven't decided yet, but it does make sense!
A bunch of toys. Let's be honest, they won't even play with half of them and it's just clutter for the trip.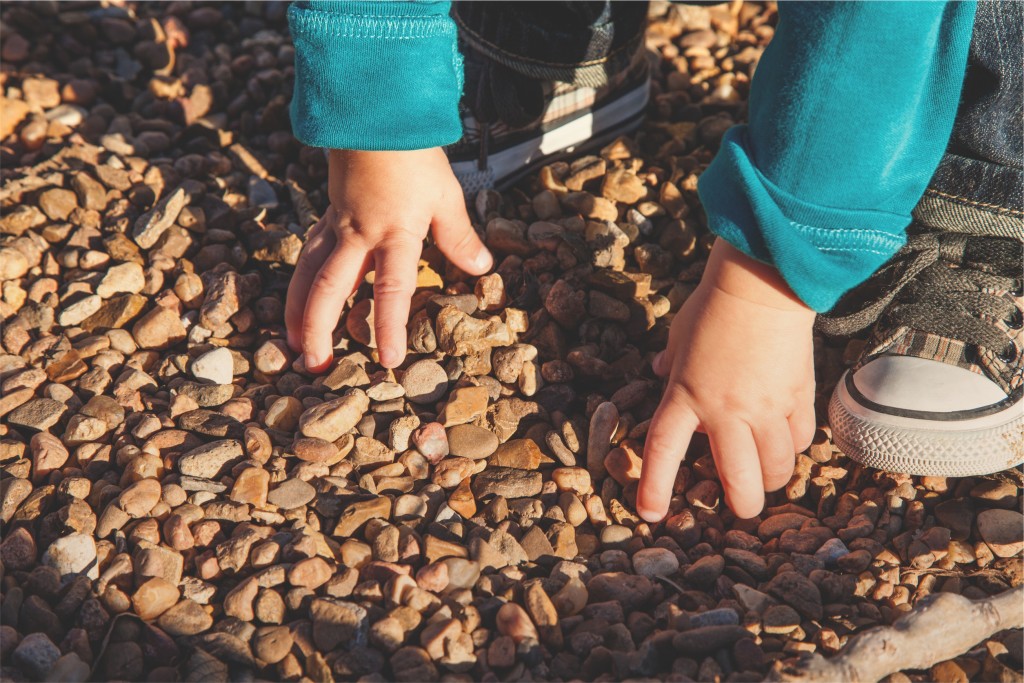 Itinerary
Hubby wants to pound out the hours driving to get there asap but I think he will soon realize that we can plan all we want – but miss A is going to have her own agenda and I'm thinking that's going to be the kicker for anything we end up doing on this little vacation of ours. Like, everything.
But I have read if we try to travel while she normally sleeps, that's our best chance of covering ground. Namely at night I'm thinking. Which could be rough but we will see how that goes. Otherwise going from Minnesota to Florida, we're going to hit a lot of other states with plenty to do. I want to try and visit any natural sites along the way to make the most of stretch stops.
Accommodations
I'm so excited to be able to stay at two different hotels on the ocean while we're down there. Our first stop will be the Fort Lauderdale Marriott Pompano and then the Palm Beach Marriott Singer Island. They are both right on the ocean and have pools (miss A will be in heaven!), plus on-site restaurants because I have a feeling by the end of the day, we're going to be just beat.
In any case, I couldn't be more excited. The last traveling I did was to Italy (which, Italy was ahhh-mazing, and I want to go back someday) but that was with family and not hubby/child so this will be a first for us! Plus, with this winter/spring, I just want some vitamin D – #amiright?
Don't worry, I'll post along the way! 🙂
Hearts,
Sarah