Places to Volunteer in Minnesota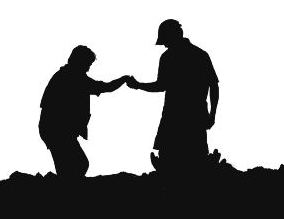 'Tis the season to give back. No matter how you decide to do that, it's a wonderful notion not only this time of year but all year long. For some reason though, people tend to be more charitable around the holidays. Anyways, if you want to get your family together and give back to the community this year, here are some volunteer opportunities you can find in the Twin Cities.
This is one place where I've volunteering countless times. The nice thing here is you can sign up for group events and bring the whole family. It's suitable for kids ages 5 and up.
2. Love In[deed]
This is a great way to volunteer when you have a busy schedule and can't plan something ahead of time. Here you can just show up and serve! Great for families with kids of all ages.
This is an opportunity between December 15-20 where you can wrap gifts for children staying at the PSP (People Serving People). Ages 12 and up.
4. Serve a Meal at the Salvation Army
Give back by providing a warm meal to those less fortunate. There's plenty of opportunity to serve a meal, be a bell ringer, distribute coats and more.
Donate food, gifts, clothing, gift cards, bus passes and more to families in need. Find out all the details and help out the members of your community.
6. Prism Volunteer
Donate your time and your specialties to a good cause. Know cars? There's a spot for that. Are you a photographer? There's a spot for that. Computer wiz? You bet, there's a spot for that. There's also room for help at the food shelf, clothes closet, office and more.
Can't Give Time? Give Back
Even if you can't find the time to get everyone together and volunteer at one of these fabulous places, there's still the opportunity to go grocery shopping and stock up the shelves at a food shelf. Even setting up a neighborhood hat, mitten and coat drive could make a big difference in any child's life. Be creative, do some research, and see what you have to offer. There's sure to be someone who could benefit from your selflessness.
Happy early holidays.
Hearts,
Sarah
PS – Want more specific ideas? Check out this 2012 Holiday Guide for Volunteering by HandsOn Twin Cities.