Pinwheel Play: New Indoor Play Space for Minnesota Tots
Last week, little miss and I ventured out to Chanhassen to check out a new indoor play area that absolutely rocked our world!! It is seriously the coolest place we've been in a long time. It's called Pinwheel Play and it is everything that a child (0-6 years old) could dream of.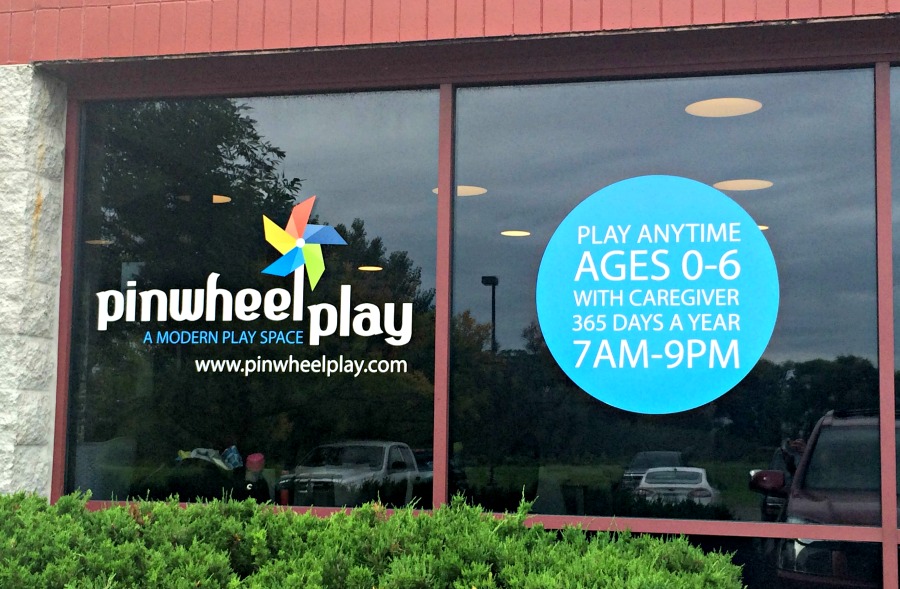 So the concept of Pinwheel Play is a lot like that of a 24 hour gym. You can drop in at any time (well, mostly anytime, they're open from 7:00AM to 9:00PM) for as long as you want. You're free to play at your own pace and explore every nook and cranny!
The Rules
It works out well as long as everyone does their part to obey the rules, such as:
Pick up after yourself.
No nuts in the facility (they're allergy-friendly).
Everyone must wear socks, no shoes in the play areas.
Otherwise the kids are free to just enjoy themselves!
Montessori Styled
What I really loved about the facility was that it was extremely Montessori-friendly! This was super impressive to me, because it's a great way for kids to learn and also because Montessori play/learning items are not cheap. But they are amazing, and hard to find!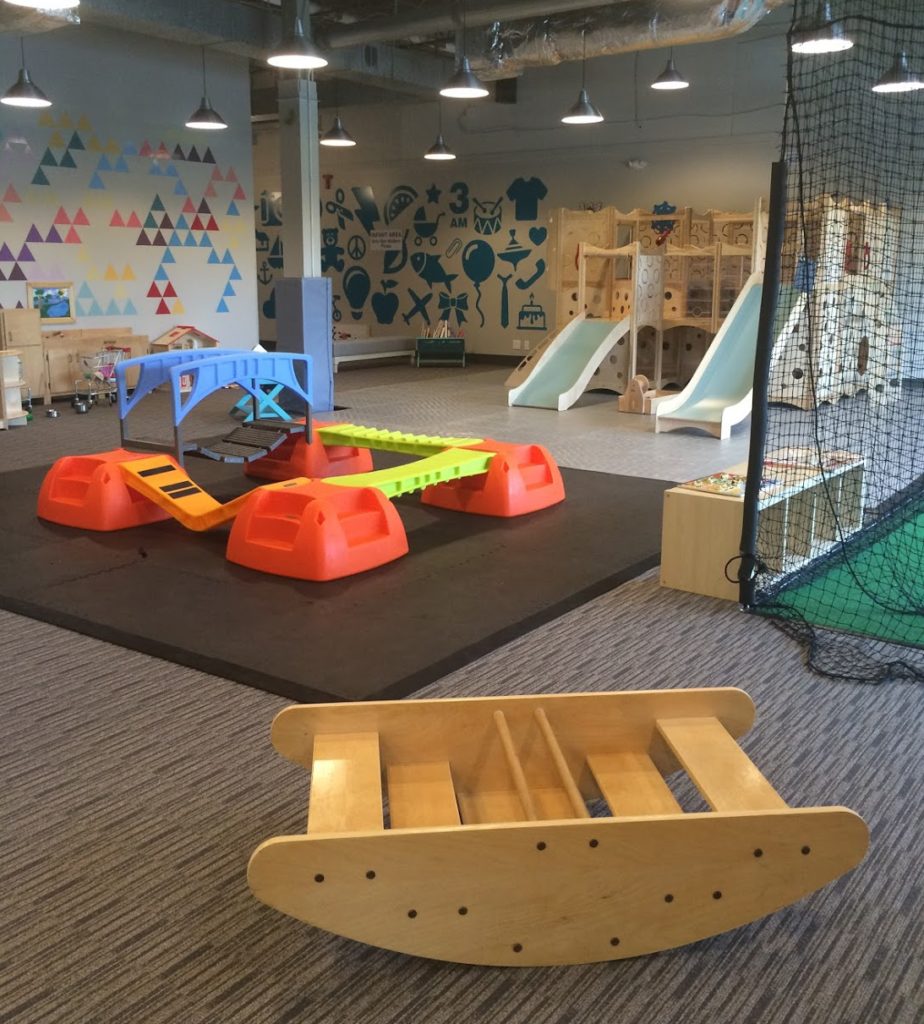 It's really nice that there is a closed-off, designated infant area for little ones (or non-walkers). I remember when my daughter was that age, I was a wreck watching her play where all the bigger kids are running around. This would totally save my sanity with a little one.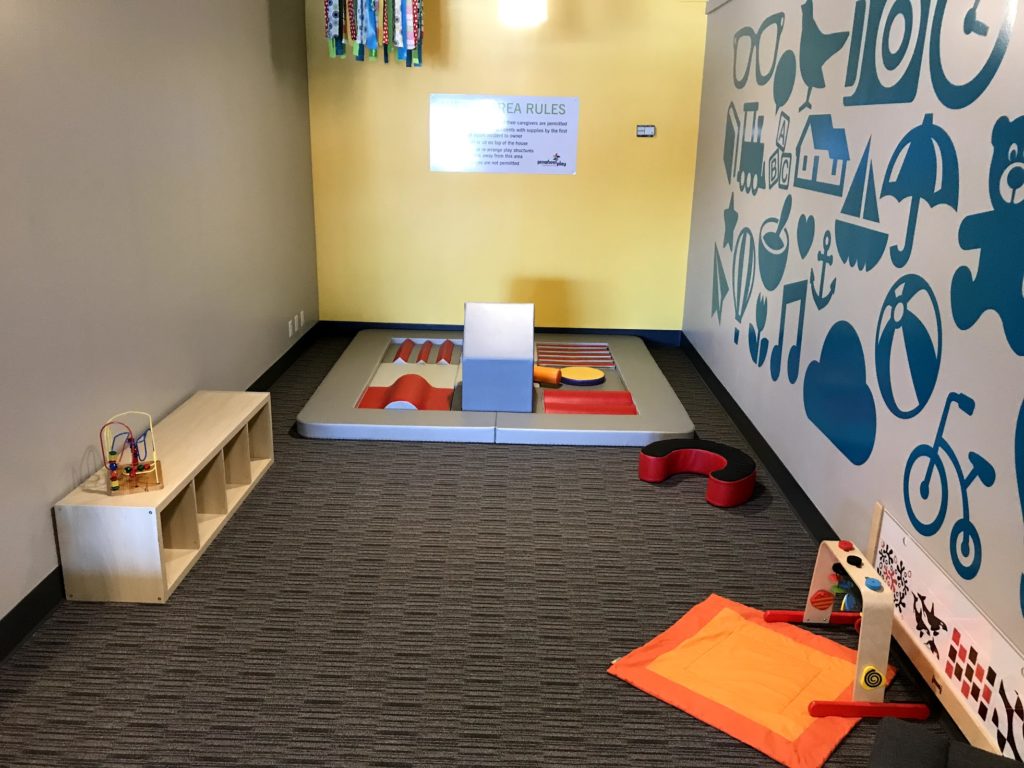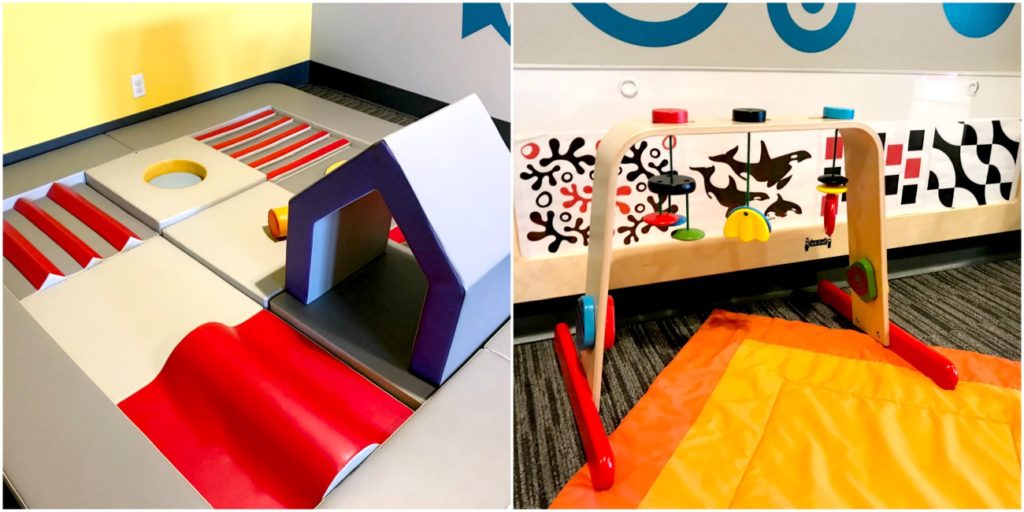 As you can see, there are multiple areas around Pinwheel Play that the kids can explore. The playground (both big and small), the 'ropes' course type play structure, the grocery store/kitchen play center, a sports area, a stage theater, dress up area, blocks area, puzzles, and loads more!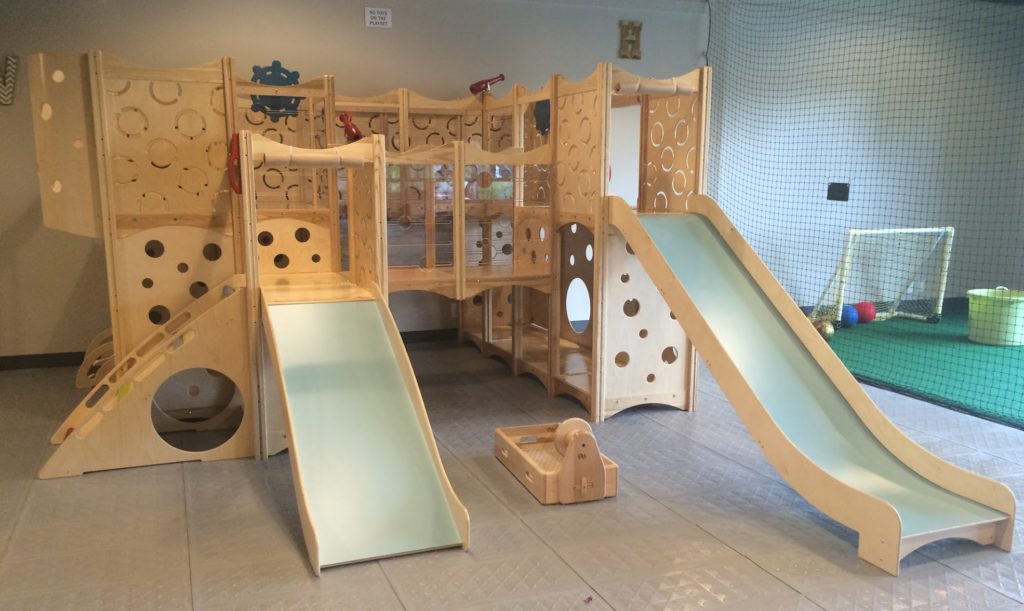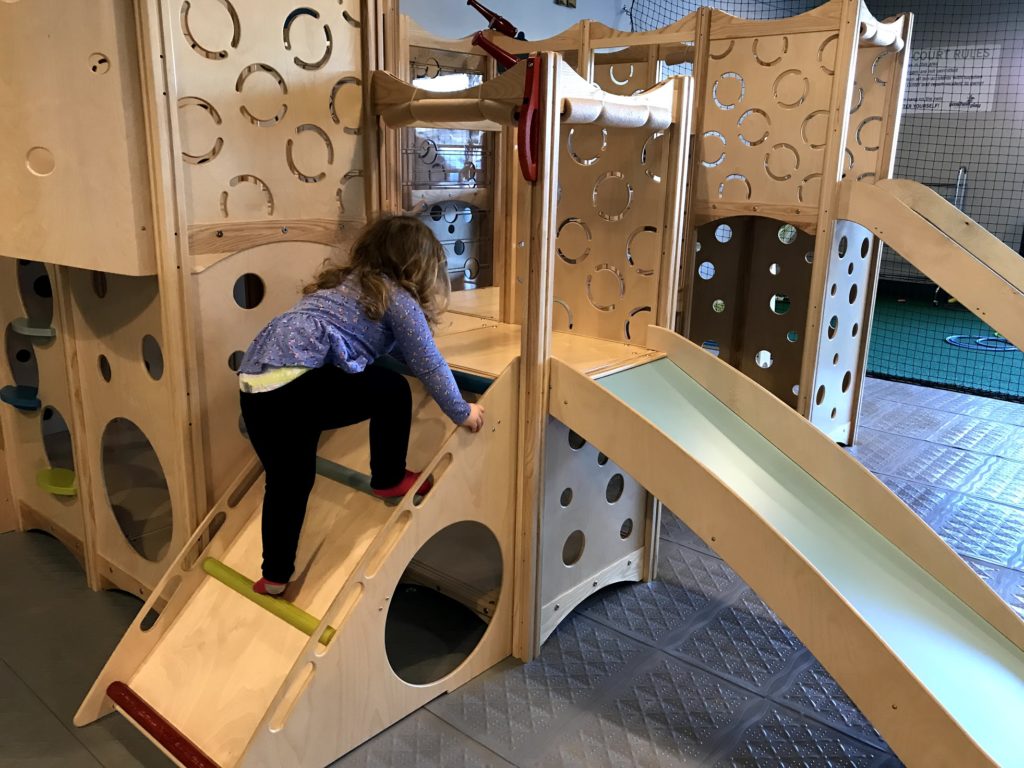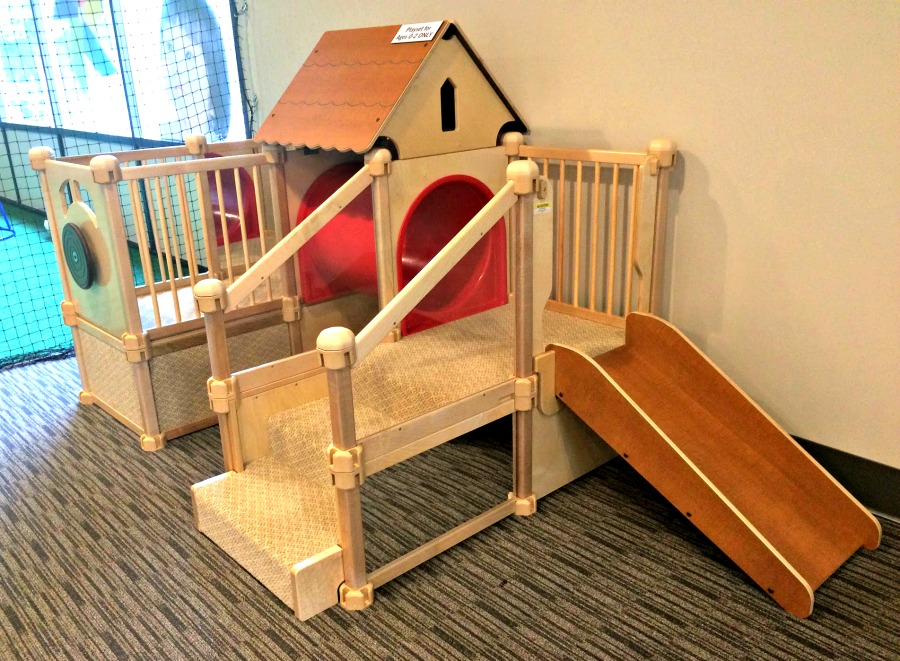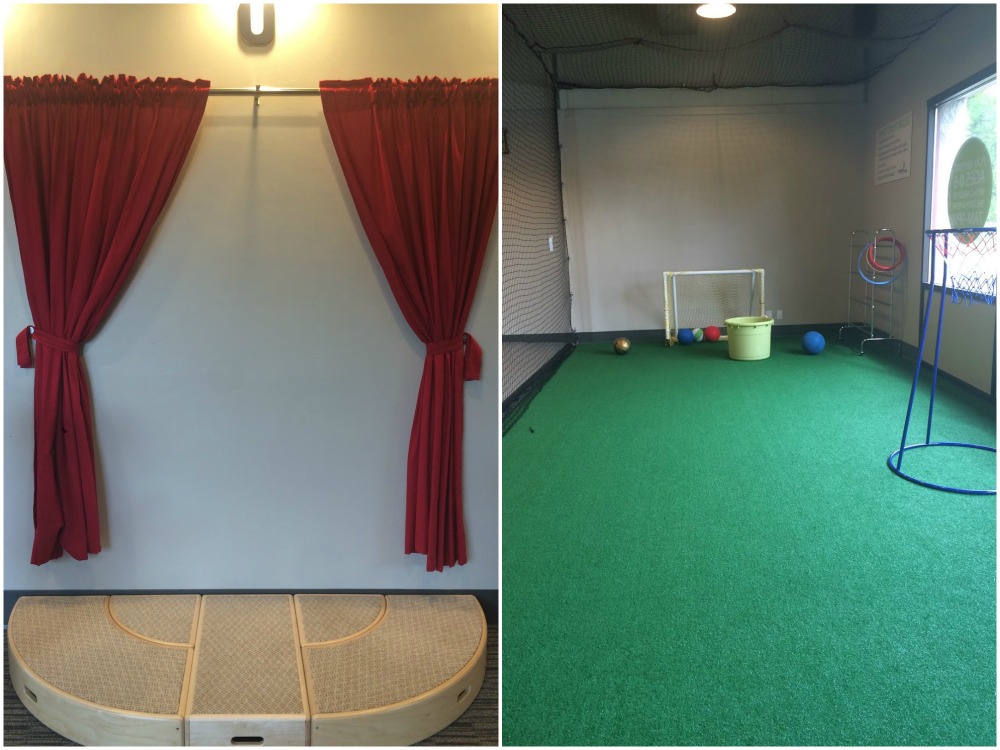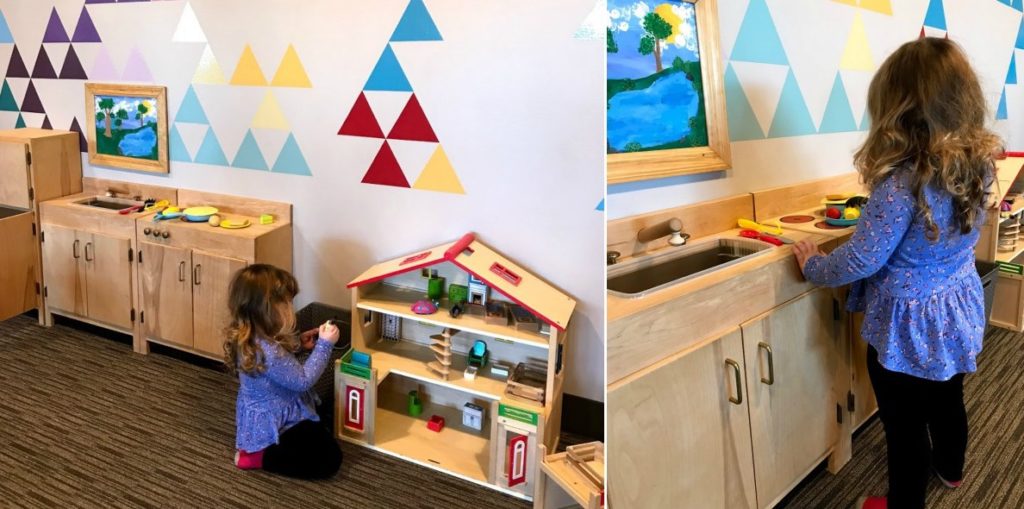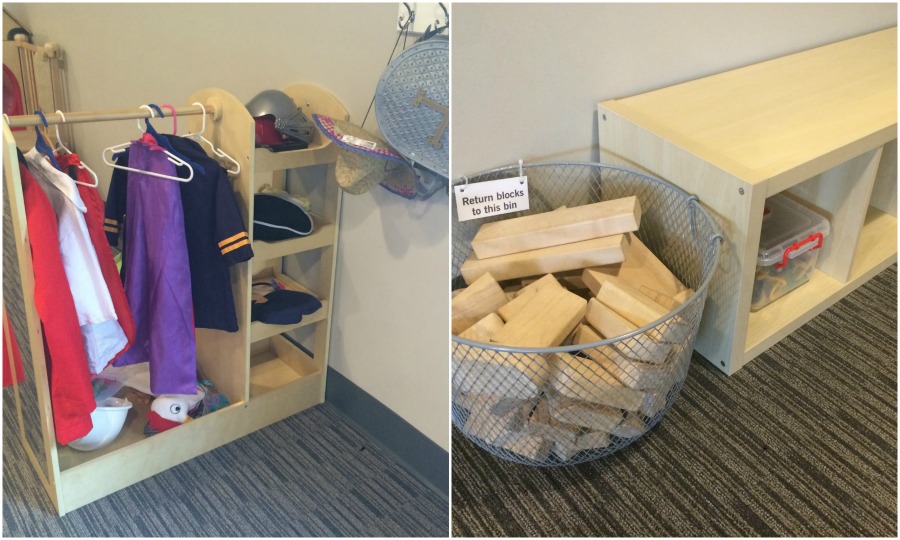 It was so neat to walk around and explore and just let the kids play. We took one step into the party room and it was so cool! Apparently you can host birthday parties or little get-togethers in this space and the kids can just have a field day playing and creating.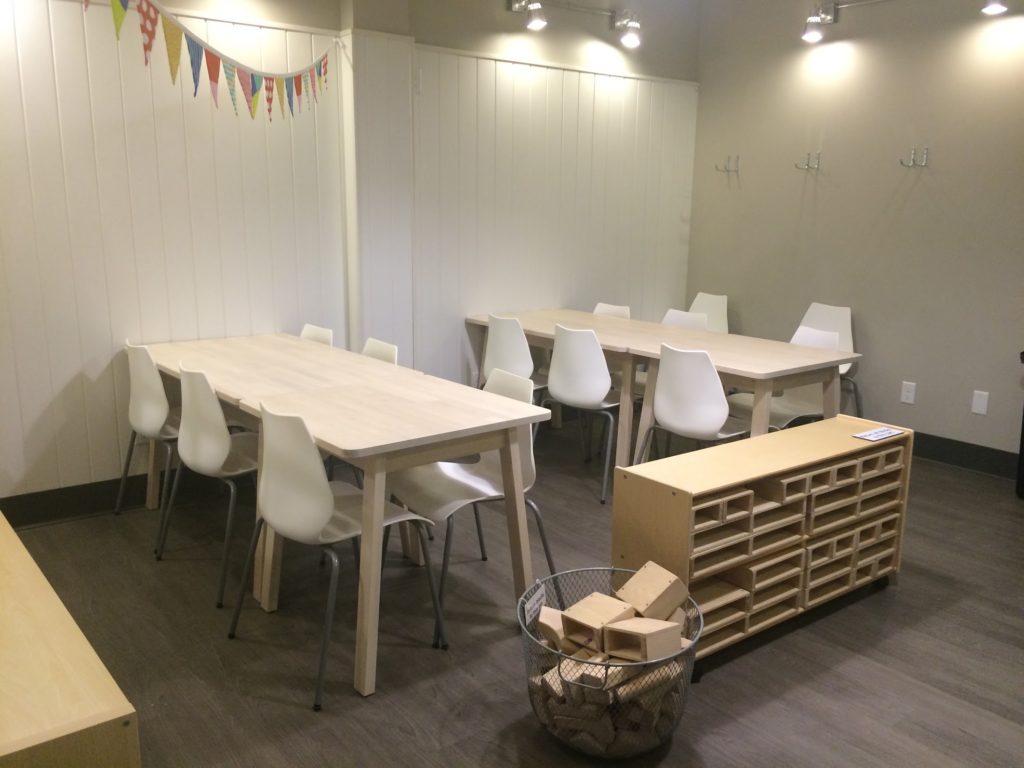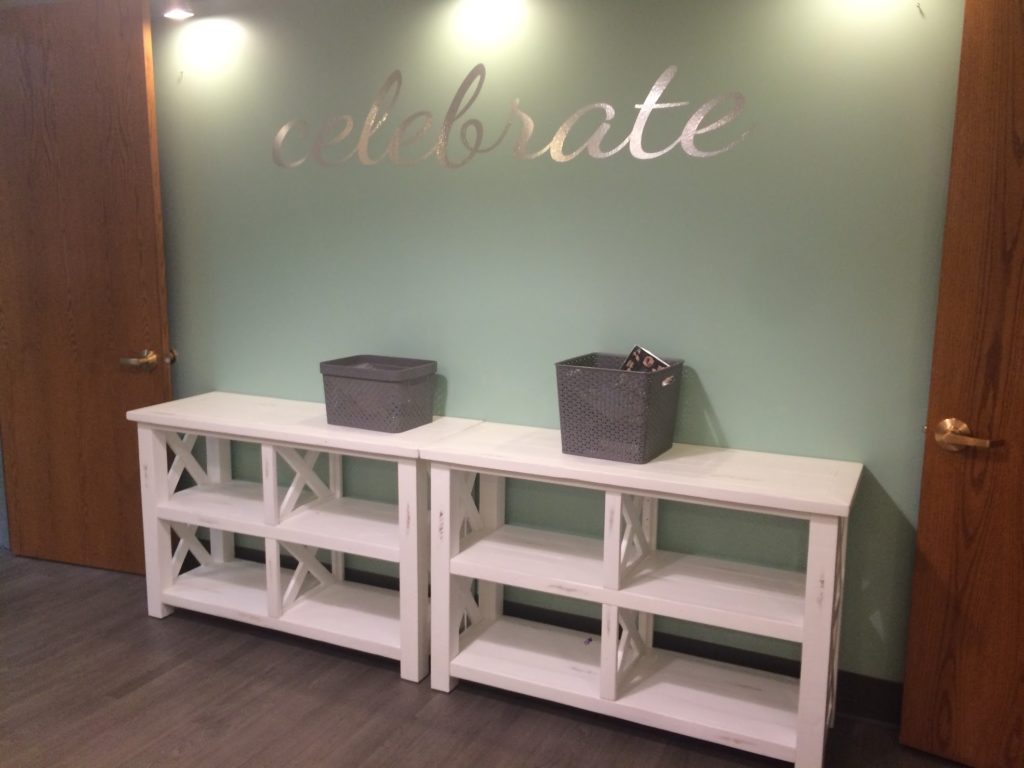 Oh and you want to see something cool? How about a full-out art room made for kids of all ages, PLUS a craft of the day? This blew my mind. So they put out a project of the day, plus a tutorial and all things the kids need to complete the project.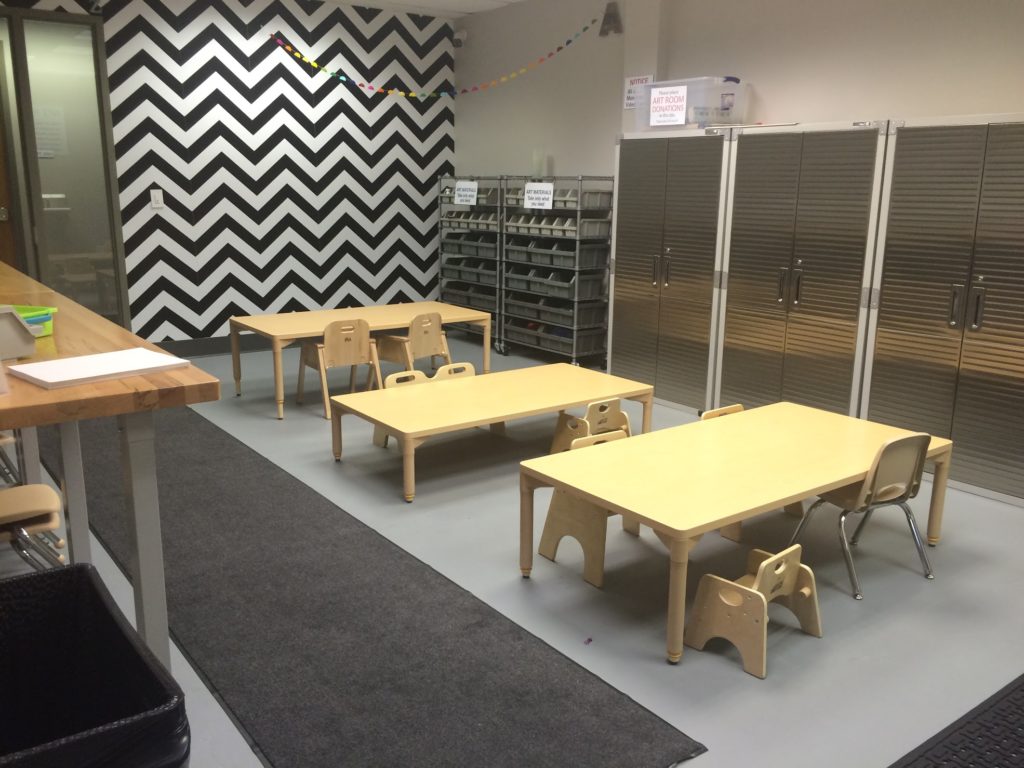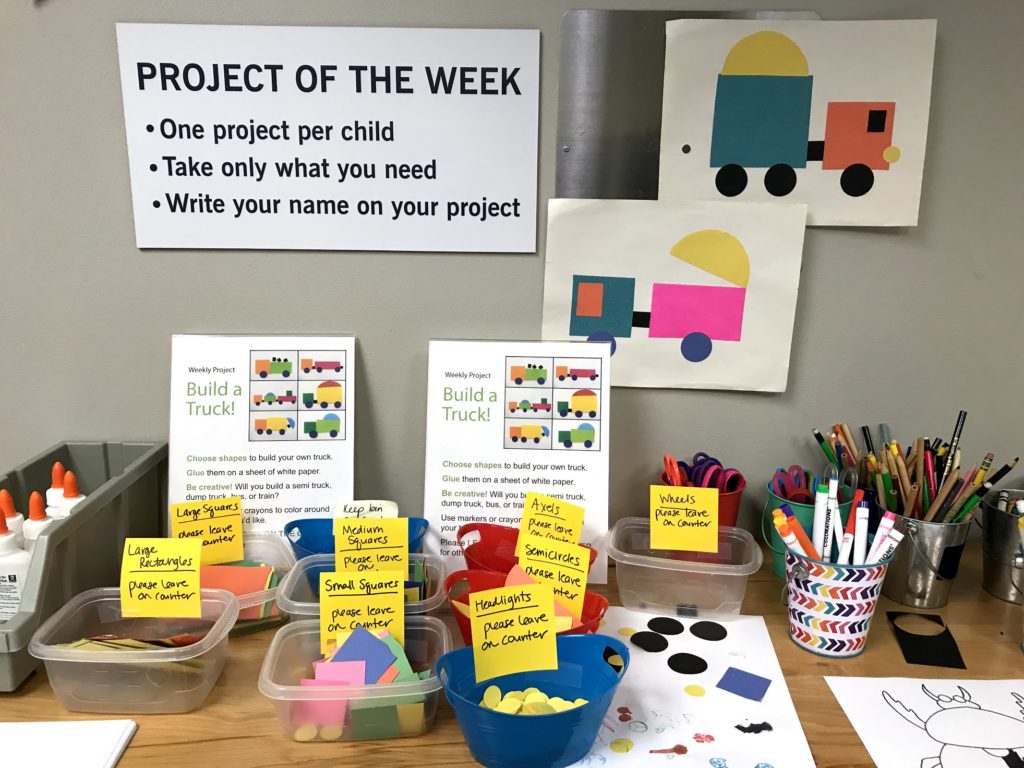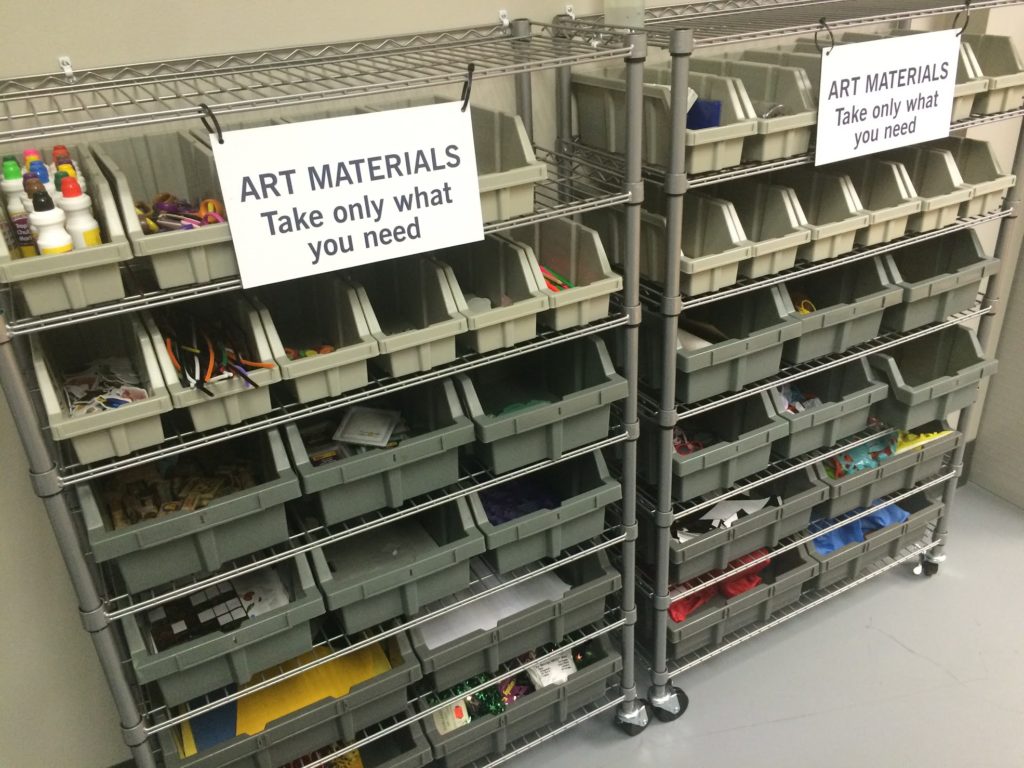 We could have spent all day here (if it weren't for a very necessary nap, and avoidance of traffic on the way home). There was even one room that had a projector from the ceiling and the fun games on the ground that were interactive for kids – I know I'm explaining that horribly but I don't know how to describe it very well!


The whole day was just a blast, and we would absolutely go back! I'm recommending it to moms around the Twin Cities, because it is a fabulous way to get kids busy, thinking, playing and interacting with other kids. How fun!!
The Rest of the Details
Cost for entry is $8.50 per child for the day. This includes access to the whole facility, including the fancy art room. Adults are free with a paid child.
It works best if you purchase your entry code before you visit, you can do this online at PinwheelPlay.com – then when you get there, just enter your code at the door and you're in!
The facility is for kids ages 0-6, which makes for the perfect little day trip for little ones with older siblings who are in school.
Pinwheel Play is a Nut Free facility, so leave your peanut butter and jelly sandwiches at home and be cautious on the items you choose to bring in.
Thank you Pinwheel Play for letting us come test out the facility! We had a blast 🙂 
Until next time,
Sarah