New Indoor Play Area: PLAYSpace in Monticello, MN
We received complimentary admission to review the new facility. All opinions are my own.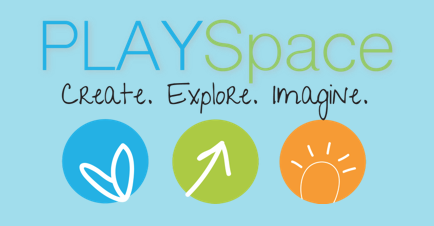 Since Minnesota gets so cold in the winter, I'm always keeping my eyes open for new indoor play areas for my 2 year old. A friend of mine told me about this new gem that opened up last year in Monticello, and I had to check it out. We love venturing out and trying new places so I was excited to share this with her!
PLAYSpace is located in the older downtown area of Monticello (242 W Broadway Street, Monticello, MN 55362) in an amazing studio in that little strip there. The space itself is super open and welcoming, and I loved how much natural light comes in through the windows. When the sun is shining, it almost makes you forget that it's winter!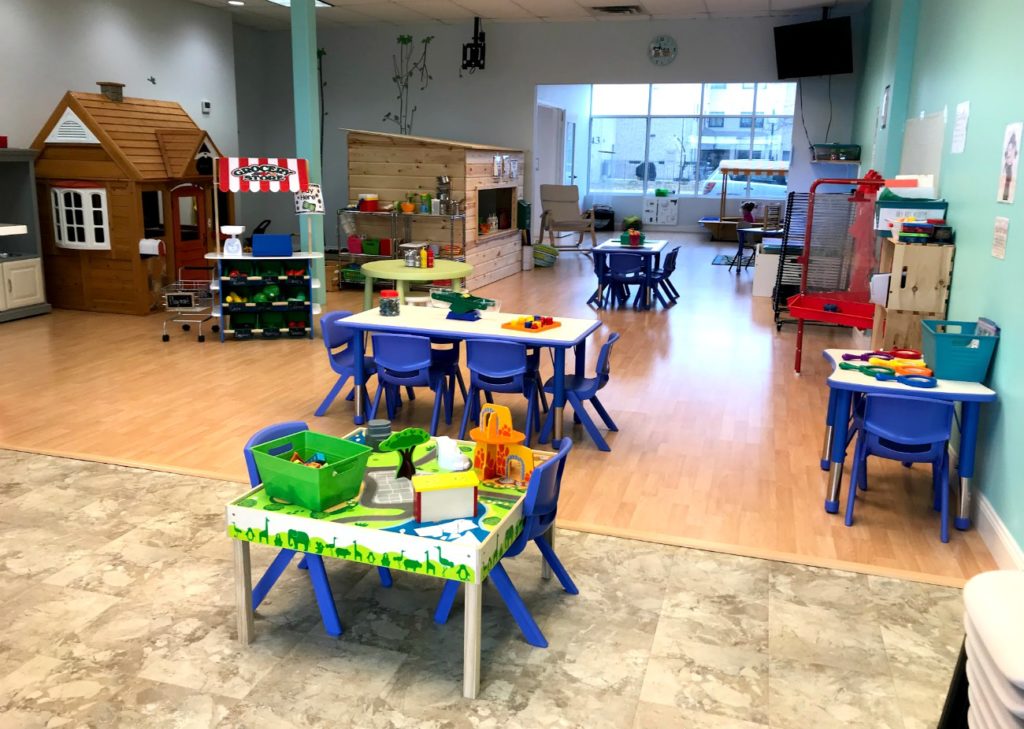 Their mission is simple:

We visited on a weekday around 11:00am and there was maybe 1-2 other kids there. Which was nice, because sometimes having a large number of kids around can be overwhelming. It was really nice and quiet though, calming even. The whole space is set up for limitless imaginative play and my daughter loved that – she bounced around from activity to activity just getting so into her play.
She started at the sandbox (because of course she hadn't seen one in months now that there is snow on the ground) and got carried away pouring, and scooping and just being a kid.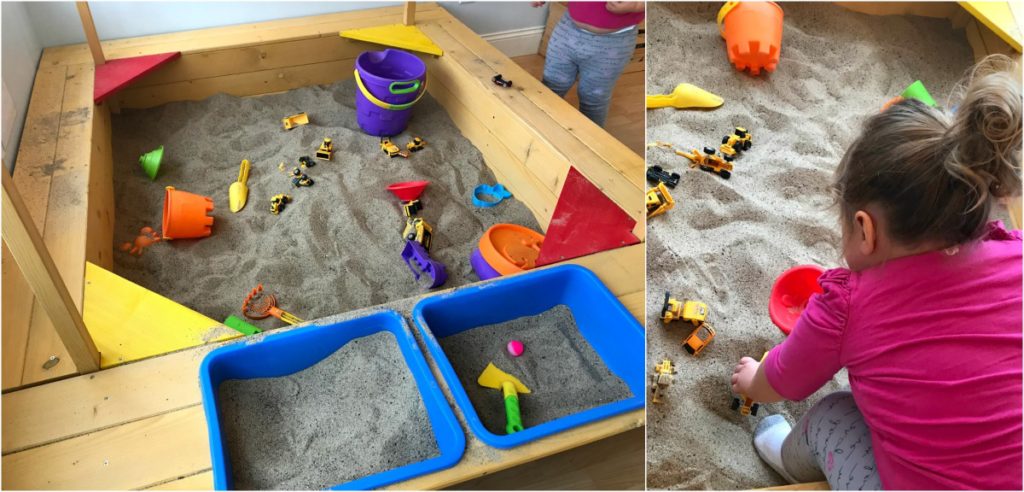 Once she spied how much else there was to do, we moved along to one activity after the next. Slowly and steady, she had to explore all the fun that was set up right before her eyes. It was like little sparks were going off in her mind of all the activities she was about to discover.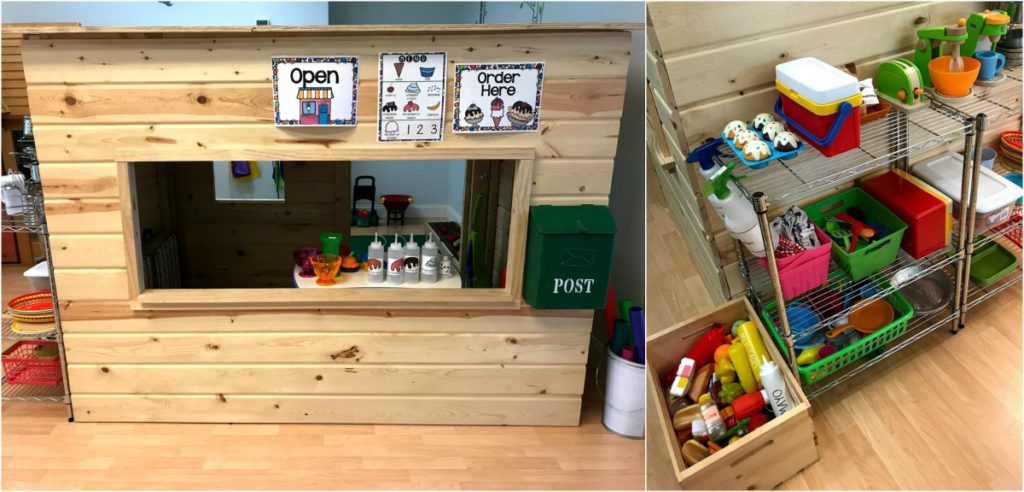 Another favorite of hers (and the other little girl who was there) was this fun little play house with food and baking utensils. It was set up so cute like a little market too, there were so many ways to play! She thought it was so cool that there was even little cooking tools, coffee pots, and even mixers! And it was especially cool that she got to make mom some amazing coffee – it was delicious 😉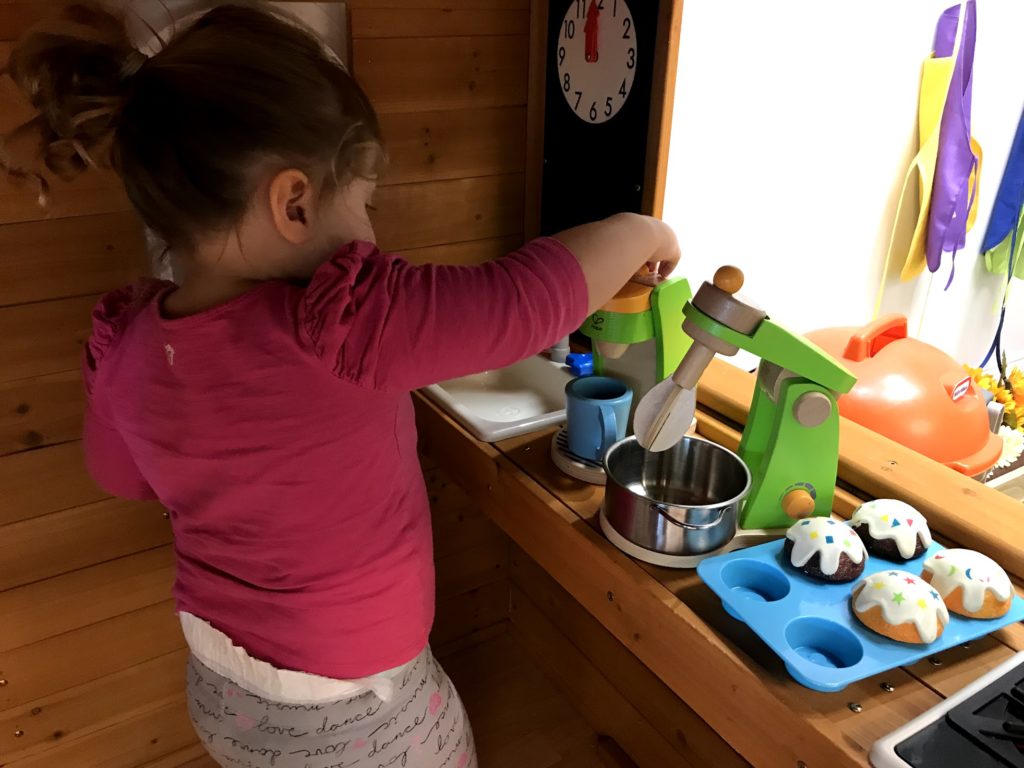 If your little one loves to paint, color, or craft – there's a station for that as well, complete with aprons so they stay clean. My daughter have fun using the dot painting sticks and making pictures on the easel. I could tell she thought she was a pretty big girl!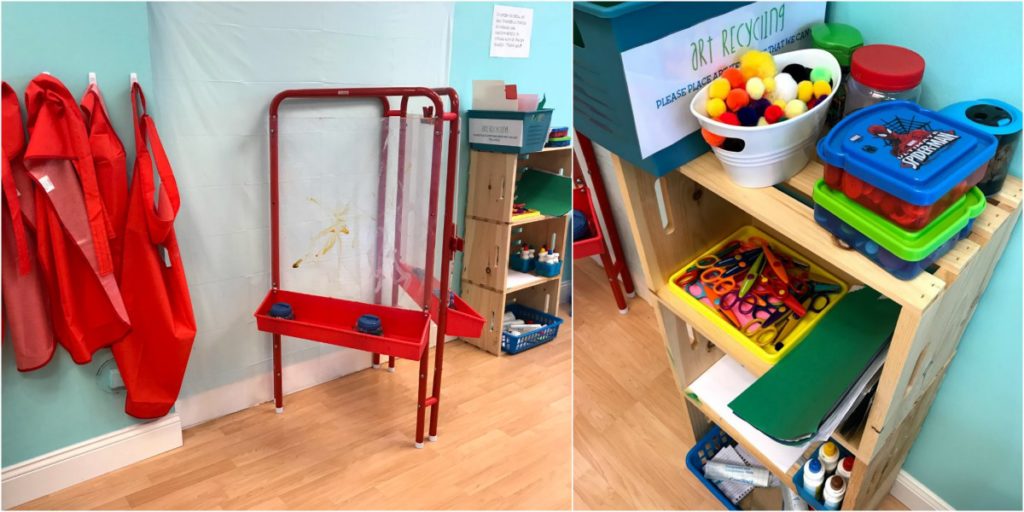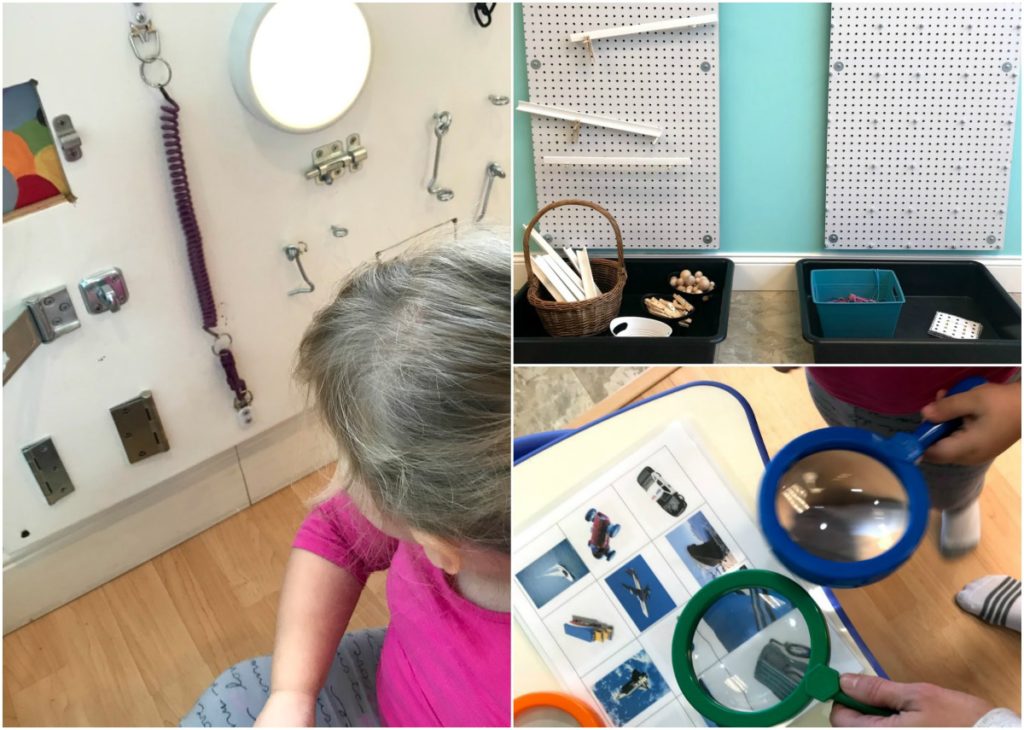 Really there was something for all interests there. One of my daughter's favorite things to do is just tinker with small toys and build little towers or structures. There was plenty of that to be found, but she kept coming back to this little animal train table that she couldn't get enough of! It was an adorable little display and she couldn't played with it all day I think.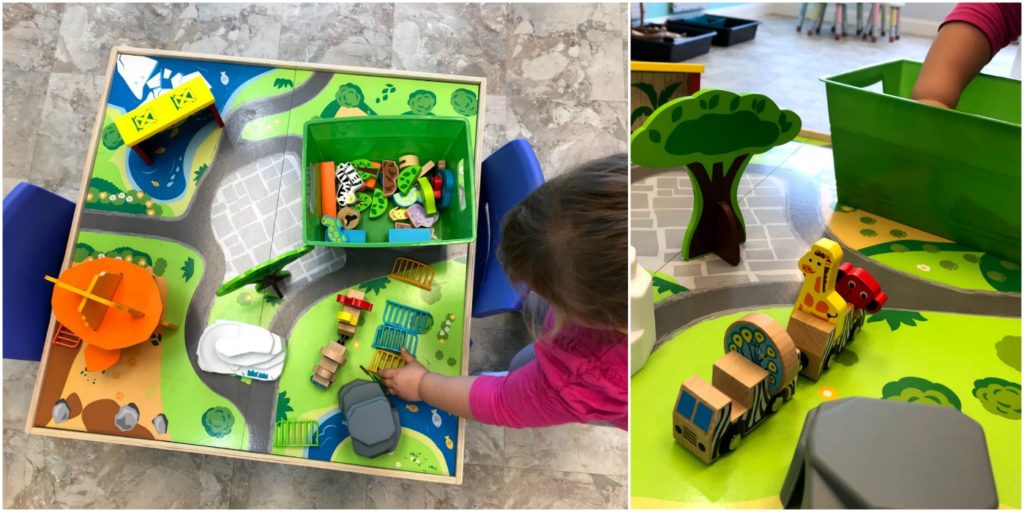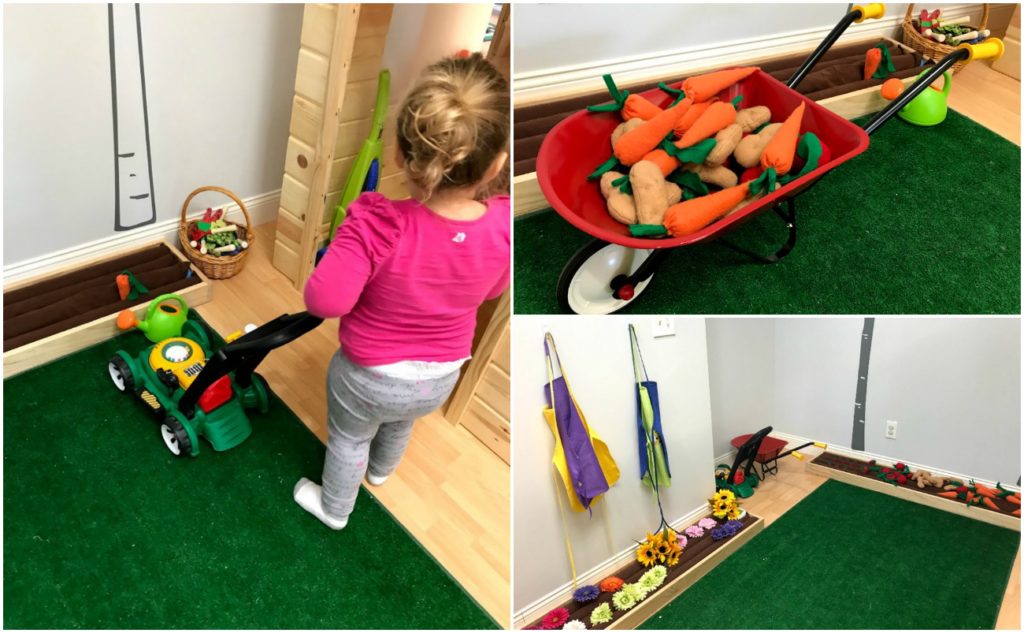 Blocks, stacking toys, play cars and tracks mat, it was all there and just ready for some fun! There was a reading nook with lots of great books, a calming mermaid pillow wall and plenty of hands-on activities. You could really spend a good half day there going from one thing to the next. We went before nap time so we ended up spending 2 hours there before it was time to go home and get her rest. And when we did get home, she was so tired she didn't even fight it.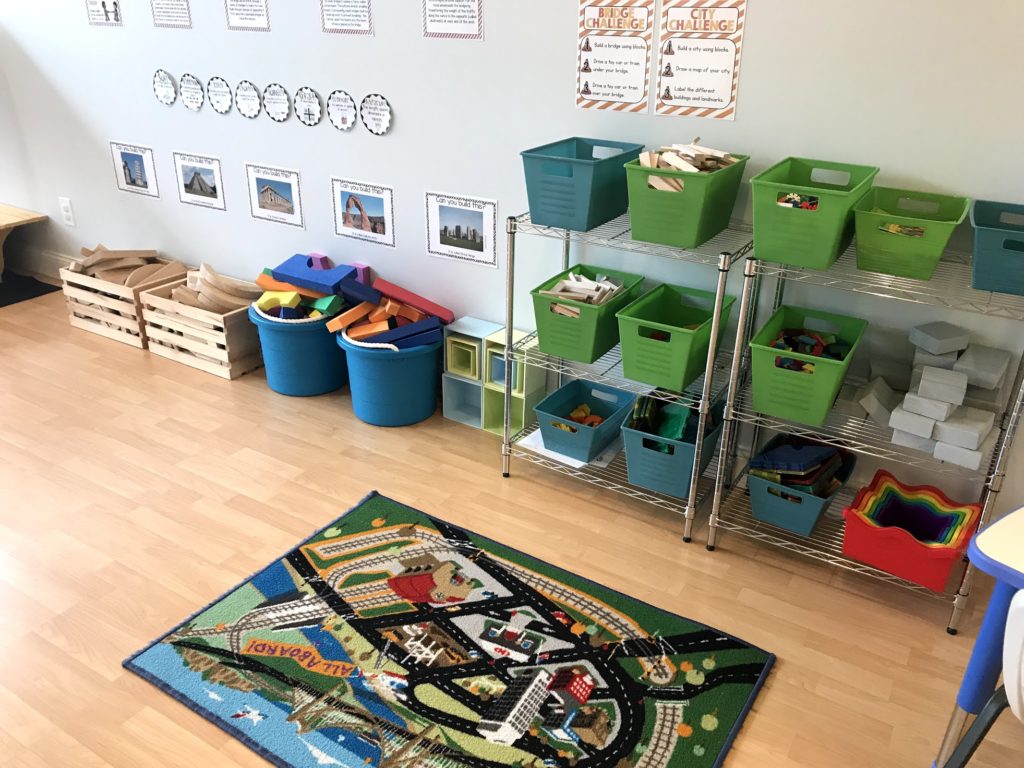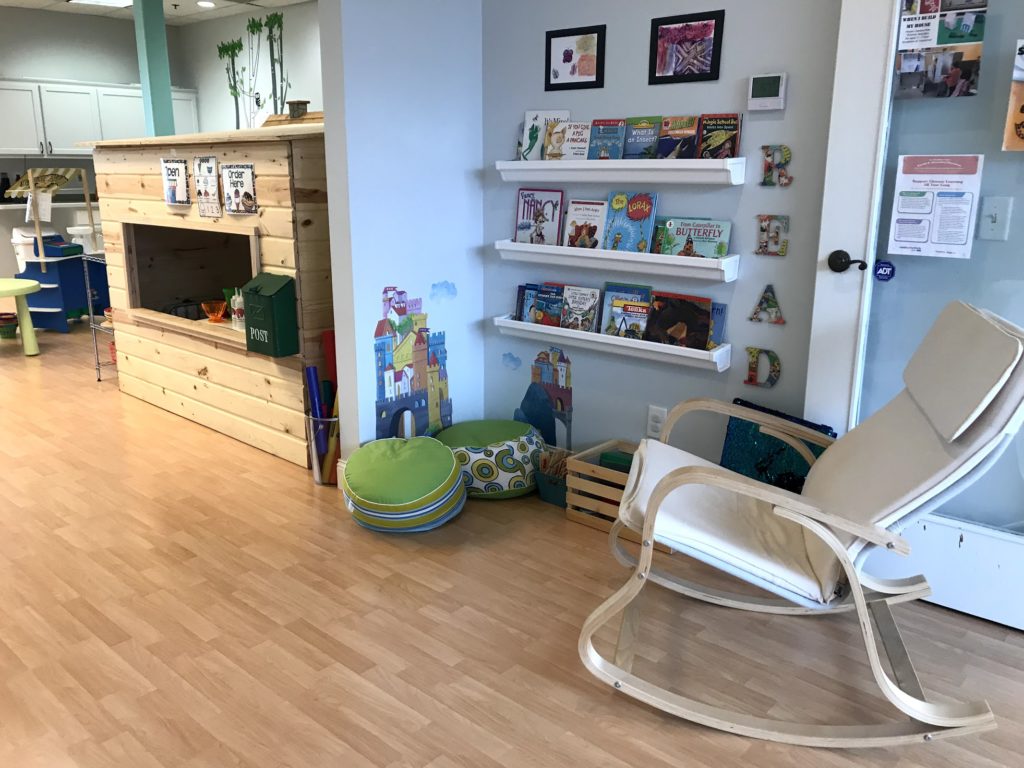 We had a blast that morning, with some quality mother/daughter time along with some really fun imaginative play time as well. I know we will be going back this winter, because that's just what we need in the midst of all this cold weather; somewhere to get away and burn some energy and just PLAY!
---
HOURS:
If you're wanting to check PLAYSpace out for yourself (and I would definitely recommend it) you can pop by during business hours:
Wednesday-Saturday: 10am – 6 pm
Sunday: 10 am – 3 pm
COST:
The cost is $10 for your first child, and then $5 for every child after that. They also offer a membership option as well where the breakdown goes something like this:
3 VISITS:  $25 for 1-2 children, $35 for 3-4 children
5 VISITS:  $45 for 1-2 children, $55 for 3-4 children
10 VISITS:  $80 for 1-2 children, $90 for 3-4 children
EXTRA:
They also offer birthday parties there, field trips and many fun events as well. Be sure to check out their events calendar for things like "Read, Play & Create Storytime", rock painting events, date night drop off nights, kids yoga and more!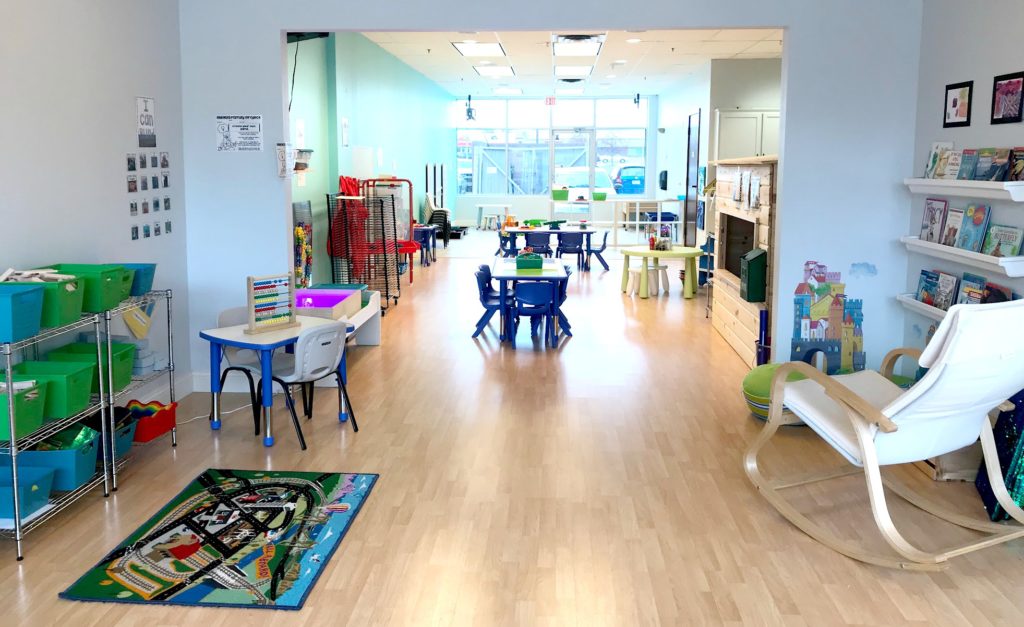 ---
Enjoy your visit there and be sure to come back and comment below with how you liked it! I love hearing your feedback, and this was one place that we really enjoyed ourselves too!
Happy playing 🙂
Sarah