National Learn to Swim Day (feat. SwimWays)
This post was sponsored by SwimWays as part of an Activation for Influence Central. I received products to facilitate my review.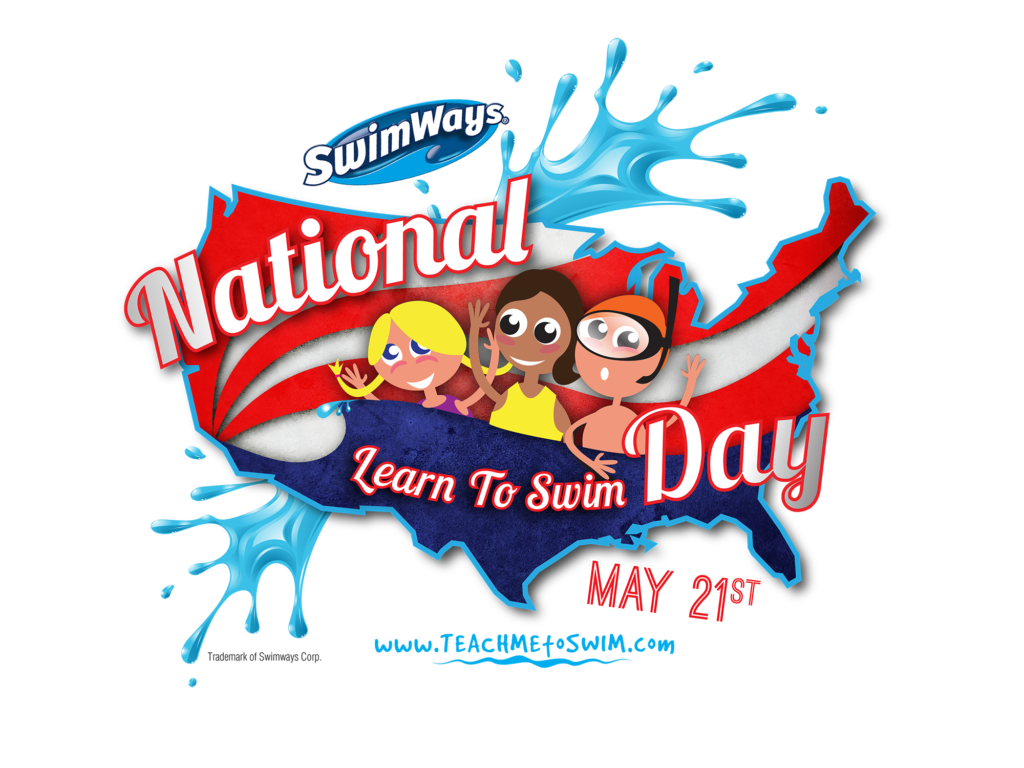 Did you know there was a National Learn to Swim Day? I mean, there's national days for everything else so why not learning to swim, right? We'll be celebrating it on May 21st this year (2016). I actually think this is one of the most important things to learn in life, and even better to learn at a young age. I don't think I have mentioned it on the blog before, but I put little miss in swimming lessons at 6 months old because I want her to get an early start on the important life skill. That's how strong my feelings are on the matter!
I want to emphasize, this is great especially at a young age. I've heard one too many sad stories of toddlers that didn't know how to swim and I didn't want my daughter to be another sad statistic. She was going to learn how to swim, and she was going to enjoy it all the while 🙂 Well I tell you what, with regular swim lessons and just play dates at the pool, she has me second-guessing her possibly being part fish. She is such a natural in the water, and it's so fun to see her having a blast, feeling confident around water as well.
This infographic has some awesome information on swim safety.
National Learn to Swim Day: May 21, 2016
Nation Learn to Swim Day was actually started back in 2012 by SwimWays and it is dedicated to educating parents and their children about water safety along with the significance (and benefits) of learning how to swim. It's only fitting that SwimWays started the holiday, as they are the leader in helping kids to learn how to swim, and they aim to help promote water safety as well.
How to Celebrate
If you want to join in the fun, SwimWays is encouraging parents/caregivers nationwide to celebrate in their own special way. Since many pools begin opening in May (or maybe June here in Minnesota), it's a great opportunity to raise that awareness about water safety and the importance of teaching children how to swim.
How will we be celebrating? Well SwimWays sent little miss this cute Baby Spring Float (with an adorable hippo) to try out. It's the single best float on the market today and it'll be great for introducing her to the water now that she is a year old! I think it would be especially perfect if you've never taken your little one swimming before but want to get them used to being in a large body of water, while still feeling comfortable.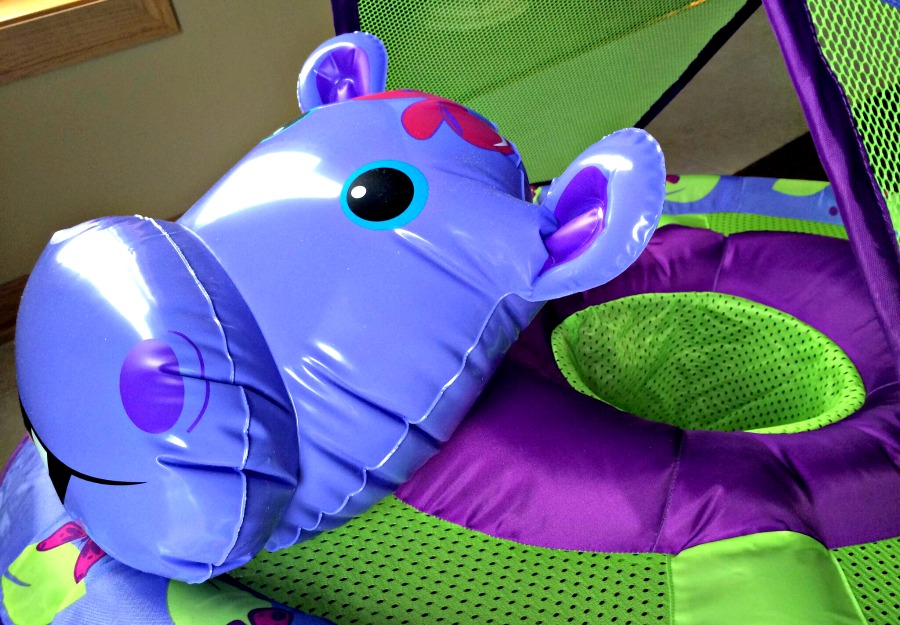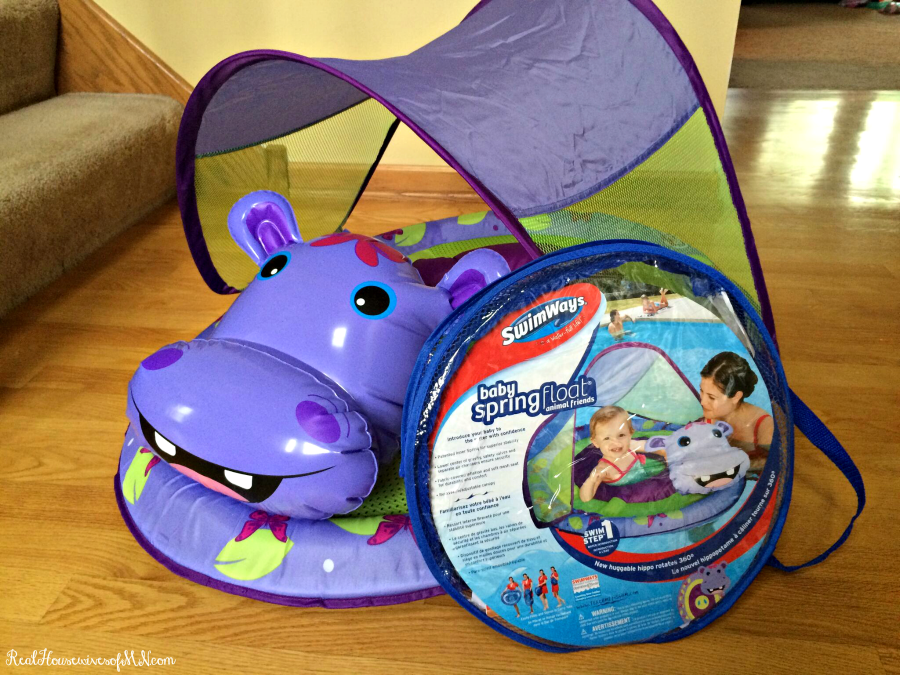 I have two favorite parts of the float; for one, I love the soft mesh seat for babies because it is actually something that they'll be comfortable sitting in. The second, is the sun shade that you're able to tilt to block the angle of the sun on your baby. They thought that through, and it's appreciated!!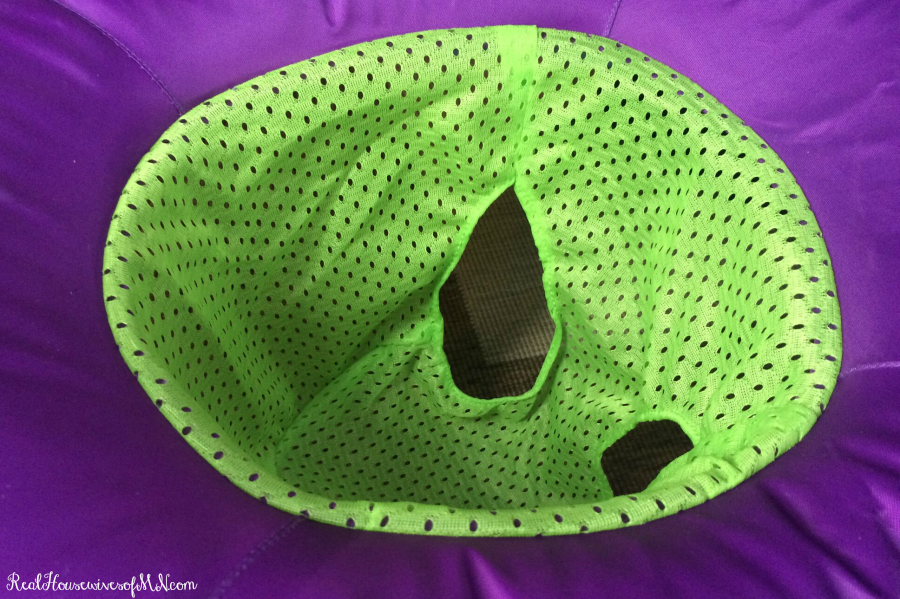 Learn More
If you're like me and you like to learn more about everything worth learning more about, you'll appreciate another resource to go along with this topic. Here is one of my favorites:
What are your thoughts on teaching infants to swim? Do you have any helpful advice when it comes to introducing them to water? Leave a comment below and share!

Don't miss a beat! Subscribe here for email updates and get a weekly roundup of my latest posts!