Luna Turns One: Happy Birthday Puppy!
Last week, our puppy turned one year old! Can you believe it? She's gotten so big, and come such a long way since my very first "My Puppy's Driving Me Crazy" post 😉 Back then, she wouldn't stop getting into every little thing! She'd chew everything in sight. She'd bark and whine all day and all night. It was a test of our patience to say the least.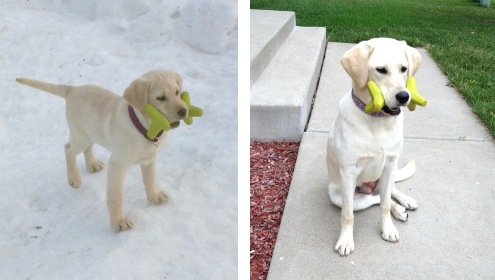 Now, as she sits sleeping by my feet, I am so proud of her for how far she's come! She doesn't bark unless she thinks there's a threat, she stays out of her kennel all day long and doesn't get into anything. She doesn't really chew anything, and she is really our little lovebug 🙂 She loves to snuggle and just be around us now. It's wonderful, and such a big change from before!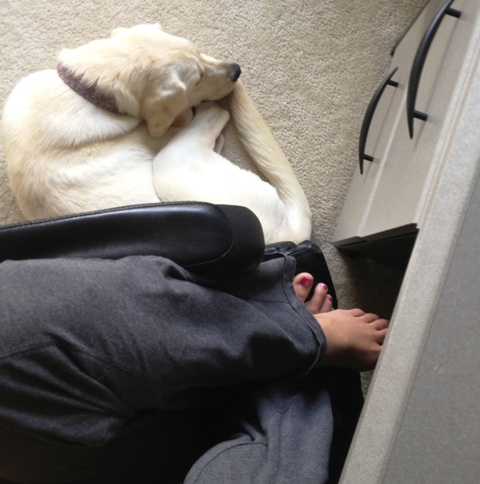 What a difference a year can make!
For her birthday, we brought her to a big park in the woods and let her just run. She absolutely loves it. Then we brought her home and gave her a brand new, big rawhide bone. They are her favorite! Then, like any spoiled pup, she got her own birthday hat and sign. lol – Of course we had to get some photos, because a puppy's first birthday only comes around once in a lifetime! Here's our little Luna Bear: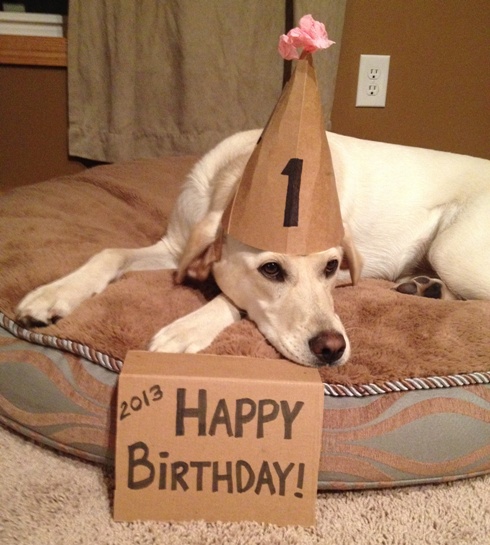 And one more for good measure: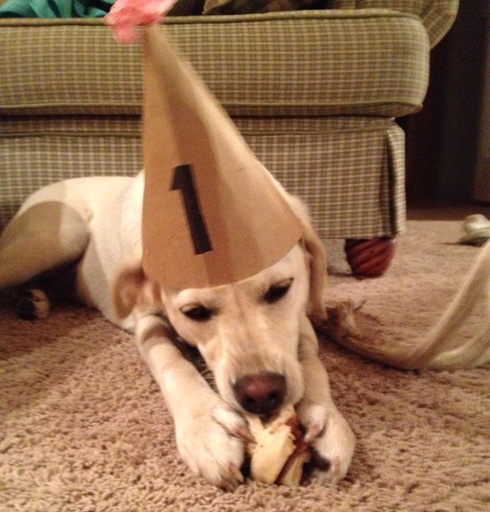 I wanted to make her a little puppy cake, but I didn't have any of the natural ingredients that many of the recipes called for. But, if you have a puppy with a birthday coming up, I found some great resources for some adorable little puppy cakes! Here are some great recipes:
I think Luna really had a great birthday, but that's just me. I told hubby that for for Luna's birthday, we should probably take her somewhere special for dinner, like the Paw-live Garden or something. (Oh just go ahead and act like you didn't smile at that one!) 🙂
I guess we'll have to see what is in store for birthday number two!
Hearts,
Sarah

Don't miss a beat! Subscribe here for email updates and get a weekly roundup of my latest posts!