I can't believe that summer is over and back-to-school season is here. It was depressing to haul the boat lifts and docks out of the lake this weekend. It really doesn't feel like we got to use them too much this summer, the weather was just so odd this year! Between snow in June and 60 degree weather on the 4th of July, I think summer kind of came and went without being noticed. It makes me a little sad!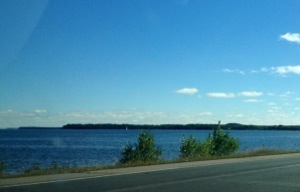 I had a lot of things I was wanting to do this summer when it got hot (minus the 90 degree week last week for the state fair) and now it's getting cold. What's a gal to do!?
Did you do everything you wanted to this summer or are you feeling like me?? Leave a comment and let me know.
Hearts,
Sarah

Don't miss a beat! Subscribe here for email updates and get a weekly roundup of my latest posts!