Cheap Date Night – Twin Cities
With a new baby at home, DH working full-time and me going to school full-time, date night is a must for DH and I to re-connect. And when I say re-connect, I mean for the first time all week have an actual conversation. I know that sounds kind of bad, but we both have very long days with very little sleep. By the time we get home and finish tending to the baby we are ready for bed. As soon as we hit the bed, we are asleep. We need date night.
There's only one problem…and it's not finding a babysitter (thanks to a wonderful family). The problem is we don't have the money to spend a ton on date night every week. This means we have to get creative. Now that it is summer, it is a lot easier to do things without having to spend a lot of money!
Here are some ideas of cheap date nights in the Twin Cites: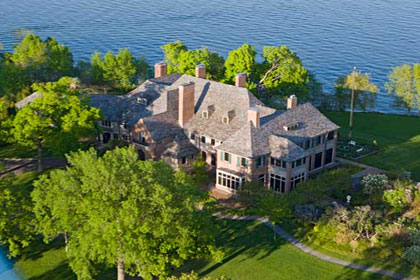 1. Land of 10,000 lakes – Check them out! If you live in Minnesota, chances are you don't have to drive too far to find a lake. My favorite so far is Lake Minnetonka. The houses on the lake are absolutely beautiful! Try taking a drive around the lake and checking out the cool architecture and huge mansions. Or, take a stroll along the streets of Downtown Wayzata. Grab some ice cream at Ben & Jerry's or a latte at Caribou. There is even live music on some nights! Your DH will probably love seeing all the luxury cars driving down East Lake Street, and you'll probably love the window shopping!
2. Coupons, Groupons, Crowd Cut, Oh My! Keep and eye on the deal sites and grab the deals you think you will enjoy! Keep an arsenal of activities to choose from on any given night. Maybe one night you want to grab some food or drinks with the hubby. Maybe you want to go see a show or go kayaking. If you have a few options to choose from, you are more likely to save on your date nights instead of paying full price!
3. Take a Staycation. Again, keep track of those deal sites (Groupon, Crowd Cut, Living Social) and pick up a night stay at a hotel and take the night to relax and re-connect. Just a night away from home can be all you need to recharge.
4. Movie Night Minus the $10.00 Tickets and the $7.00 Popcorn. Pick up your recent Netflix movie from the mailbox or visit your local RedBox. Grab some extra butter popcorn and some of your favorite candy at the grocery store. Snuggle up with a blanket on your own comfy couch and enjoy! Ahhhh, relaxation!
5. Stay Local. Google your city + events and see what pops up for things to do in your area! There are farmers markets, festivals, music in the park, etc… that are fun places to spend some much needed alone time together!
Enjoy!
Love,
Macy
P.S. Feel free to comment with your favorite cheap date night activities 🙂