Back-To-School Tips & Tricks
I received the YOXO kit complimentary for this review.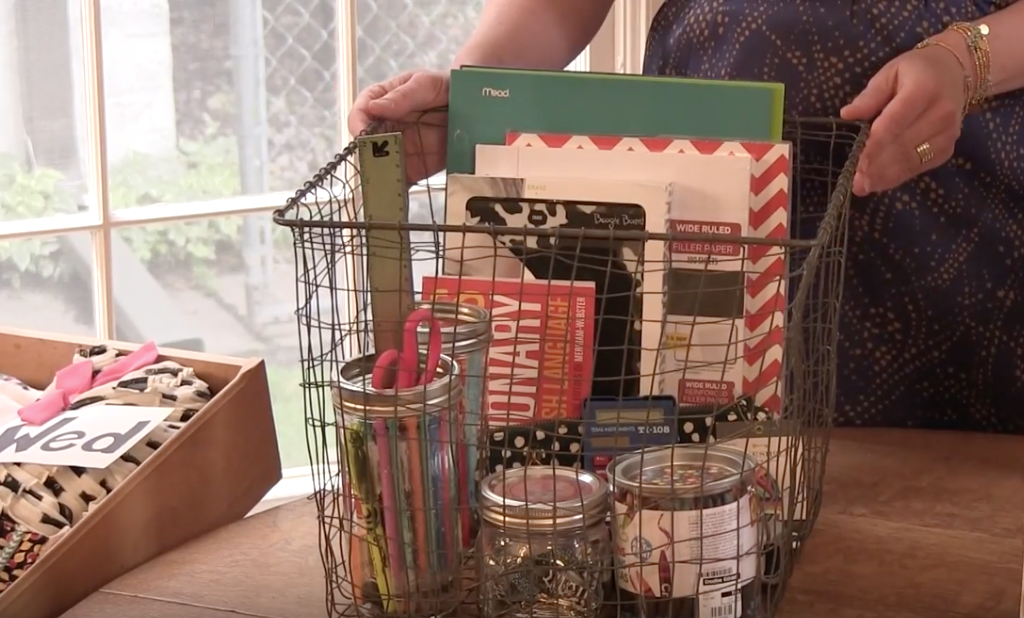 Ah, back-to-school time. Is there anything sweeter? Kids even start looking forward to it, it seems. However, as we all know, school time isn't always fun and games. Sometimes it's a little work too. But today's post highlights a little bit of fun and games, and a little bit of work (and maybe how to make it easier).
Back-To-School Tips
Tackling Homework and School Outfits
An amazing friend of mine actually has her own TV show called The Happi House, which is put on by Creative Kidstuff. This show is an entertaining and informative weekly magazine style TV series for women, and it airs Sunday mornings on the CW. I have it set up on my DVR because she has some awesome ideas! She recently did a wine party feature that was so fun, and was really a neat idea.

Anyways!! Her recent episode gives tips for tackling everything from homework to school outfits. Those were both the more important elements to school for me back in the day; and from what I can tell, not much has changed!
Here's a clip from her back-to-school episode, you can see the full version here. And watch more episodes on the Creative Kidstuff Blog.
She even offers some great snacks and lunch ideas. Because we all could use some shortcuts when it comes to the task of packing lunches and preparing snacks. I love her ideas – and I would have never, ever thought of them. Just one more reason why I love The Happi House!
Fun & Games
YOXO Educational Toy (Review)
I got to try out the YOXObug Flye from Play From Scratch®. It's a super fun, educational toy that is great at keeping kid's minds active in a very creative and fun way. For that reason, it's also a great toy to have in the classroom for something neat and sneakily educational!
The YOXO helps kids to use their imagination, get creative and learn to work together. The kit that I received is one of their new construction toys that is made from sustainable materials. You can use the pieces to not only creat a 3-foot YOXObug dragonfly, but with the Y, O, and X links you can connect them in thousands of different ways. Plus they even attach to odds and ends that you have laying around the house (such as old boxes, or paper towel tubes) to keep building anything they can dream up!
You can find YOXO sets at Creative Kidstuff, and the best part about them is, the links are designed to withstand years of play. So these babies are here to stay – and good thing, because kids love them!!

Don't miss a beat! Subscribe here for email updates and get a weekly roundup of my latest posts!