9 Captivating Snuggle-Up TV Series to Watch With Your Spouse
Now that I'm an adult, I put a little extra emphasis on the little things in life like enjoying a great TV series. Me and hubby rarely get moments to ourself, but when we do, we're both exhausted from the day and just basically want to veg on the couch and relax. I'd written a post previously, highlighting my favorite 'chick flick' shows out there, but what about for couples? I was lacking.
Over the years, and lots of TV shows later, we've refined our taste as to what we spend our precious free time watching. So let me save you the trouble and cut to the chase – here are the tested and proven TV series that are worth watching with your spouse or significant other!
Let's get started.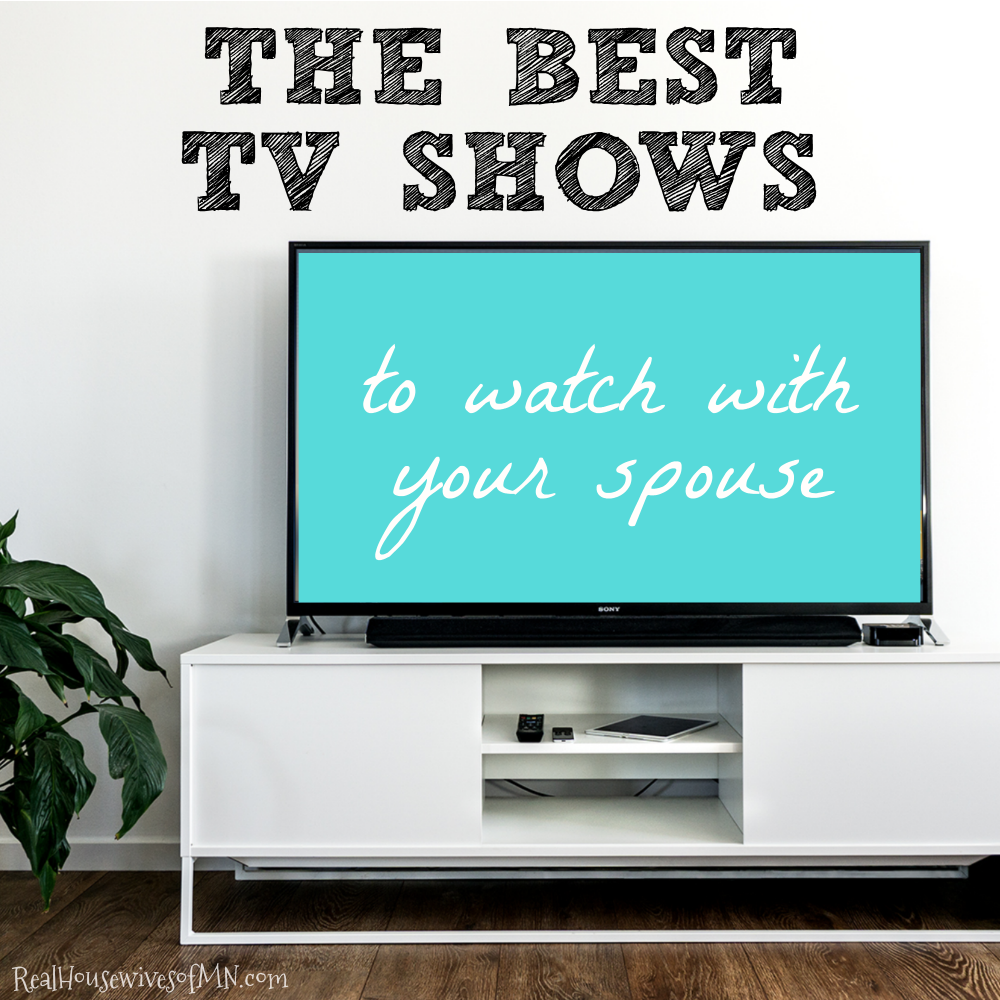 Life in Pieces – This show is so freaking hilarious, that I get excited every Thursday night just knowing that it'll show up on our DVR and for 30 minutes, we'll get to escape to a funnier life 🙂 It's a series that covers every stage in life, the newlyweds, the parents with their first child, the family with several kids/teens, and the grandparents.
Thursday nights at 8:30PM CST on CBS
Modern Family – Another hilarious sitcom, this show never fails to delight. You will grow to love each character in their own little way, along with all their quirks along the way. I can never get enough of this one!
Wednesday nights at 8:00PM CST on ABC
The Good Place – This show we recently discovered On Demand because we missed the debut on live television. It's about a woman who died and goes to heaven (The Good Place) and finds out she shouldn't have gotten there. It's a funny twist on the usual sitcom, and has a few surprises along the way.
Originally aired on NBC, can now be viewed on Amazon Video and On Demand
The Catch – A series that started last spring (2016) it captivated our interest after a couple episodes. A series of conmen set up elaborate heists for big money, all the while one of them gets caught up falling in love with a woman who owners her own private investigation firm. I think you see where this is going! It's always twisting and turning.
Thursday nights at 9:00PM CST on ABC
Scorpion – We first tried out this show when it launched and got hooked. It's about a team of geniuses that team up to help Homeland Security with problems they can't figure out. Often times things get pretty crazy and it's an intense show to watch. Definitely drama, if you're into that sort of thing!
Monday nights at 9:00PM CST on CBS
Designated Survivor – I love coming home from teaching my dance class knowing that this show will be on the DVR. It's captivating. In the beginning of the show, every member of the Presidency is killed during a bombing during the State of the Union address that leaves Tom Kirkman (Housing and Urban Development secretary) the seat of the President of the United States. He has to take the chaos and somehow make America safe, all the while dealing with conspiracy and mysterious kidnappings and murders. Intrigued? 
Wednesday nights at 9:00PM CST on ABC
How to Get Away With Murder – At the time of this article, we've just finished the season finale, but if you haven't caught any episodes of this one, now is a good time to catch up on Netflix! It's a really complicated show so you need to start from the beginning, but it's addicting once you do. It revolves around a lawyer who teaches at a university, where she gets entangled with several of her students (interns) and caught up in covering a few crimes. It gradually escalates with twists that you will never see coming.
Originally aired on Thursday nights, you can now catch up on Hulu, Netflix, or On Demand.
The Middle – Back to the realm of comedy, this one just gets me every time. It's the classic tale of a 'struggling' family who we can all relate to at times. They have three kids, Axel (the dumb jock), Sue (the nerdy but peppy teenager) and Brick (the quirky younger sibling with social awkwardness). Every episode leaves me completely entertained!
Wednesday nights at 8:00PM CST on ABC
Bull – If you're into legal sitcoms, you'll appreciate Bull. Dr. Jason Bull is a Psychologist who practices magic in legal cases. He takes on seemingly impossible cases and cracks the case open with his team and intellect. We love watching this one together because it makes you think!
Tuesday nights at 8:00PM CST on CBS
---
What are some of your favorite shows to watch with your partner? Leave a comment below, I'm always looking for new recommendations!
Happy relaxing!
Sarah