Great TV Shows On Netflix For Women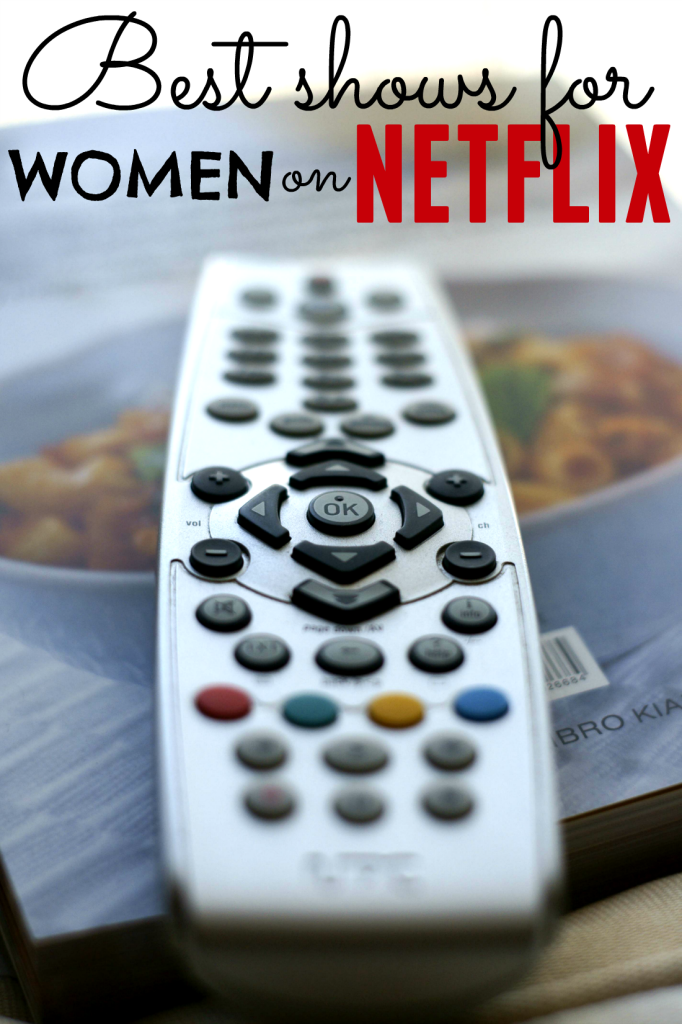 As you might know if you follow us on twitter, since I do almost all of our tweeting these days (almost-angry glare at Macy) that I finished watching every episode of Desperate Housewives. I absolutely loved that show, and thought there would never be another like it. Well so far I've been right but I have found some close competitors. So without further adou, here are some great tv shows that I would recommend to my fellow mommy bloggers… Note that these are on Netflix so when you finally get a chance to sit down and watch tv, the show starts when you do.
1. Desperate Housewives
When I told my mom I was obsessed with this show, she gave me a disapproving look as if I told her I had subscribed to Playgirl. But I assured her that it is not a "raunchy" show like she obviously thought it was. You must watch this show from the very beginning on Netflix to be as hooked as I was, because it explains everything you'll need to know going forward.
Each episode builds off the last episodes so you'll have to watch them in order to understand. But what happens is that you basically can't stop with one. It's very soap-opera-ish like that. But it's sooo good. And by far my ultimate favorite tv series, and the one I would strongly recommend most.
2. Drop Dead Diva
I stumbled in this show when it had the word "diva" in it and I had to try it out. Basically Deb, the main character is beautiful, thin, blonde, and has everything you could ever want, but then dies in a car accident and comes back in the body of Jane, a lawyer who is 'larger' than Deb, and doesn't have everything you could ever want.
This series also builds off the earlier episode, but isn't as intense with the drama that you'd see in Desperate Housewives. Still, it's got great humor, relationship drama, a quirky cast and a fun legal skew which I have grown to love. You actually learn a few things and it's pretty interesting as well!
I'm currently waiting for another season because I'm all caught up 🙁 But that just leaves you more time to catch up in the meantime, right?
3. Pretty Little Liars
My sister actually introduced this show to me when she stayed overnight one time. After watching a few episodes, I told her it was like watching my high school years on TV, okay not really but the setting is high school and there are popular girls who are way too cool. Anyways, the series is built around the murder mystery of who killed their friend, Alison. The girls keep getting weird texts from "A" giving them hints and clues and just little tidbits. It's intense, and intriguing.
This series is built off of a sequence of episodes so you will want to start from the beginning and go in order.
4. Rules of Engagement
This is one that me and my hubby  just started watching, and we are hooked because it is so funny! It's a sitcom with two couples and a single man (David Spade) who are all friends. One couple has been married for years, and the other younger couple just got engaged.
The dynamic is hilarious, and it's complete witty humor and is enjoyed by women and men alike. This is a good one to watch if you're looking to get your significant other hooked on a show to watch with you, especially if you are both fans of comedy and quirky humor.
My husband still calls this show, Jeff and Audrey – I'm not even sure he knows the real name of the show but he still loves it 🙂
5. Raising Hope
Okay, this is another show that you and your SO will like. It's a comedy of a dysfunctional family that is raising an adorable baby, Hope.
The trials and tribulations of true family problems is what keeps this show going, and it's always an adventure. We regularly watch this show, and seriously can't get enough.
If you're lucky, you can catch reruns on TV every now and then as well.
6. Orange is the New Black
My co-worker introduced me to this Netflix-exclusive. She did warn me, as I will warn you, that there is some R-rated (sometimes maybe even X-rated) content. So it probably isn't suitable for your teenager. But, as an adult, you can get past that stuff a little more and I found myself caught up in the storyline.
It's shot in a women's prison, where the main character Piper has gone in for smuggling drugs back in her younger days. Now she is trying to keep her sanity and plan a wedding with her fiance with minimal contact with the outside world.
Hopefully this helps you in your conquest to find a great television show on Netflix. Through trial and error, I wasted a lot of time to form this list so you can learn from my mistakes 😉
Happy watching!
Hearts,
Sarah