30 Cheap or Free Couples Date Ideas
It's so nice to be able to still date your spouse, but sometimes you just don't want to spend a lot of money to be able to have a unique night out with them. That's what inspired this post. I wanted to share some creative date ideas that are either super cheap or free, so that you can focus on spending time together instead of worrying about how much it's going to cost you!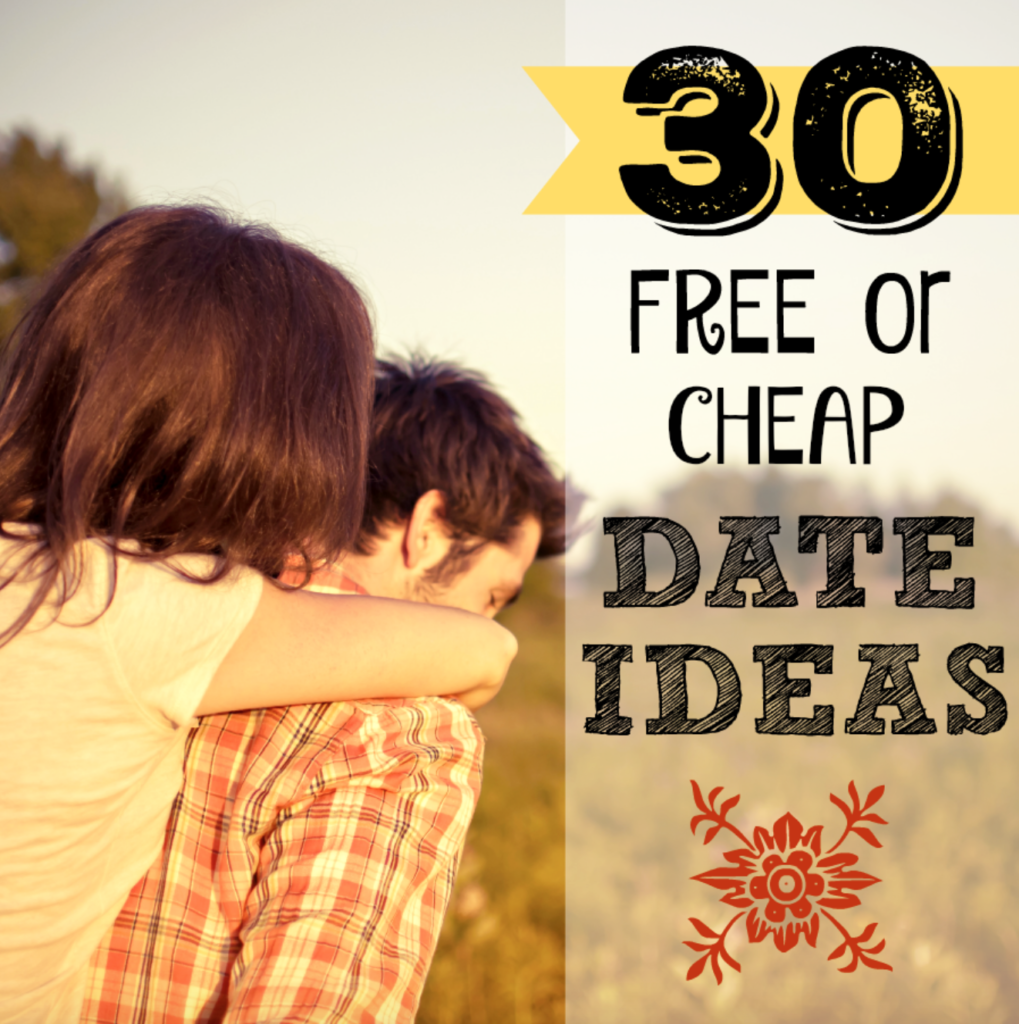 So let's go ahead and get started! Here are 30 cheap or free date night ideas to plan with your spouse or significant other!
Find a new park that you've never been to and take a nice walk. You'll be surprised at how nicely it allows for great conversation.
Volunteer at a soup kitchen or food shelf. Here is a list of available places in Minnesota, sorted by towns: http://www.homelessshelterdirectory.org/foodbanks/MNfoodbanks.html
Play bingo or trivia at a local restaurant or bar. Many places hold these games (free of charge) for customers on a weekly basis. Google your town and bingo/trivia to find a place near you!
Hold a couple's board game night with friends or family. Partner up as spouses and take on other couples in classic games like Sequence, Charades, Pictionary, Cranium, etc.
Tour a brewery or winery. Many times, places will offer a free tour through their plant to show you how they make their delicious brews. If you live in Minnesota, here are a few places that offer free tours:
– Surly Brewing Co. (Brooklyn Center, MN)
– Summit Brewing (St. Paul, MN)
– Flat Earth Brewing (St. Paul, MN)
Go to a sporting event at your alma mater. This could be a high school football game, hockey game, baseball game, etc. Or if you went to college, attend their homecoming for a fun blast from the past.
Visit your library and find a how-to book on something you'd both like to learn. This could be a self-help book, a computer or technology book, a hobby like sewing or pottery.
Work out together. Whether you have a gym membership or not, you can lift weights, go for a jog, or take a 'stroll' on the ellipticals.
Go for a bike ride. It can be around your neighborhood or at a nearby park. It's a fun way to get some exercise and spend time together.
Binge watch shows on Netflix or Hulu Plus. Find a series show and start from the beginning. Some suggestions are Desperate Housewives, Orange is the New Black, Mistresses, Pretty Little Liars, or Breaking Bad.
Create a YouTube video of something you are both experts at. This could range anywhere from how to make the best omelette ever, how to repair an appliance, or even how to make your favorite drink. Get creative and have fun. You'll enjoy watching it even a year later!
Create custom mugs for each other. This is fun and easy, just pick up some plain white coffee mugs at your dollar store and use Sharpies to decorate a mug for each other, then bake at 350° F for 30 minutes to set.
Go sledding (if it's winter) or go skip stones (in summer). Pretend you guys are kids again!
Make homemade pizzas together. This is so easy! You can purchase pizza crust at the store or you can make your own, there are tons of recipes online. Then use pizza sauce, cheese, and all the toppings that you could ever want!
Make delicious ice cream sundaes together. Complete with hot fudge, caramel sauce, sprinkles, and of course a cherry!
Go thrifting! Hit up your local thrift store and see what treasures you can find for under $10. It's all about the hunt.
Go out geo-caching! If you haven't done this before, you'll have a blast. Download a geo cache app on your phone and go out in search of caches near you! It's basically a treasure hunt to find a hidden box or canister. You're supposed to bring a little item to put in once you find it, and you can also pick one item to take with you. Then be sure to put it back right where you found it!
Pick flowers and hand them out at a nursing home. You might also be able to stop at a florist at the end of the day and see if they have any flowers they are about to throw out. Let them know you're going to be stopping by the local nursing home and handing them out. When you get there, don't be afraid to stop and have conversations with residents there. You will make their night!
Tour Open Houses. Even if you're not in the market right now, it's fun to check out open houses! It's even more fun when you go to a luxurious town and tour big houses!
Attend a free outdoor concert or movie. Many times in the summer, cities will put on free concerts in the park or free kids movies projected onto a big screen at the park. Check out your town's website to see what kinds of events are being put on in your city.
Go skating! Whether it's winter or summer, you can go ice skating or rollerblading. Find a park that has an outdoor ice rink, or go rollerblading at a park that has trails.
Attend a farmer's market. Check out the locally grown, fresh produce and other hand-made products and maybe even bring some home for a very healthy dinner!
Go to an amateur comedy night. You can find these usually on off-nights at the comedy clubs like Monday or Tuesdays. If you're in Minnesota, Acme Comedy Club has Mondays as open mic night and it's free to watch.
Take a class together. Communities sometimes have programs that run classes one night a week for different skills or hobbies. This can include pottery, wine-making, or even a nutrition or fitness class. They typically last about 6 weeks and cost around $30/person.
Go to a painting class. These seem to be popping up left and right around the Twin Cities, but basically you can attend a class put on by an artist, and you progressively paint a picture together. Many times they also provide wine and snacks as well. To do this on the cheap, keep a watch for these on sites like Groupon or LivingSocial.
Do free yoga. Many men don't realize that yoga is not just for women. It's a great exercise to relax and rejuvenate your body and mind. Once a week, you can attend a free yoga class at a Lululemon store near you, check out

their schedule here

.
Create a bucket list together. Write down a list of the things you dream of doing someday. Then make a goal of completing those one by one!
Go rock climbing. The only cost associated with this is usually the entry fee. Find coupons online to save money and then have a fun adventure!
Play cards with each other. You can play Go-fish, Uno, Cribbage, or any other 2-person game that you can think of. Here's a list of popular two-person games.
Make art together. This is easier than you're thinking. Grab some magazines and a 8×10 piece of paper (plus a frame). Both of you can cut out pictures of things you love, things you want to do, or words that describe you as a couple. You can even include your faces on the pictures of people in the magazines. Get creative and have fun. When you're all done, put your art in the frame and admire it!
Pin this for later!!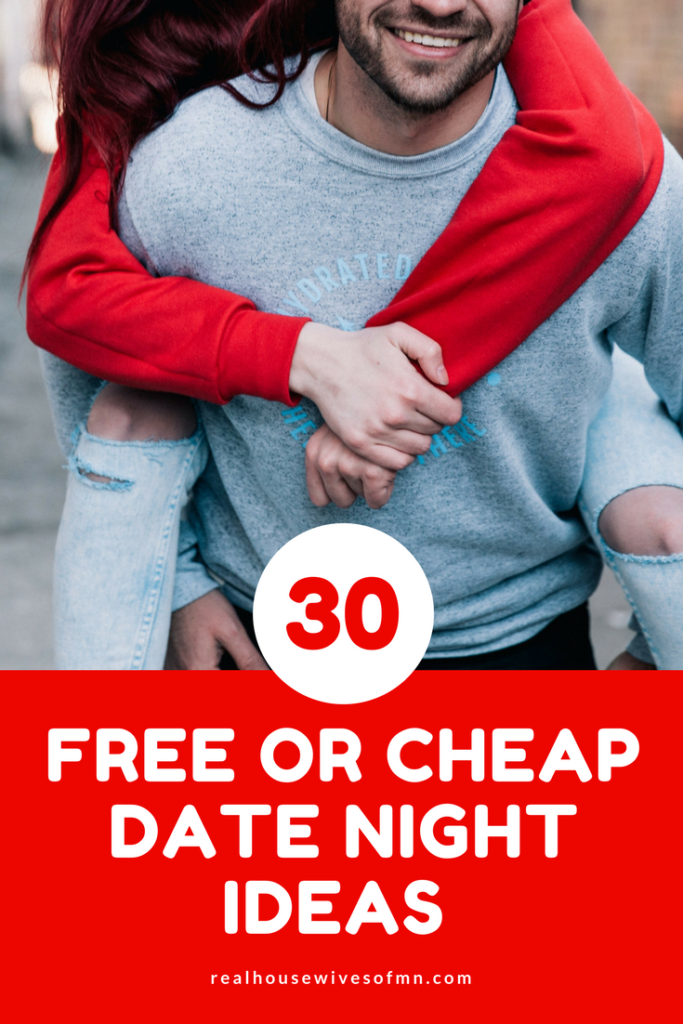 Hopefully you'll find something above that speaks to you! If I missed any good ideas, leave a comment below. I love to hear your ideas!
Hearts,
Sarah