Restaurant Review: Conga Latin Bistro
I got a gift card for Conga Latin Bistro on Restaurants.com so DH and I gave it a try.
To be completely honest, I did not expect a whole lot from this restaurant when we pulled up. It is just past the swanky part of downtown Minneapolis and from the outside looks like nothing special. However, I was pleasantly surprised by the atmosphere as soon as we walked in. The dining area is flanked with 2 HUGE bongo drums and there is a Latin-inspired mural on the back wall. There was nice Latin music playing in the background and very friendly staff. From the host to the server, everyone was polite, friendly and full of smiles.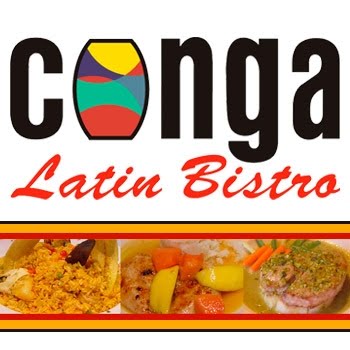 Now to the food and drinks… I will start off by saying I got to experience the BEST steak I have EVER had in my life! Ever! It was soooo delicious, and cooked a perfect Medium Rare. It was tender and flavorful. It came with rice and beans that took me straight back to the memories of being in Costa Rica.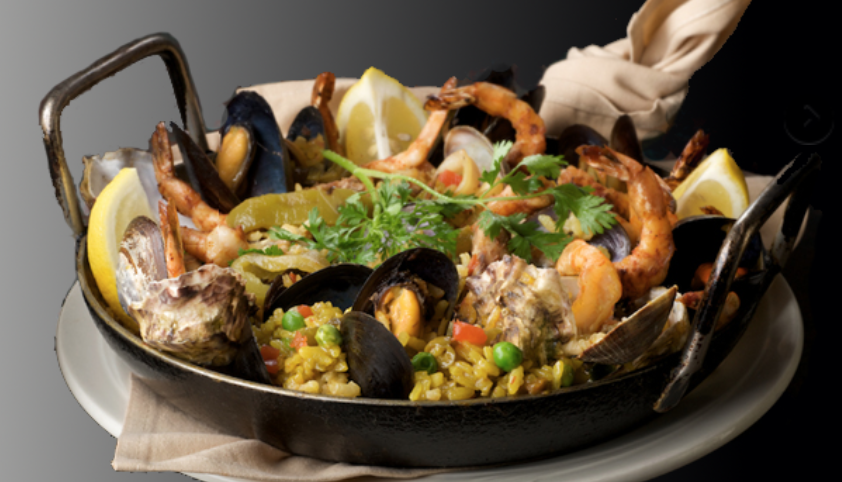 DH ordered the Jamaican Chicken. The curry was a delicious mix of flavor and spice. The chicken was nice and tender. And the greens were perfectly cooked. To tone down the spice, it was served with white rice. The perfect combo. I will say, the dish was too spicy for me, but that isn't saying a whole lot. 🙂 We complemented the main course with the Empanada appetizer (cheese, chicken and beef empanadas) and two piña coladas.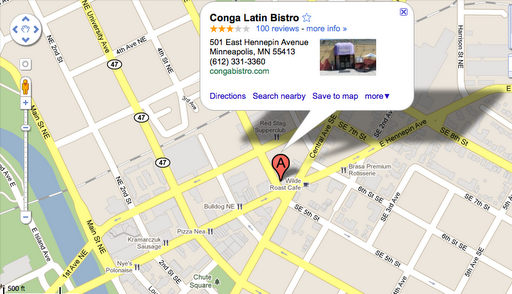 Price: Entrees ($9.95-$19.95) Appetizers ($5.50-$10.50)
Food: A+
Drinks: Beer is $4-$5. Mixed drinks are $5-$7. They have a decent selection of Latin drinks and beer. Happy Hour Special is 2 for 1 mixed drinks and beer.
Atmosphere: B Inside was nice but outside wasn't all that inviting. However, we did not stay for the Latin dancing and music they have every night of the week. I will definitely be going back to experience that!
Recommend?: Absolutely!!
Give it a try and comment here about your experience!
501 East Hennepin Avenue
Minneapolis, Minnesota 55414
Phone Number: (612) 331-3360
Love,
Macy