Houlihan's Launches Healthier 'Inspiralized' Dishes
We received a gift card to purchase the new entrees, all opinions are my own.
Recently, my hubby and I were invited out to try out the new Inspiralized dishes at Houlihan's in Richfield, MN. I was completely unaware what it was exactly, but I'm all about trying new healthier foods so I gave it a shot!
What is Inspiralized? It is a clever way to turn vegetables into noodles making dishes that are 'clean-eating' friendly. It was created by Ali Maffucci after tasting a pasta dish that was made out of zucchini 'noodles' that were created from a spiralizer. From there, she began experimenting and now she has a popular food blog, and a New York Times best-selling cookbook, to name a few of her accomplishments. You can learn more about her and her process at Inspiralized.com.
In comes Houlihan's. They partnered with Ali to introduce these healthier, delicious dishes to their customers. So what's on the menu? Take a look for yourself.
THAI 'NOODLE' SALAD
Sriracha Thai peanut sauce tossed with spiralized fresh zucchini 'noodles,' mango, red peppers, snow peas, tri-colored quinoa, basil, mint, and almonds. We also added grilled chicken. 
SWEET POTATO, CORN & BACON MEXICALI FLATBREAD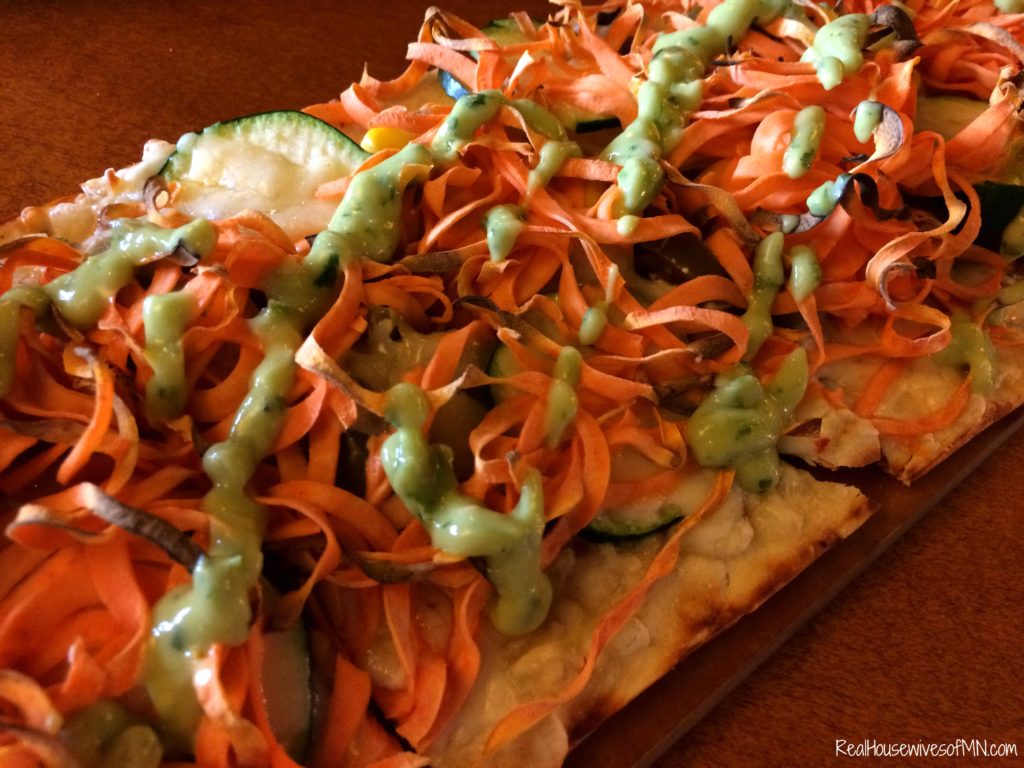 Spiralized sweet potatoes & zucchini, sweet corn, bacon, Greek yogurt white sauce, pickled jalapeños, blend of cheeses, and avocado salsa.
BUTTERNUT SQUASH AND SAUSAGE LASAGNA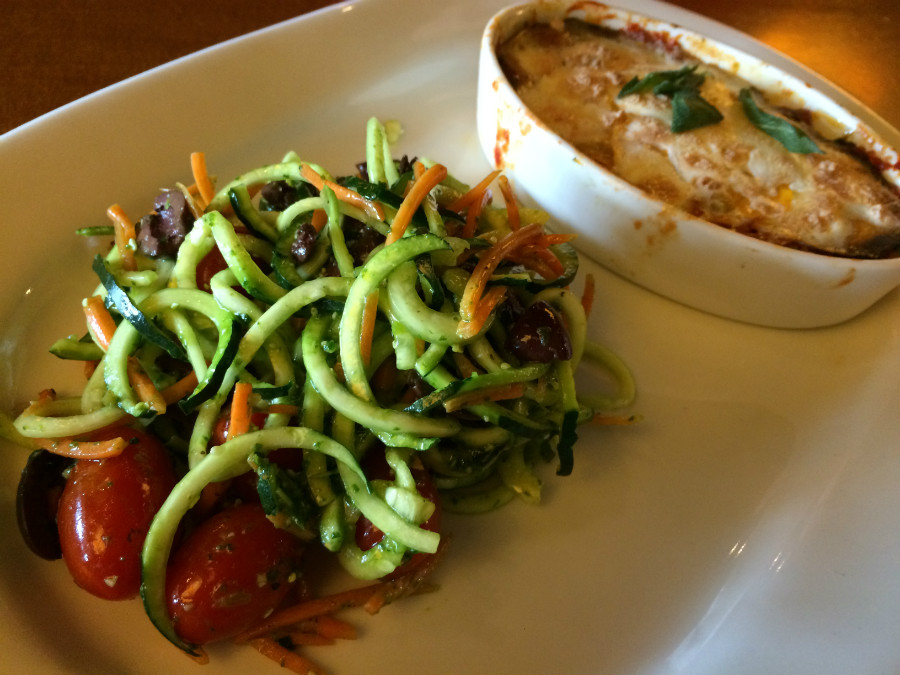 Spiralized butternut squash 'noodles,' herbed ricotta, Italian sausage, sautéed organic kale-spinach-chard blend, marinara & mozzarella, served with a pesto zucchini 'noodle' side salad.
—
As a side note, we went there hungry and ordered one of everything! I mean, it was for sampling purposes of course. I also had to order a cup of the loaded baked potato soup for an appetizer because I was so hungry. This was also delish, but that's decides the point!
Each dish was pretty good, who knew you could make these meals out of vegetable 'noodles'? I think it is a neat way to offer something 'clean' on a menu, it's rare to find when you go out to eat these days. So when you can actually choose something healthy, that's a win.
I think our favorite dish however, was the Thai Noodle Salad, although the Flatbread was a close second. Yum. Have you heard of this new spiralized trend? Which dish would you try?
Til next time,
Sarah

Don't miss a beat! Subscribe here for email updates and get a weekly roundup of my latest posts!