Get Into Bonefish For Summer Specials
I received a gift card to visit Bonefish, however all opinions are my own.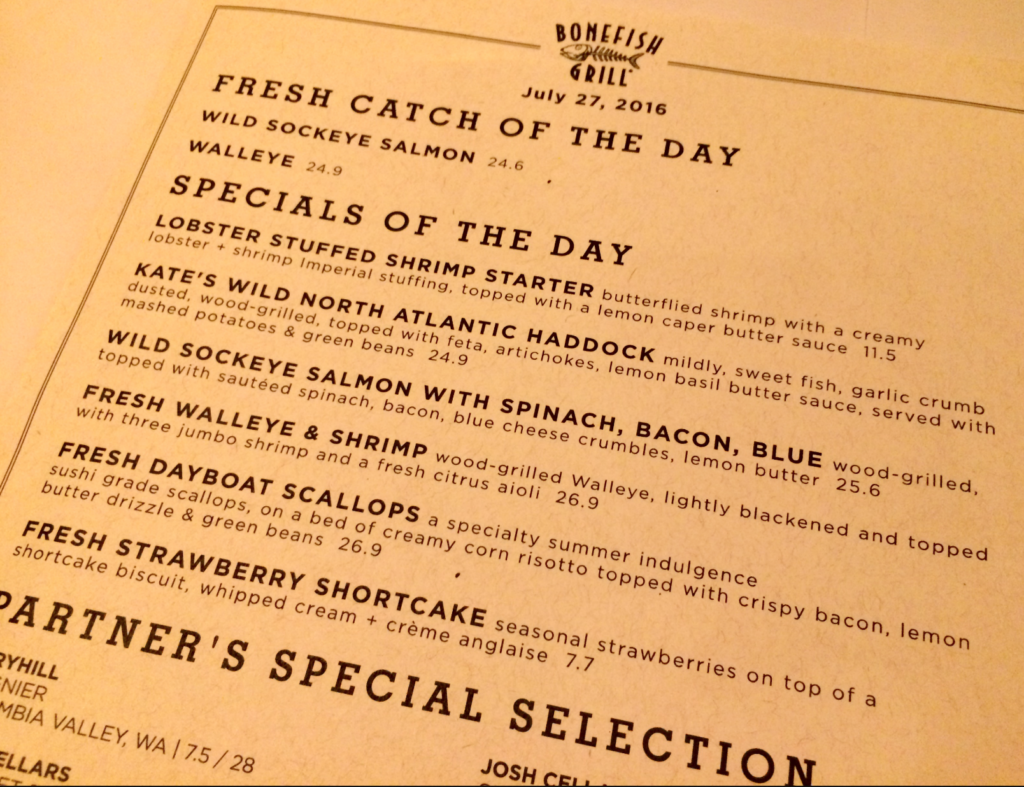 A week or so ago, we took the family down to St. Louis Park, Minnesota to visit Bonefish Grill (1607 West End Blvd, St. Louis Park, MN). We'd never been there before, so I was excited to not only see what it was like but to try out their amazing summer specials before it wasn't summer anymore! If you haven't been there before, it's right in the area by the Shops at West End, super easy to find and parking is plenty in the ramp behind it.
We got to our table, and it was nice and cozy – plenty of room around us so we didn't feel squeezed in there. The lighting was dim but not dark by any means (you'll notice this in my photos, they're not super bright!) so it created a warm ambiance.
Summer Specials
As far as the summer specials go (you can kind of see in the snapshot above) there was some really yummy offerings. For one, the wood-grilled Wild Salmon which is hand-cut and simply grilled. Then there's the Walleye with Citrus Aioli and Shrimp topping (um, yum!) and also the Daybook Scallops. The scallops are sushi grade and set on a bed of creamy corn risotto topped with crispy bacon, lemon butter drizzle and green beans. Seriously delicious!
We started off with fresh bread and olive oil, along with the chef's special which was a plate of AMAZING shrimp. The chef even hand-delivered it to our table to tell us a bit about it. I was beyond impressed with the taste and I'm not even a big shrimp person. That's how delicious that was. No wonder it's their special!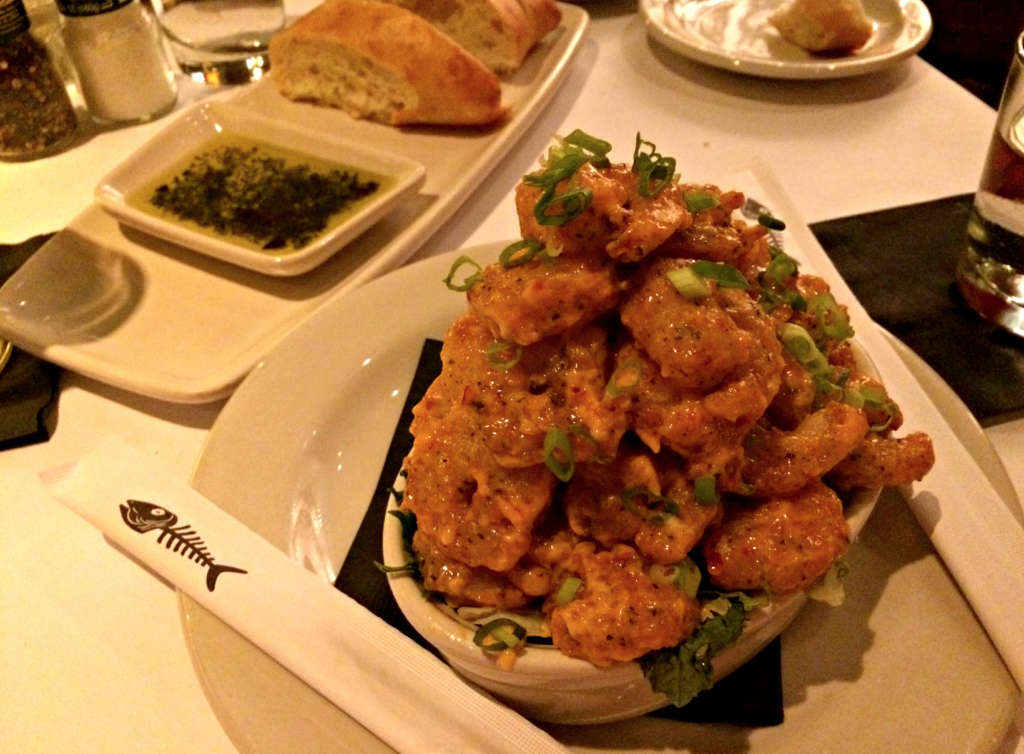 For dinner, it was much debate – but we ended up ordering the Wild Salmon and an amazing Filet Mignon. Little miss had the fish sticks and fries which she enjoyed thoroughly. As for us and our meals, let's just say we didn't have any leftovers! It was all beyond delicious.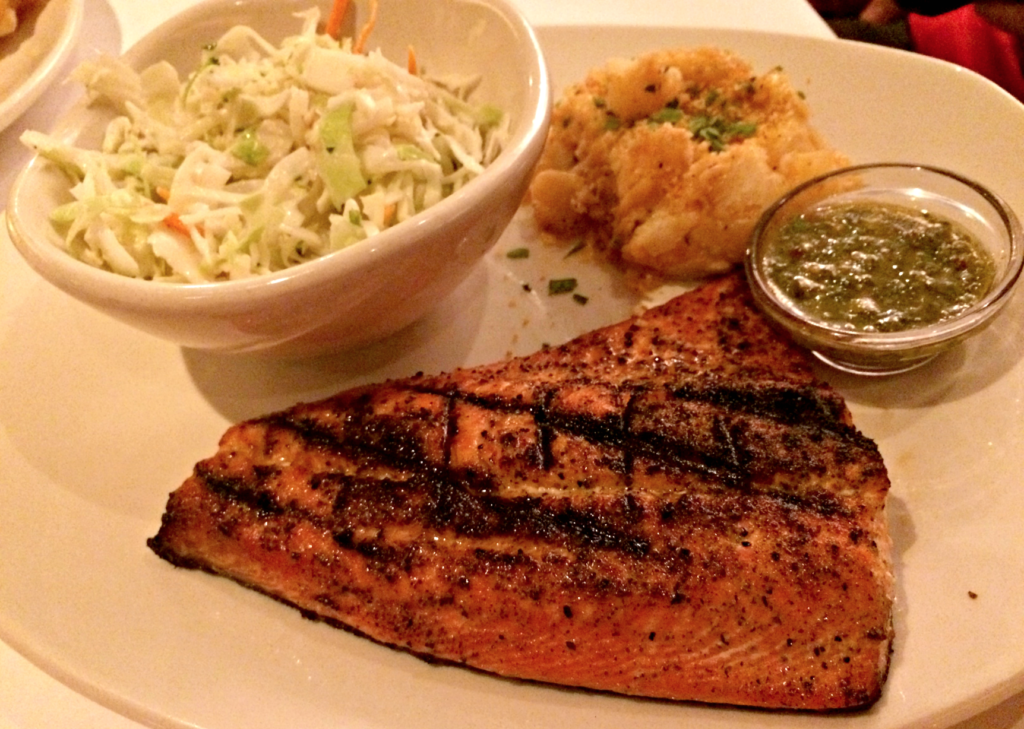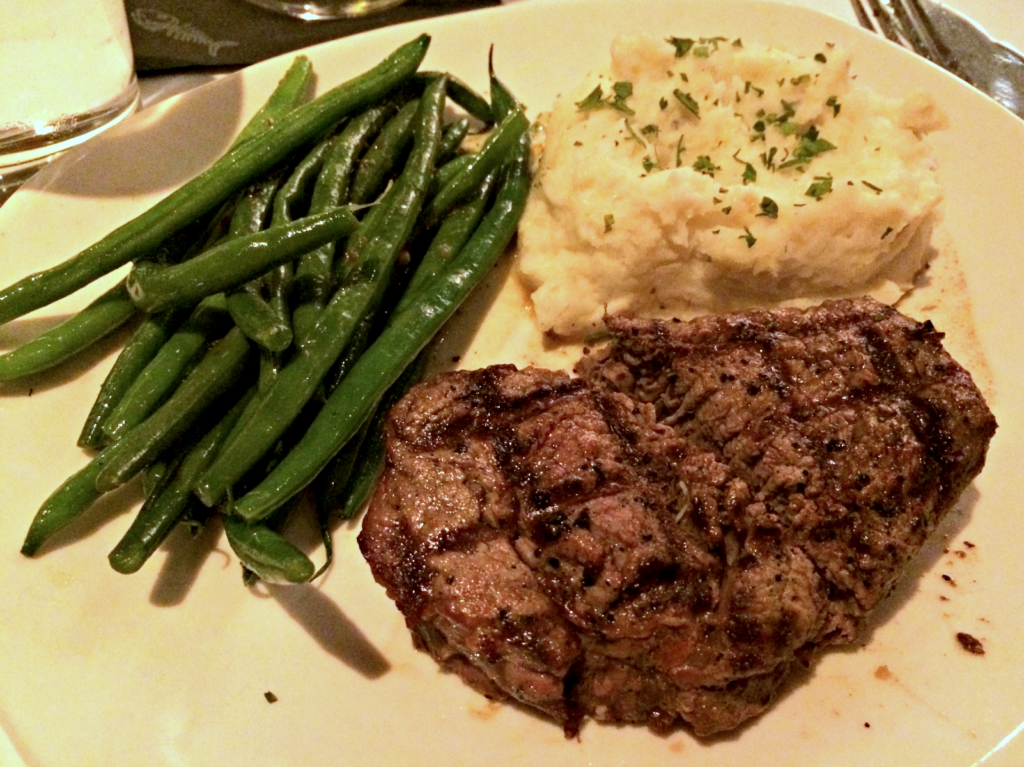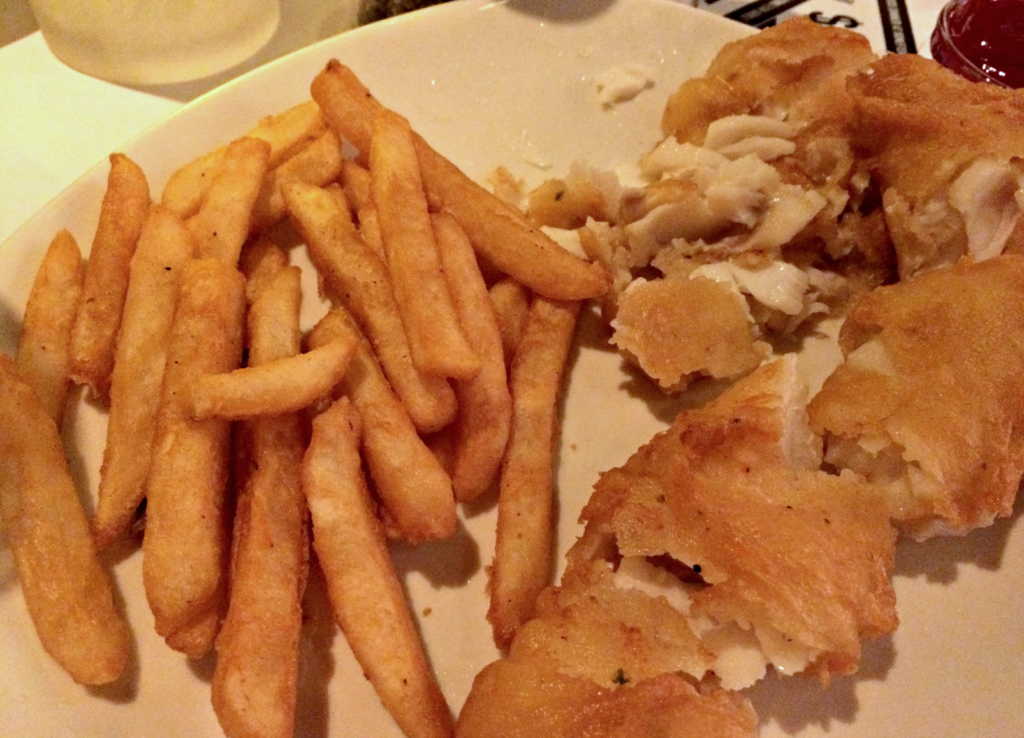 Seasonal Cocktails
What is summer without a scrumptious cocktail? Well Bonefish has it figured out, let me tell you. They have a Strawberry Rosé Martini that is to die for, along with a Fresh Watermelon Martini.
---
Now if you want to catch these amazing summer specials, you better get into Bonefish Grill ASAP and be sure to order the shrimp as an appetizer, you will not be disappointed!
We will definitely be back, that's for sure. Maybe we'll see you there? 🙂
Hearts,
Sarah

Don't miss a beat! Subscribe here for email updates and get a weekly roundup of my latest posts!