Bonefish Grill Winter Menu Preview
We were hosted by Bonefish to test out their new dishes. All opinions are 100% my own. 
Right before Christmas, we took the family out to have dinner at Bonefish Grill, it's right in the Shops at West End (St. Louis Park, MN) and has become a great place for us to get away for a nice, special meal. The atmosphere is kind of a business casual, but can be glammed up as well. What I really like about it there though, is that it's a nice meal where it's okay to have your little one tag along and it's not a faux pas.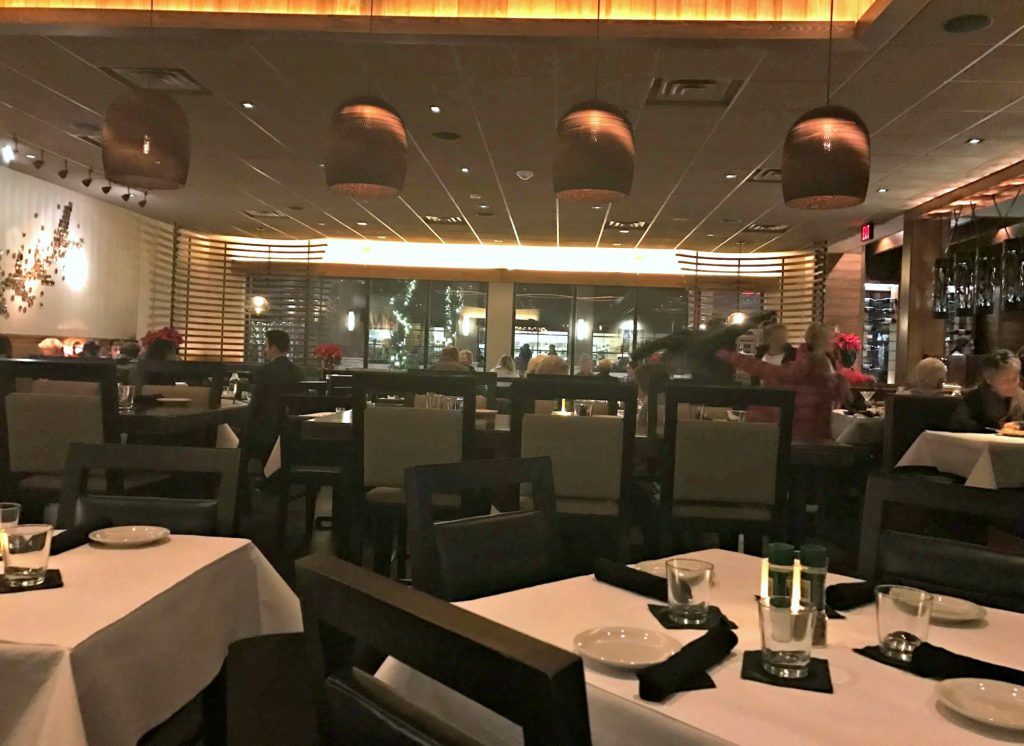 We went in to test out their winter menu items, which started with the holiday season and are served every day. Some of the honorable mentions include the Lobster, Crab & Artichoke Dip (which uses sweet lobster, lump crab, and house-made tortilla chips) or the Fresh Oscar Mahi-Mahi (wood-grilled fresh Mahi-Mahi that's topped with jumbo lump crab and steamed asparagus with lemon butter).
And what is a dinner out without a seasonal cocktail? At Bonefish Grill, they have a special drink right now called the Winter White Cosmo that you'll have to try out. It features Reyka Vodka, Cointreau, St. Germain Elderflower liqueur, white cranberry juice and fresh lime juice. Each of these cocktails are handcrafted to order and is sure to start the meal off right 🙂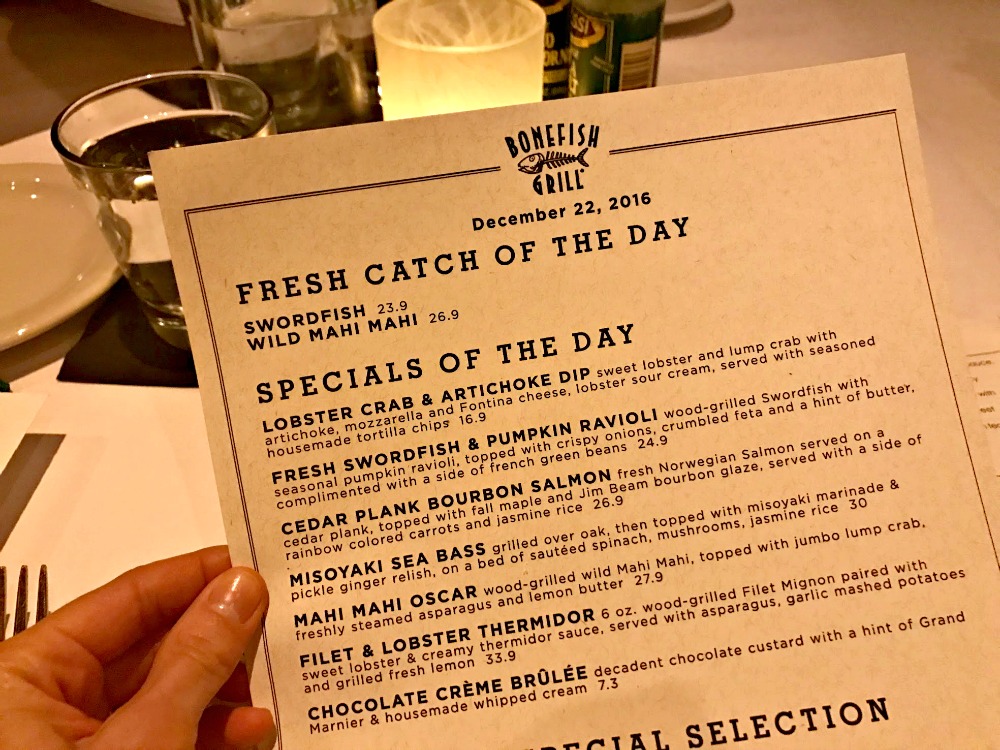 I was feeling a little adventurous, so I ordered the Filet & Lobster Thermidor. It's essentially Filet Mignon (wood-grilled) paired with sweet lobster and creamy Thermidor sauce, served with garlic mashed potatoes and fresh asparagus. I'd never had lobster before but apparently that night, I thought it was a good time to try it! It was a lot of food, I should have anticipated, but it was all amazing! With the extra, I was able to take it home and have it for lunch the next day. Double win!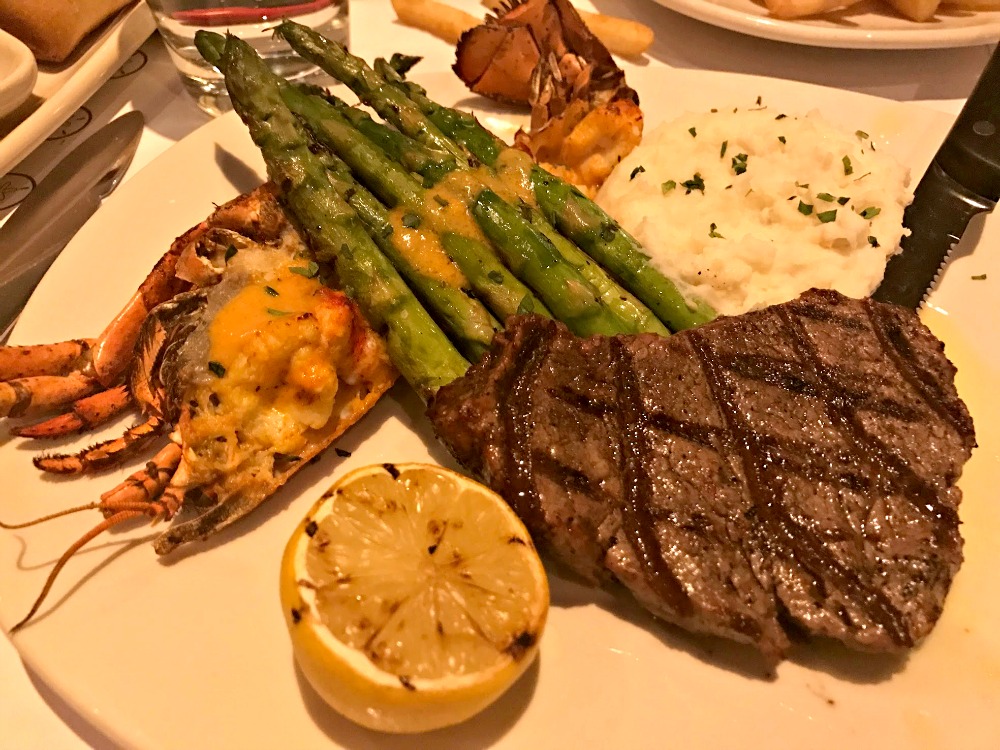 I love that they actually have a kids menu, it's impossible to find small portions on regular menus at restaurants and it's hard to find things that kids like! So this was so perfect, she got the fish strips and fries – so perfect for little ones, and I appreciated these kids offerings!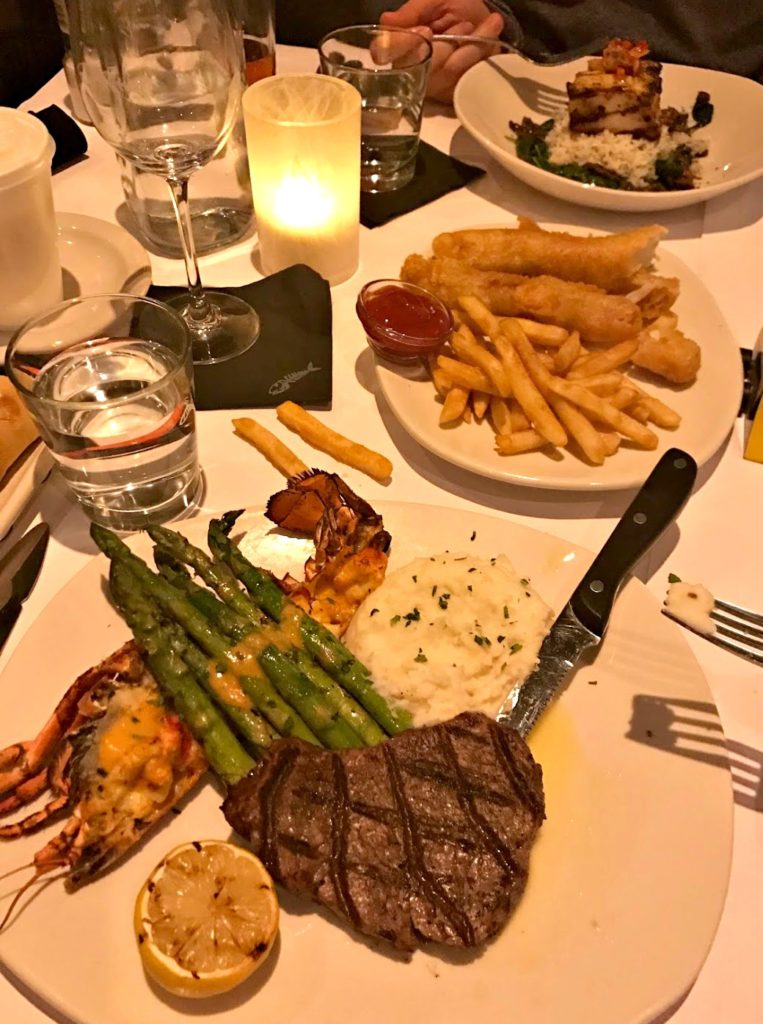 It must have sounded so good on the menu, that my husband had to try out the Misoyaki Chilean Sea Bass. It was grilled over oak and topped with misoyaki marinade and pickled ginger relish, set atop a bed of sautéed spinach, mushrooms and jasmine rice. He said it was delicious – he's a big fish guy, so I knew he'd enjoy that one thoroughly! (and he did!)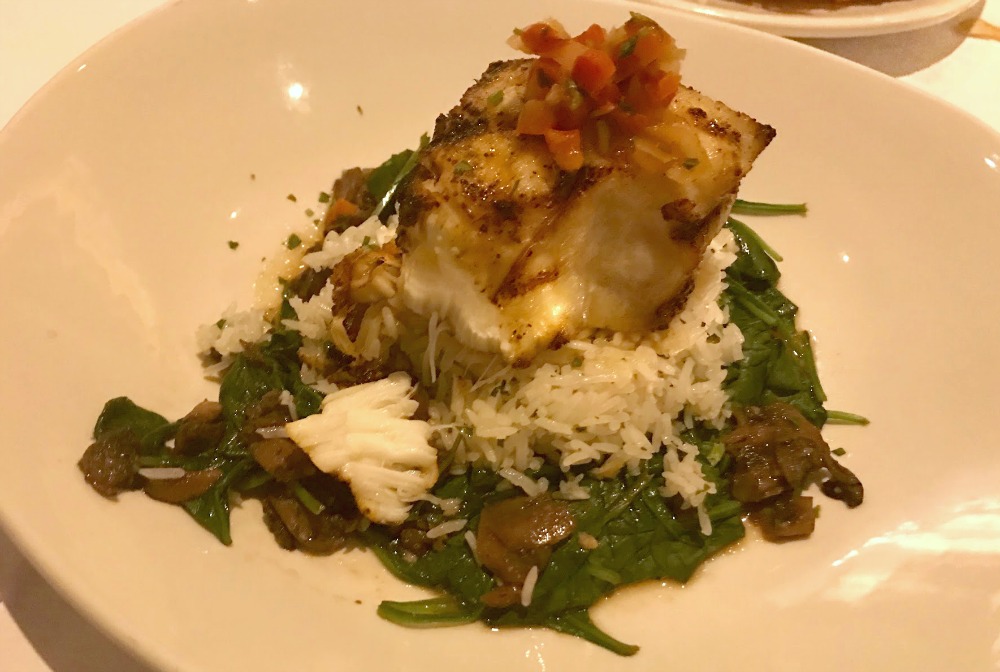 Last but not least, don't ever forget dessert! Bonefish Grill has a delicious seasonal Chocolate Crème Brulé, this is made in-house with a splash of delicious Grand Marnier.
I love Bonefish Grill, whether it's a date night or a family night out. They have delicious options for everyone, and it's so fresh and tasty!! To catch some of their other seasonal items, you can see my Summer Menu Preview post here!
Bon apetit!
Sarah

Don't miss a beat! Subscribe here for email updates and get a weekly roundup of my latest posts!