This Week's HOT Target Deals (9/20-9/26)
I am a Target affiliate and receive compensation for purchases made.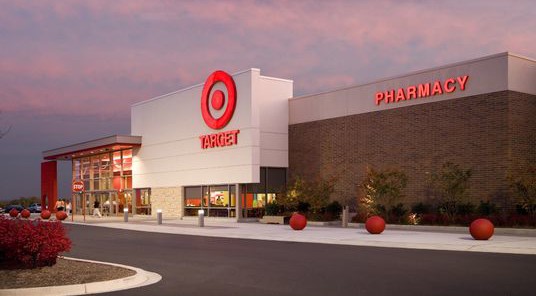 Since I am all about savings (and with Target being my absolute favorite store to save at) I wanted to share some of the HOT deals that you can find at Target this week.
I hope, hope, hope you were able to grab the 40% off cartwheel deal yesterday for Halloween costumes and candy. I had a post on the deal started and of course, it never made it to the end because I had a hungry, cranky baby and a needy, whiney pup. So I apologize that didn't get finished!
HOT Target Deals This Week
But nonetheless, there are still some awesome deals to take advantage of today and tomorrow! Here's the hot deals to take advantage of this week (through this Saturday, 9/26):
Save 25% on Women's and Men's Sweaters with promo code: SWEATER25
Save $5 when you spend $30 on clothing, or save $10 when you spend $50! (Click here to get this deal)
Up to 25% off

Home updates,

plus an extra 10% off with promo code: FURNITURE
Save up to

40% on Costumes and Accessories

for the whole family!
And don't forget to save an extra 5% on everything by using your Target Red Card. This adds up fast, trust me! If you don't have one yet, you can sign up below. I have the Target Red Card debit option, so it just comes out of my bank account like I would normally do to pay, but this way I get the extra 5% every single time. Worth it!
You can also score cheap deals on Barilla Pronto Pasta, Swiffer Dusters and more this week! See this week's Target deals at one of my favorite coupon sites, hip2save.com!
Sarah

Don't miss a beat! Subscribe here for email updates and get a weekly roundup of my latest posts!