Possible Free Vidal Sassoon Hairspray at Target!
I have gotten some awesome deals couponing lately. But one unadvertised (or un-blogged, I should say) deal that I found was while I was shopping at Target a couple days ago. I stumbled across a great little deal on a clearance end cap! They had Vidal Sassoon hair spray for $1.14, on clearance marked down from $4.99!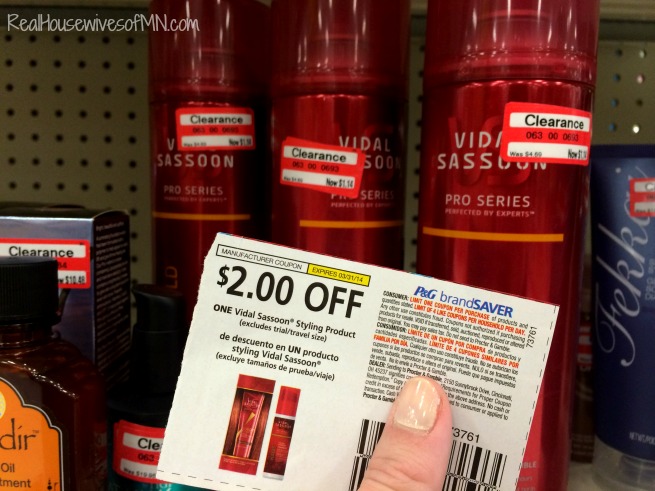 I grabbed my coupon binder and sure enough, I had these $2/1 Vidal Sassoon Styling Product coupons making the hairspray completely free!
I believe you can find this coupon in the 3/2 P&G insert. But it expires 3/31/14, so make sure to get out and check your stores this week!
I know it won't be the same at every Target, but it doesn't hurt to check, right? 🙂
Happy savings!!
Sarah

Don't miss a beat! Subscribe here for email updates and get a weekly roundup of my latest posts!