How to Save Money on Halloween Supplies: Plus, WCCO Feature!
If you keep up with the Real Housewives of MN facebook page, then you probably caught the status saying that I was going to be on a WCCO Halloween money-saving feature! It was very exciting and a lot of fun to get together with Aristea Brady and the WCCO crew. Here is the video, if you'd like to see it!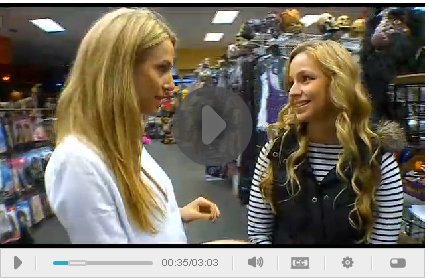 The top tips that we highlighted on the news feature were:
1. Use the ShopSavvy app to find the lowest price for any product.
2. Visit bulk stores and purchase your candy there.
3. Skip the masks and just use face paint!
4. Do a costume swap with friends and family instead of buying new costumes.
5. Use Freecycle.org to score free costume pieces.
6. Find a dentist office that will buy your candy from you and ship it to troops overseas.
A special thanks to WCCO and Aristea for the opportunity! It's always a blast talking about saving money 🙂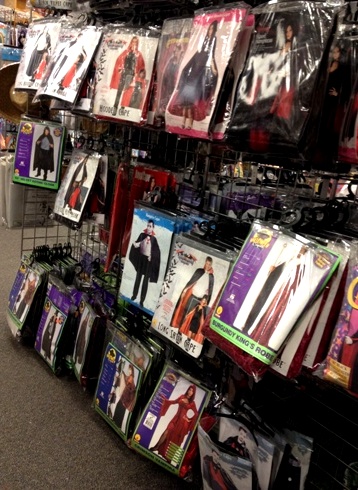 More Money-Saving Tips For Halloween
Now, I had some more tips for you on how to save money on Halloween that didn't quite make the short one-minute segment, so I wanted to make sure to share those with you guys! Here are some more useful information for you:
7. Go to the Dollar Store – You can not only find costume accessories here, but you'll also find tons of great little pieces for decor and even candy too!
8. Shop Thrift Shops – You would not believe how many options that thrift stores have this time of year. Check out my post from last year to see how you can shop for Halloween at Goodwill for more details.
9. Shop the After-Halloween Sales – I scored some awesome deals at Target last year on Halloween decor that went on sale as soon as Halloween was over. Other places to check out include Joann Fabrics (believe it or not!), home improvement stores, Kohl's and more.
10. Use What You Have – It may seem like an obvious point, but some people forget that they  have certain pieces of clothing or accessories and they'll go out and buy brand new ones. For example, you probably already have black tights, or a necklace that would probably work for your costume, even shoes that you don't care about anymore and you can paint or decorate them. Get creative and look around your house, you're sure to find something that will work for you.
11. Scope Out Coupons – Every year, I have about 400 trick-or-treaters, not exaggerating. So I need to save money on candy or we would quickly go broke. My secret has been to find manufacturer coupons and stack them with store coupons to get the best deal. You can find manufacturer coupons both in the newspaper along with online. Some good sources for printable manufacturer coupons are Coupons.com and SmartSource.com, but of course there are tons of other ones out there. Then for store coupons, watch for newspaper inserts for Cub, Coborn's, Rainbow, Etc. and make sure to bring those along. If you're short on time and looking for the best Halloween candy deals, BargainstoBounty.com puts on a weekly coupon roundup for the best deals on Halloween candy. Check that out for a great time-saving resource.
I hope these tips help you save some money this Halloween! If you have a tip to add, be sure to add it in the comments! 🙂
Only two weeks left til Halloween!!
Hearts,
Sarah

Don't miss a beat! Subscribe here for email updates and get a weekly roundup of my latest posts!