A Holiday Gift He Will Enjoy All Year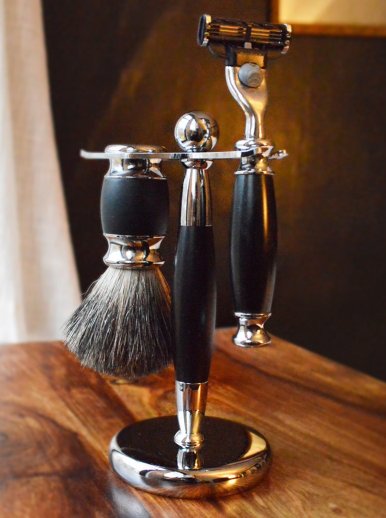 The holidays are fast approaching, and you're checking off the mile-long list of cards, baked goodies, and presents for your family and friends. Between Black Friday madness and holiday parties, have you gotten something special for your husband? Mercer + James has some unique gifts that will be appreciated every morning, year-round. Can you say the same about last year's sweater?
For the special man in your life, a well-designed shaving regimen can elevate the morning shave from a hurried task into a cherished ritual. To start his day off right, Mercer + James offers a collection of traditional and modern classic razors and shaving sets that not only improve his morning routine, but look great in your bathroom.
Mercer + James was started by native Minnesotan husband and wife team Michael Schlotfeldt and Elizabeth Von Lehe, who believe honest materials and impeccable quality in everyday products can elevate a task to a memorable experience.
Blog Reader Discount
For the fans of the Real Housewives of Minnesota, they are offering a special holiday promo for 15% off all shaving sets, razors, and shaving brushes. Use promo code REALHOUSEWIVESMN during checkout through Dec. 20th, and you'll also get a free classic shaving oil thrown in with your purchase; a great stocking stuffer to go with a great gift!
Browse the full collection on their website (www.mercerandjames.com) and find the perfect shaving upgrade for your husband. Happy holidays! 🙂
This guest post provided by the good friends of mine at Mercer + James.