Free Passes to "Earth to Echo" Pre-Screening on July 1st!
I received tickets to the Earth to Echo pre-screening for this post.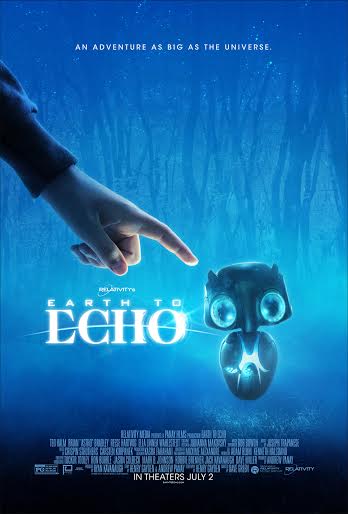 I think it is a hot time to go to the movies right now, because there are some GREAT movies coming out. But even better than seeing a great movie, is getting a great deal on tickets to see the movie. Well you can't beat free, can you??
Yes, that's right, I said FREE! Because right now, I'm giving away FREE passes to a pre-screening of Earth to Echo!
When: July 1st at 7:00pm
Where: ShowPlace ICON in St. Louis Park, MN
You can snag up to four free passes to see this movie before everyone else!
Personally, I love doing that because I feel especially VIP for having seen it before it even came out for the public in theaters 😉
Here's the trailer for Earth to Echo, in case you haven't seen it:
GRAB YOUR FREE PASSES
Grab your passes to see this summer's exciting new sci-fi adventure movie EARTH TO ECHO (http://callhimecho.com)! Go to http://relativityscreenings.com/redeem and enter the code ECHOMSP701 to download up to four free passes to see the screening (while supplies last). Note that seating will be first come, first served so it is recommended to arrive early!!
I hope to see a bunch of you guys there! I'm excited!
Hearts,
Sarah

Don't miss a beat! Subscribe here for email updates and get a weekly roundup of my latest posts!