Easy Ways to Save Money – And Website Resource List
Today started out early! I woke up at 3am to get ready to go down to St. Louis Park for a couple live segments with WCCO (CBS) about money-saving tips and resources. I had to narrow it down to my top four of each category, which was tough because there is so much out there! But I managed, and hopefully gave some helpful tips.
First things first, I'm almost 26 weeks pregnant now and it was a long process for me to find something to wear for the segments. So far I've bought maybe 2 maternity tops, both of which I really don't love, but they're better than stretched out t-shirts which has been what I'm down to lately! It's a frustrating ordeal, to go through your whole closet and not be able to find a single thing that you feel like you look good in. My husband saw my frustration and we made a late night trip to Target to see if we could find something to work. I took a few looks around and found nothing. He grabbed a few tops and said, "Let's try some stuff on here!" Bless his heart. I ended up going with the blue Liz Lange one he picked out.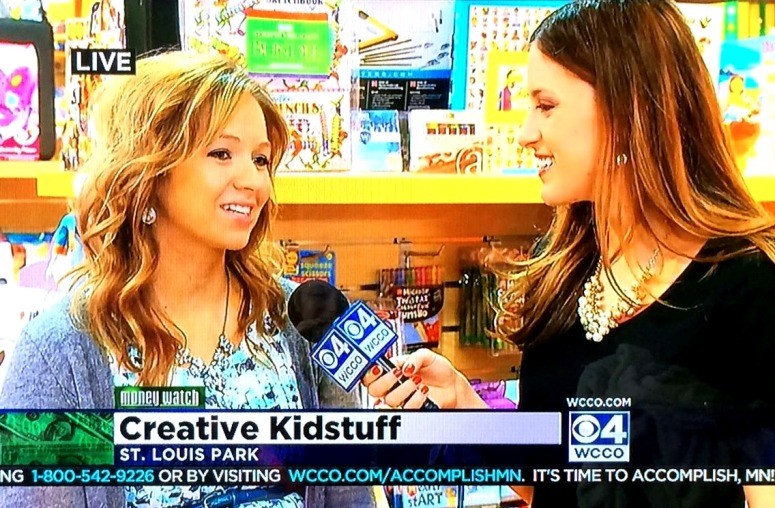 Alright, so back to the topic at hand; money-saving. Here's the first segment, in case you missed it: http://minnesota.cbslocal.com/video/11173815-creative-ways-to-save-while-you-shop/

The second segment didn't make it up on their website so you'll just have to keep reading to find out my four favorite deal websites. Here's what I outlined in my interviews…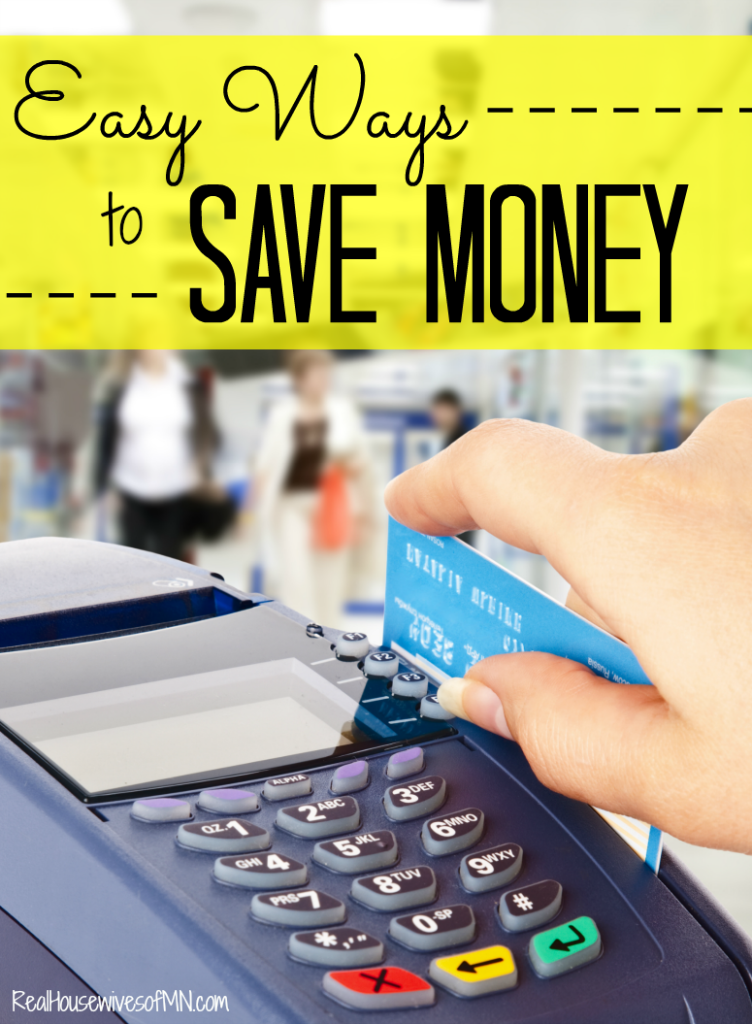 Practical Ways for Mom to Save Money
1. Think Ahead – Instead of shopping for what you need right now (which is when you end up paying full price), purchase items that you know you're going to need when you see them at a low price. For example, if you see a great deal on shampoo/conditioner, buy a few! You'll need them soon enough and you'll be glad you have back-ups when you run out, plus you'll pay much less when you find them on sale (and use coupons to lower your cost even more)!
Personally for me lately, I've been keeping my eyes peeled for diaper deals. I've created a little stockpile of diapers ranging from sizes 1 to 4, and I've been able to get them for under $2.00 a package, or in some cases I've been able to score them for free! Watch for hot deals (such as save $10 when you spend $40, or get a free $10 gift card when you buy two, etc.) and then stack that with manufacturer coupons and/or store coupons to get the very best deal possible.
2. Shop Second-Hand – Kids go through things so fast that they barely get used sometimes. Everything from clothes, to toys, to movies… they obsess over things for short periods of time and then they just collect dust. These items often times end up at Goodwill, garage sales or stores like One Upon a Child where you can pay a fraction of the cost for something that's barely been used.
3. Meal Plan – It only takes a few minutes each Sunday to sit down and flip through the weekly circulars. Jot down what's on sale that week, and try to pair this along with things you might already have in your fridge, freezer or pantry. From there, get your coupons ready and head to the store to get your shopping done all in one day. This will not only save you time during the week (because who likes trying to scrape together something to make at the last minute anyways?) but it also will save you money from having to run to the store and purchase random items at full price.
You don't have to schedule your whole week either. If you make enough for leftovers, you can make Fridays your "Choose Night" where you all pick from something you already have made. It's a win-win!
4. Utilize Coupons – Yes, it takes time to clip coupons but it is just worth it. I don't put that much time into clipping coupons, maybe a couple hours a week? And that's including cleaning out expired coupons and clipping/organizing new ones. I'll plan my shopping around store deals and good coupons to get the best deals on items and when it's a good price, I stock up! My hubby made me storage shelves last summer because I needed somewhere to put my extra 'stock'. I don't go crazy but when there's a great deal, I'd rather buy 10 jars of pasta sauce at $0.20 each than buy one for $2.00 – am I right?
And you don't have to limit your coupon use to groceries either. I regularly clip gas coupons, restaurant coupons, clothing store coupons, etc. They come in handy and the savings really adds up!
Top 5 Websites for Finding Deals
The second segment of the day, was focused on my favorite websites that I love to use for finding deals. These are a few of the sites that I visit regularly!
If you haven't noticed either, I have a Coupon Database on my site where you can search for specific coupons. This is so helpful and will save you a lot of searching when you're looking for coupons for a certain deal. It tells you right where the coupon is (printable, or in a newspaper coupon insert) so you don't have to do any of the hard work.
I hope these tips are helpful for you! If you have any questions, feel free to leave a comment below!
Hearts,
Sarah

Don't miss a beat! Subscribe here for email updates and get a weekly roundup of my latest posts!