Best Cyber Monday Holiday Card Deals
Disclosure: Post contains affiliate links.
Wow. There are a LOT of holiday card deals going on today for Cyber Monday. I'm seriously kicking myself for buying our cards last night! But, I feel like I should pass on these great deals to you guys so that you don't make the same mistake that I did and over-pay for your cards this year!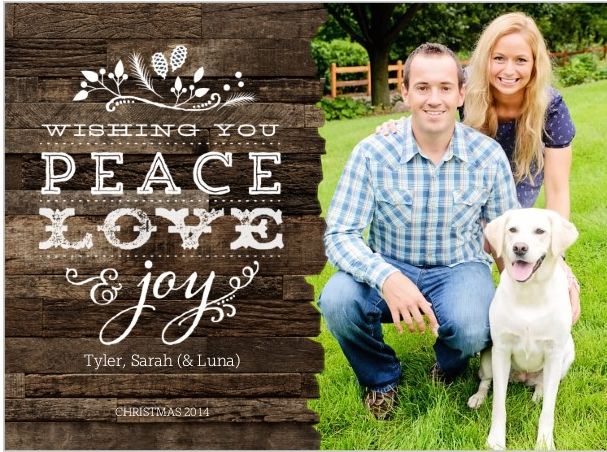 First off, I'll come clean and tell you that I used Shutterfly this year, I was suckered into their 50% off sale they had going on this weekend and it's hard to know when you are getting the BEST price possible. Well, now I know, that I didn't.
But that's okay, you still can. Here are today's best deals for Christmas cards!
1. Cardstore
I used Cardstore for the previous two years, which is why I'm not sure why I strayed from the path this year. They are great and Cardstore will mail cards for you!
– how wonderful is that? It makes sending your cards out so much less stressful and time-consuming for sure.
Their deal today is $0.69 flat cards, an awesome deal!
Make sure to order today before the sale is over. I paid (groan) $1.21 a card – so this is about half of what my supposed 50% off deal was.
2. Ink Garden
Ink Garden has another great sale today on your holiday cards. They're offering 50% off their cards (promo code GIFT01) plus free shipping on your order.

3. Tiny Prints
Tiny Prints guys have 40% off their holiday cards today with promo code CYBER40. These cards are a little bit more expensive still but their designs are uber-cute. Like, seriously cute. Here's a few samples of the ones I'm swooning over: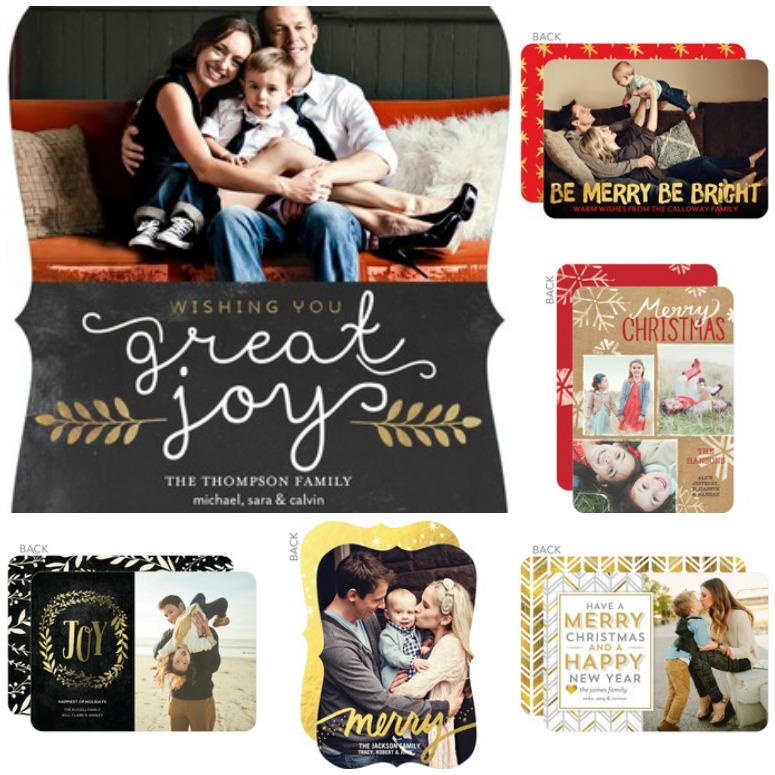 I think that Be Merry Be Bright one is my favorite of the bunch but I seriously love them all. I think I just like the look of those foil overlay.
4. Vistaprint
A good friend of mine turned me onto the deal that Vistaprint is having today. They are offering 60% off sitewide! That is huge. Just use promo code "BESTDEALS" at checkout to receive your discount. She managed to only spend $24.97 for 40 cards and 130 return address labels. That is so good!

These are some of the best deals that I have found today! And I think that this is definitely the time to jump on these deals. I don't see prices getting any better than this anytime soon – plus you don't want to wait until the last minute, waiting for a good deal. That's just stressful!
If I missed any deals that you've heard of, leave a comment below and share! Let's keep each other informed 🙂
Happy holiday card shopping!!!
Sarah