Automatic's Auto Accessory is the Newest in Saving Money While Driving!
I was provided product to review for this post. All opinions however are 100% my own.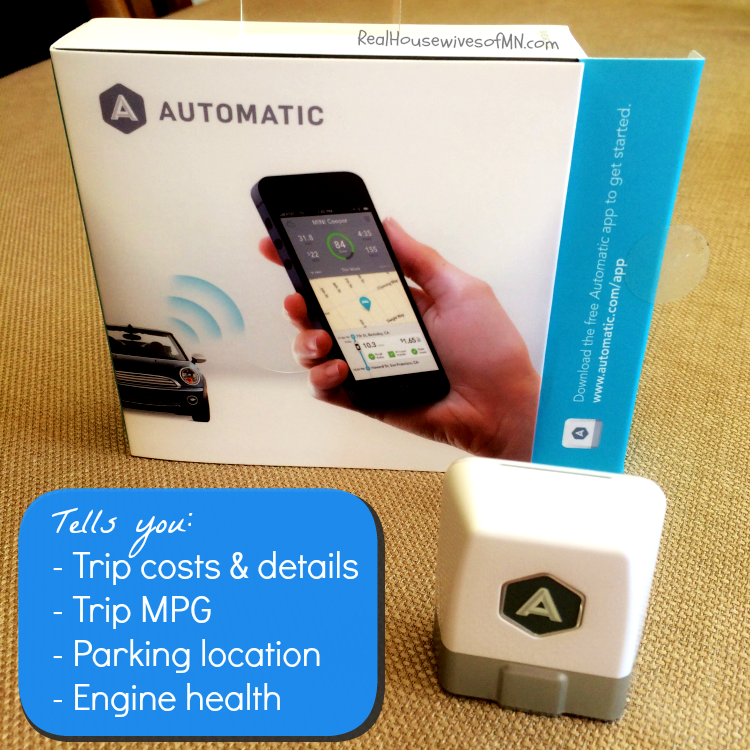 You all know by now that I am obsessed with saving money! I've tried all the tricks of the trade in attempts to save my family money every month. But one area of my life that I hadn't tried to save money was my vehicle and my driving. I figured it was just something I had to do and there was nothing I could do to change my spending habits there. But I recently found out I was wrong! There is a way you can save money on your driving habits – and I'm going to introduce it to you today, it's called Automatic!
Now maybe you've heard of Automatic, as it's been in the media quite a bit lately. Most recently, I seen it in the April issue of All You magazine…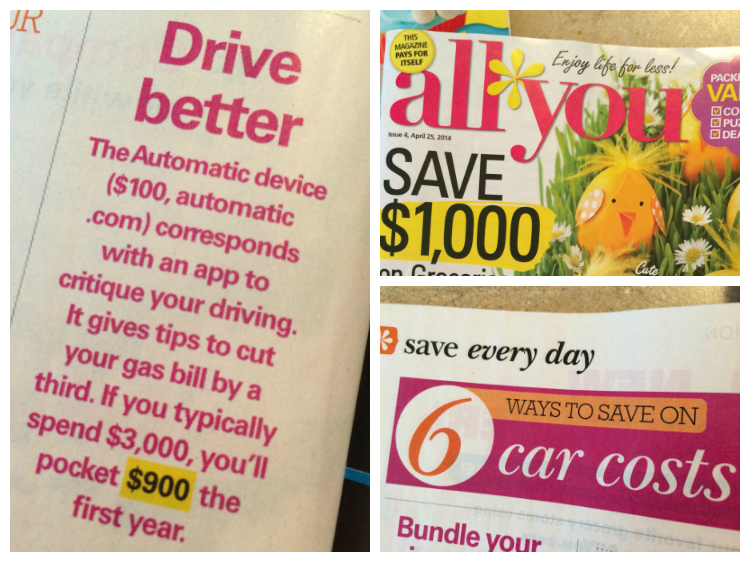 As you can see from the magazine clippings, it's the latest way to save money while driving. I didn't understand or believe it at first, but when I got to try it out, I could see it had a lot of benefits!
What Does Automatic Do?
I had thought that this little auto accessory would maybe track my speed and give me feedback as to how I could better my gas mileage. Wrong again! I couldn't believe the things this little plug-in tool could do! Here's a few to mention:
Provides Driving Feedback – It lets you know with a subtle beep/chirp when it detects behavior that decreases your fuel efficiency. This includes things like hard braking, hard accelerations and speeding (driving 10 MPH over the speed limit can reduce your fuel efficiency by 12-15%).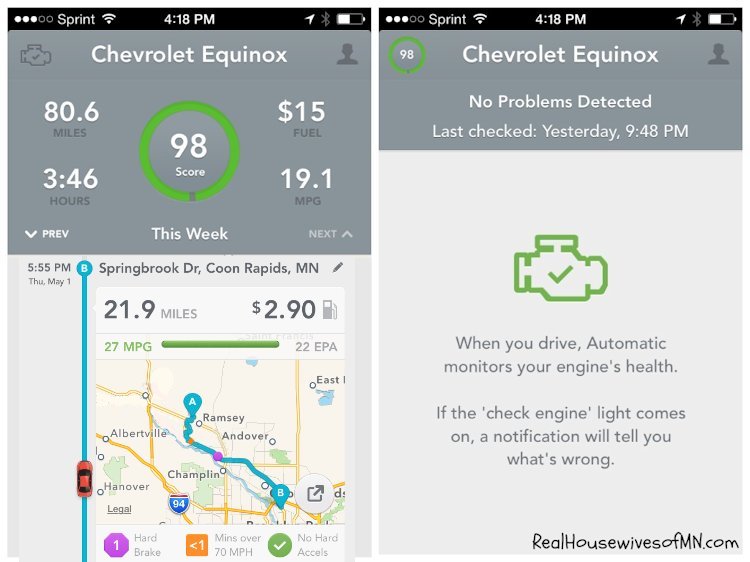 Gives Engine Health – By simply tapping the engine icon in the app when your 'check engine' light is on, Automatic will display the Engine Codes that are responsible and also it will give you a description of the problem when it's available.
Provides a Week Summary – Automatic will provide you with a weekly summary that includes your total fuel cost, time that you spent driving, the distance you traveled and your average MPG. It will also provide you a driving score from 0-100 to show you how well you have been doing with your driving behaviors (hard braking, speeding and hard accelerating).
Shows Your Parking Location – Forget where you parked? Don't worry about it, Automatic will show you exactly where you parked and gives you a map showing exactly where you left it.
Crash Alert – Automatic can detect many types of serious crashes using it's built-in accelerometer. It will then report the crash to local authorities using your phone's data connection. You can also provide the information of your loved ones in case you ever are in a crash, they will be alerted with a text message that includes your location and also lets them know that help is on the way.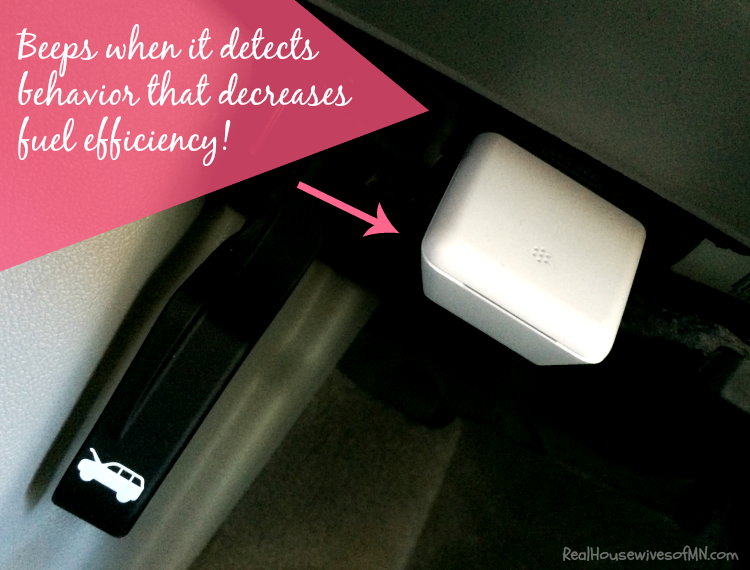 I also thought it would be much more complicated to install but it wasn't at all. It just pops right in under your steering wheel into what's called your OBD-II port.
You can download the app by visiting automatic.com/review on your iPhone or here for Automatic's Android app. Create your account and follow the instructions. You'll get a security PIN to enter and then details on how to connect your phone to your Automatic. It will detect your car's VIN along with it's capabilities. It takes a couple minutes but when it's all done, you're ready to hit the dusty trail!
The Automatic will take about 45 minutes after you first plug it in to get adapted and start tracking. But once you see information to start to pop up, you're ready to go!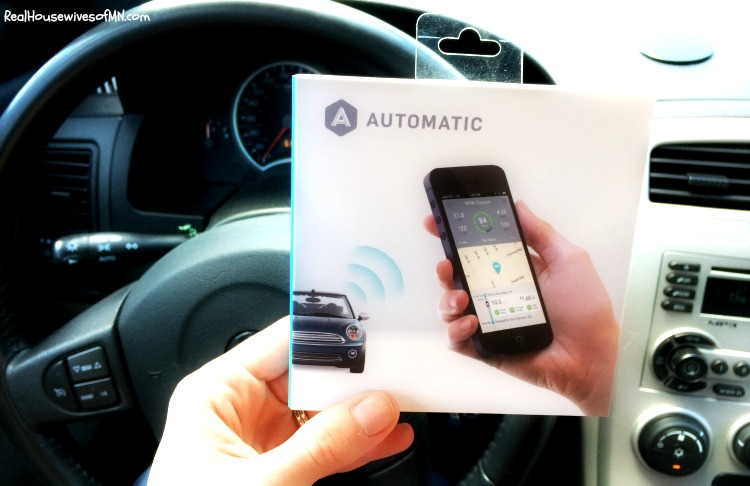 Utilizing the Automatic
Not only is it great for helping you with your driving habits, but it's also great if you are carpooling or on a roadtrip and you want to see how much your trip cost. There's your mileage and the exact cost from point to point, so there's never any doubt about what gas costs were or even how far you traveled. It's great!
I also love being able to see exactly where I parked because after a long day at work, or shopping, or even just visiting somewhere, it can be easy to forget where you left your car!
And luckily, I haven't had to use the Engine Check feature, but how handy is that if you ever run into issues with your 'check engine' light? I think that's so neat, and sooo helpful! It even shows you local mechanics that have been highly rated in your area.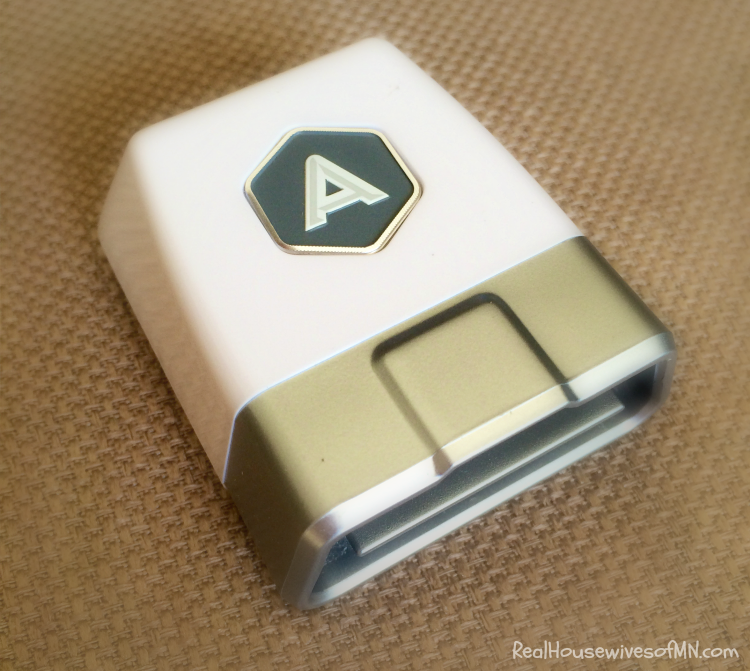 Get One For Yourself!
At this time, you're maybe thinking you want to try Automatic out for yourself, and I don't blame you! You can find them at Automatic.com where they retail for $99.95, with free shipping and a 45 day return policy!
But beyond that, Automatic has agreed to give away a Automatic auto accessory to one of my lucky readers! How pumped are you guys?! This giveaway will end at 11:59PM on June 14th, 2014. Open to US residents ages 18 and up. Enter using the Rafflecopter widget below 🙂

Don't miss a beat! Subscribe here for email updates and get a weekly roundup of my latest posts!