Deal Alert! Holiday Cards
The Card Store is offering Holiday Cards for an amazing $0.39 with FREE Shipping!!! They will even send them to your friends and family for FREE (save big bucks on postage!!!)!
The deal is only good for TODAY – Cyber Monday!!! So get those Holiday cards ordered and sent!
Use promo code: CCN2639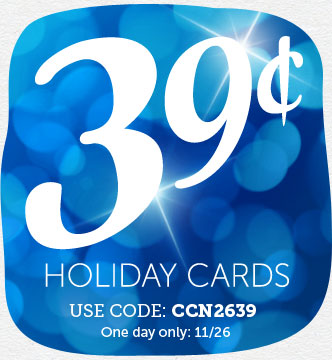 Enjoy 🙂
Love, Macy