Category Archives:
Minnesota Activities
My oh my, I feel like it's been ages since I wrote a post just about my life in general. Hubby and I have had a lot going on lately and it's been tough to sit down and just write. But here I am, and I'm excited just to recap the last few months.
Wicked at the Orpheum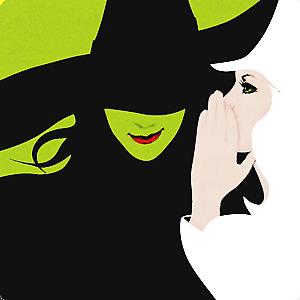 First off, I'll start with last night since it's so fresh in my mind. I went to see Wicked at the Orpheum with my mom, sisters and brother-in-law. It was soooo good. I really didn't know what to expect because I didn't really know the storyline, but I love musicals and this was a wonderful one.
I was so impressed with the actors and actresses and how amazing of singers and performers they were. The play flew by, and it was really fun. They even let you bring in snacks and drinks into the theater which is a new one for me! It was a great time, and I would recommend going if you have the chance. They are still in town for another week, so check it out!
New Book: Wedding Night by Sophie Kinsella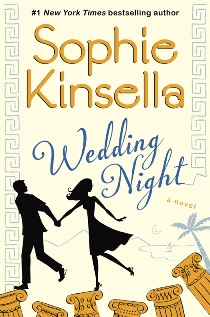 Ah yes, my absolute favorite author, Sophie Kinsella, has written another book called Wedding Night (it's her newest novel) and I, of course, snagged it and have been reading it since last week. I'm almost done. I am just in love with her writing, she's my favorite. If you haven't read anything from her before, I'd highly recommend reading her Shopaholic series and then progress from there. Yes, that is the book that inspired the movie, which was also wonderful, though I still liked the book better.
I'm a Goodwill Blog Writer!

I have recently been asked to help write some content for the Goodwill blog, which they have just redone and launched. So far it has been a blast! I love coming up with new crafts and ideas, and it's always fun to go thrift shopping for items to upcycle for your home.
Go check out the Goodwill Blog to see some of my craft ideas. They are still adding them to the mix, so if you don't see them right now, check back again later. But of course, there's some great stuff on there currently so it's a win-win either way for you!
I'm Freelance Writing
Ever since I was little, I wanted to be a journalist. My dream job was to work at a fashion magazine and write my own column. Maybe someday… but I decided there's only one way to get there; write! So I've started freelance writing for a few different places and it's been a lot of fun. It's something that I've always wanted to do and dare I say it, I think I'm pretty good at it!

It's fun to take that first step towards something you have always wanted to do, it makes me smile! I guess this is the part where I say, if you know someone (or if you personally are someone) who needs a writer for anything fashion, beauty, shopping, saving money or anything of those sorts, you know where to find me! (realhousewivesofmn@gmail.com)! Was that a shameless plug? Yes. Yes it was.
Bloggy Boot Camp Minneapolis

I am so excited for this Saturday, I'll be attending my first Bloggy Boot Camp (put on by the SITS Girls). It's a conference for bloggers like myself who want to learn and take their website to the next level. I can't wait to meet fellow bloggers and learn lots of good stuff to make my blog better!

I'll let you know how it goes!
Well that is all for now!! I know, lots going on over here. If you'll be attending BBC or have anything to add to this post, please leave a comment!!

Hearts,
Sarah