Walgreens Beauty: Makeup Tips and Spring Eyes Tutorial
Disclosure: I am a member of the Collective Bias®  Social Fabric® Community.  This #WalgreensBeauty shop has been compensated as part of a social shopper amplification for #CollectiveBias and its advertiser.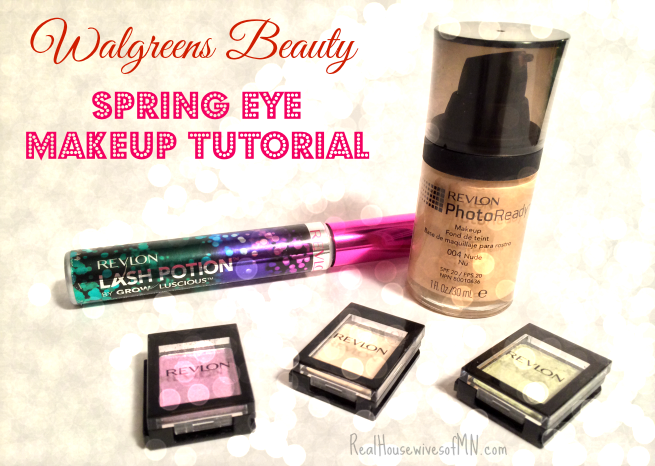 I am so looking forward to spring this year. The sunshine, the green grass and blooming flowers; it's all the natural beauty of earth! Out of excitement for spring, I put together a pretty pastel look that will be lovely on your eyes this coming season. I picked up my makeup essentials from Walgreens for this ultra-glamorous look. So I present to you, the makeup tutorial of all makeup tutorials! Read on, my friends, and get glammed!
Prepping The Canvas
As you can see in the photo above, I picked up some beauty items that you can use on an everyday basis. Because you need to start your canvas with a flawless finish, I grabbed Revlon's PhotoReady foundation. If you want to use a primer, you can put that on first, then the foundation, and then any concealer if you have blemishes or dark circles you want to hide. Once you've got that covered, your canvas is ready for some artwork!
Get My Spring Eye Look
There are probably millions of ways that you can make eye shadows work for you. But in this tutorial, I went purple for spring! So I grabbed a dark purple shadow and a light purple shadow to layer strategically. First, I'll run through the makeup tutorial with a 'how to be beautiful' walk-through. Then I'll give you the photo tutorial as well! Because everyone learns/understands differently 🙂
1. Grab your eyeshadow brush and your shade of dark purple. Start from the outside of your eye and follow along your lash line to the inside of your eye, with a heavier concentration of color on the outside of your eyelid. Think smokey eye but lighter.
2. Take your lighter shade of purple, and apply over the dark shade starting at the center of your eye and working your way out. You'll want to use more of the light purple on the inside and just a light dusting over the dark purple on the outside. The Revlon Colorstay Shadowlinks light purple (lilac) that I purchased, has a pretty shimmer and sparkle to it which made for an extra pretty finish.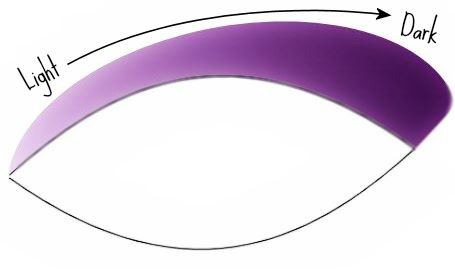 3. Once you have your pretty purple glow, you will want to add your finishing touches with a white or light tan shadow. Add a small amount of this shadow to your inner eye, below your brow line, and under your bottom lashes. This brightens up your eyes and also gives the illusion of your eyes being bigger as well.
4. Last but not least, curl your lashes and apply your favorite mascara. The one I used in this tutorial is Revlon's Lash Potion, it's great for volume and thick lashes.
And that's the look! It's a super easy application and a gorgeous color for this spring. Here's the photo tutorial for those of you who learn by seeing (as I do!)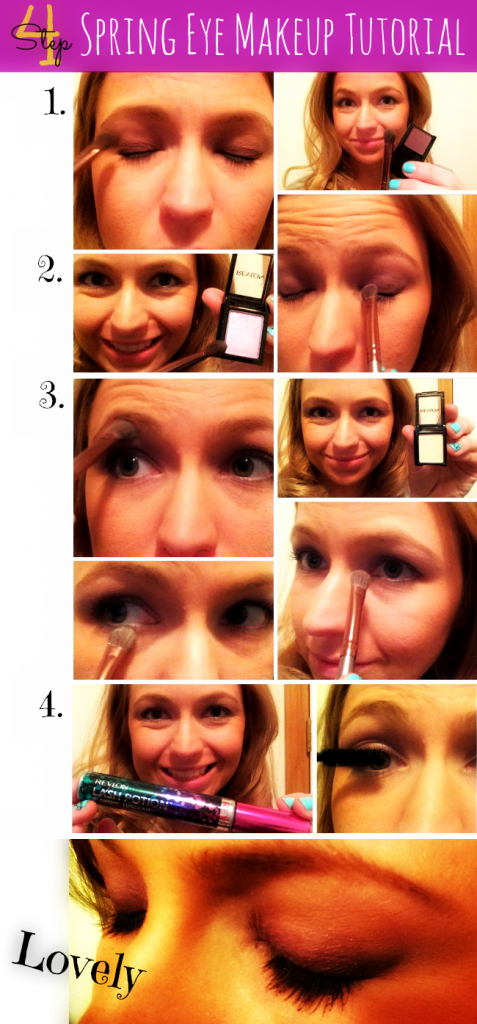 Getting The Goods
Walgreens has an awesome selection to choose from when it comes to beauty essentials. They had everything that I could ever need! From primers, to foundations, concealers, blushes, bronzers, eyeliners, eye shadows, mascara, and even tools. They are the ultimate beauty destination!
Here are a few shots of their makeup wonderland: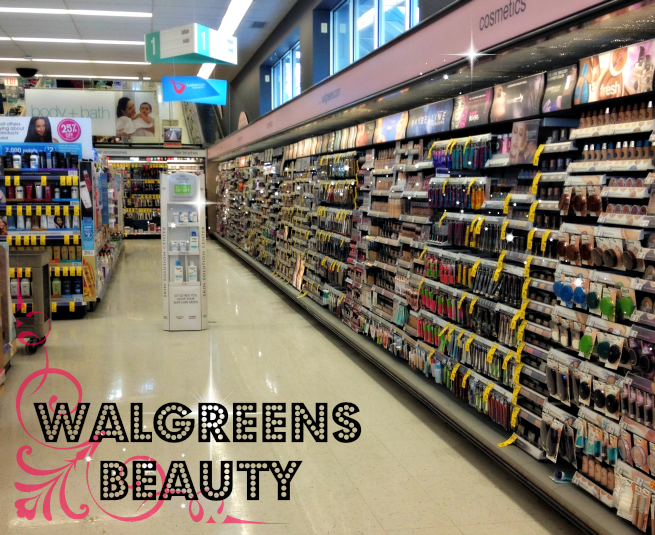 I know it's tough to see exactly what is all there, so here is a peek at the beauty items, but of course there is so much there that I couldn't possibly even begin to show you all of it!
Here are the other color options available for the Revlon eye shadows: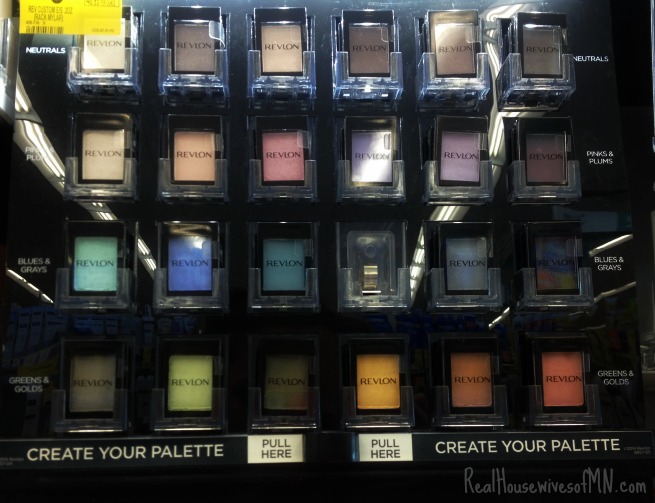 But wait, there's more!!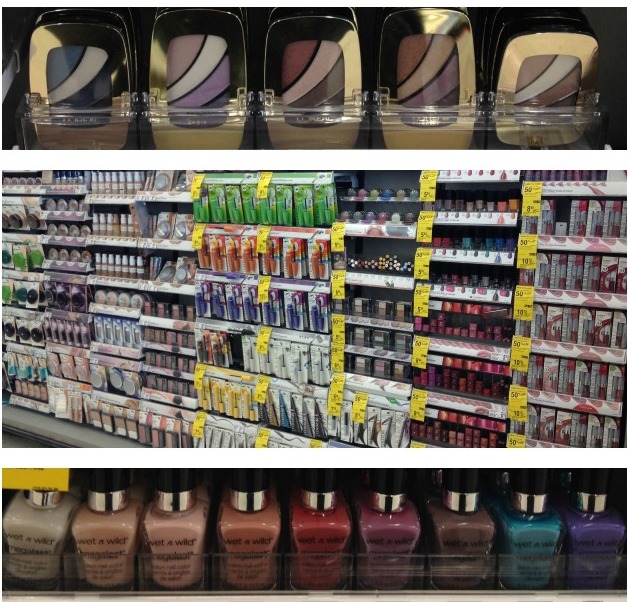 Beyond all the new items that I tried out for my spring eye look, I also found all my regular cosmetic items there as well. It was a great source for beauty, head to toe. And after I grabbed my makeup, I grabbed some milk and eggs too – that's way too convenient! 🙂
I hope you enjoyed my spring eye makeup tutorial! Have you guys tried any of the products I've highlighted from Walgreens here? Leave a comment below with your thoughts or even your own makeup tips! I'd love to hear them!
Hearts,
Sarah

Don't miss a beat! Subscribe here for email updates and get a weekly roundup of my latest posts!